The Mekong Tourism Coordinating Office yesterday announced that it has won a 2015 Hospitality Sales & Marketing Association Internation (HSMAI) Adrian Award for their website design and marketing campaigns. They have received this award for the recently re-launched MekongTourism.org website.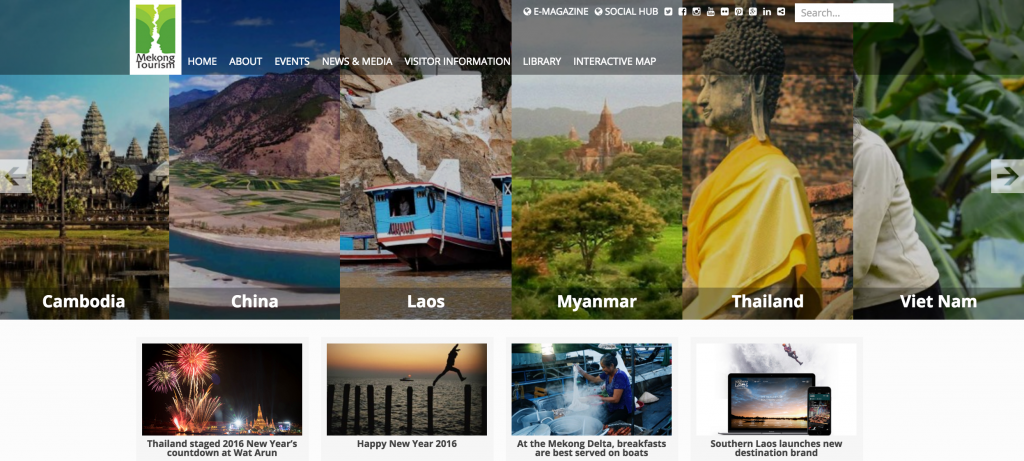 "The HSMAI Adrian Awards have become the world's most renowned and prestigious web marketing competition dedicated to the travel industry," said Jens Thraenhart, Executive Director of the Mekong Tourism Coordinating Office (MTCO). "Having re-developed the new responsive multi-site platform from the ground up, aligned to the recently launched Mekong Tourism Marketing Strategy and Action Plan 2015-2020, we are very honored to have our work acknowledged as a Silver winner in the 2015 competition."
Jens has emphasised on the importance of having a great website for brands in the past and that reflects in the Mekong Tourism website. According to him, brands should focus on improving the customers' path to purchase and closing the loop between social media and customer conversion.
Mekong Tourism has developed a platform that includes an e-library which has documents for free download, an events calendar, a social media hub that aggregates use generated content, interactive map showcasing multi-country thematic routes and multiple Flipboard e-magazines. They also actively use various social media platforms to engage with travellers.
MTCO also invites the travel industry to contribute their knowledge to the platform to drive tourism in the Greater Makong Subregion in exchange for being acknowledged and driving business and traffic to their respective organisations. This year they are also introducing an official contributor program, a social media campaign and other initiatives.
The HSMAI Adrian Award received more than 1,300 entries this year and Mekong Tourism was judged by multiple experts in hospitality, travel and media industries for their strategy and approach.
You can experience their website at www.mekongtourism.org.