JetSmarter, a company headquartered in USA, has listened to the demands of the people. For many years the elitists have been requesting for a platform that can act as an aggregator for private jets. JetSmarter, often termed as 'The Uber of Private Aviation', offers such a platform and is gaining strong traction among users. It allows its customers to book seats on private jets at attractive fares within seconds.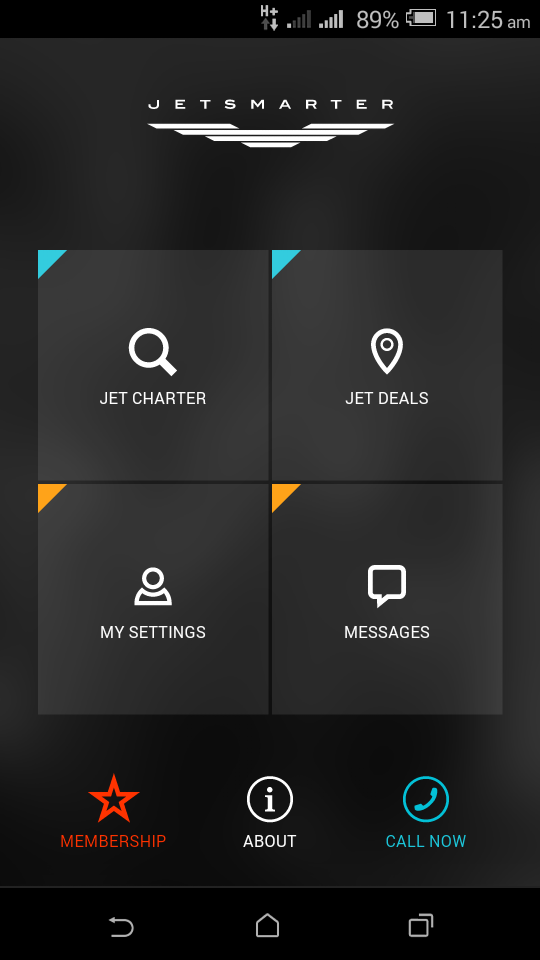 JetSmarter offers with three different products: JetDeals, JetShuttle and JetCharter. JetDeals allows booking of one-way private flights, JetShuttle gives the liberty to book pre-scheduled private flights and JetCharter lets customers book customized travel packages in accordance with the air routes and aircrafts.
JetSmarter has more than 3000 listed airplanes on its app. It's like an itinerary where people can pick airplanes by going through flight details such as flight prices, amenities offered, real photographs, insurance information and safety history. Bookings can be done through credit cards to avoid cash transactions.
For best discounted prices, the customers should enroll in the membership programme. By paying a sum of $9000, the members can book tickets at wholesale rates. Every month 4000 free flight tickets are offered to its members. They even get the facility to park their cars in front of the aircrafts and board their flights thereon. A free helicopter ride is provided from the airports to the hotels for their convenience. These members are mostly 25 to 50 year olds, tech-savvy individuals who earn at least 1 million annually. It goes without saying that most of their customers sit at higher end of the business food chain.
Investments, Expansion and Growth
JetSmarter has already obtained a whooping sum of $20 million from influential investors. Its Investors include Prince Abdullah Bin Bandar Bin Abdull Aziz Al Saud, executives from social network Twitter, investment bank Goldman Sachs and American rapper Jay Z. Over the years, Middle-East has witnessed unprecedented demand for private jet travel from Arab nationals and wealthy international tourists wishing to visit this region. This app meets their demands.
The company has strategically associated itself with other brands to expand its network. They wish to gain significant footholds in China, Singapore, Taiwan, Japan, Indonesia, Australia, New Zealand, Thailand and Korea. It is establishing new customer support centres in Europe, Middle East, South America and Asia. While gaining presence in the international market, it plans to add new user-friendly features to the app. Since its launch in 2013, the brand is growing 15-20 percent on a monthly basis. This growth rate is expected to go up in the times to come. By the end of 2016, JetSmarter plans to reach 10,000 members and millions of other customers.

Serjey Petrossov, the Founder and CEO of JetSmarter, revealed that gaining trust and loyalty from customers who mostly adhere to traditional methods was a challenge for them. According to a news report, he also optimistically quoted:
"What we've learned is that converting people into new habits is difficult but not impossible."
JetSmarter app has been downloaded more than 300,000 times. It is downloadable from Apple Store and Google Play. Founded in 2012, the firm – JetSmarter – has offices in Fort Lauderdale, Zurich, Moscow, Dubai and Riyadh. It connects 170 countries through its aerial services.