After offering its services in the B2C travel space for a year, mobile rebooking tool Freebird has landed a partnership with Corporate Traveler, brand of Flight Centre Travel Group. The partnership further validates the scope for a product like Freebird and expands its reach to the small and medium size enterprises that Corporate Traveler works with. Freebird will be offered as an opt-in service to customers as part of this partnership.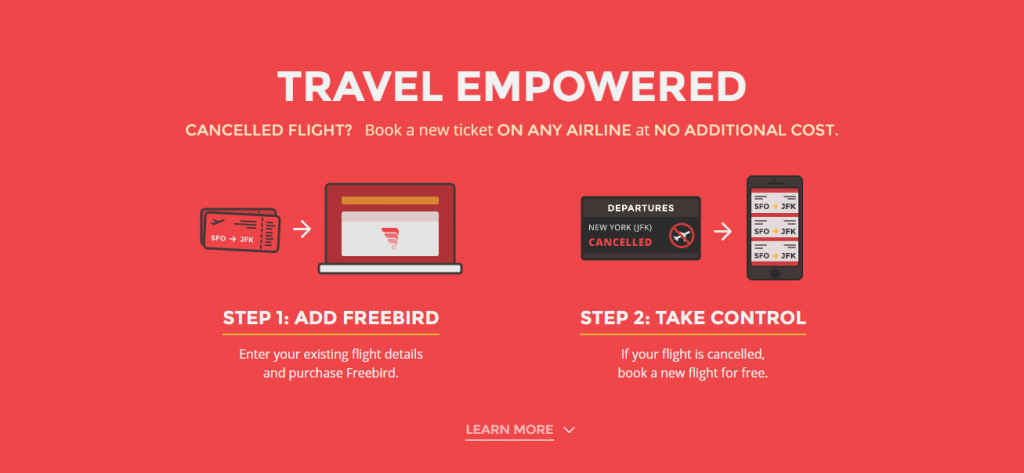 Freebird allows travellers to instantly rebook tickets in event of disrupted flights at no additional cost. This would enable business travellers to stay on schedule even in event of delayed or cancelled flights. Users who opt in for Freebird will get notifications in case a flight in cancelled, delayed by more than four hours or if there is a missed connection. From there, they can simply browse the options available to them and book a new ticket instantly.
"We are excited to offer another state-of-the-art product to our customers that will help drive savings and traveler experience at the same time," said John Morhous, chief strategy officer, Flight Centre Americas Corporate Brands.  "We strive to continually be the first in the marketplace to offer new client solutions that bring together technology, cost savings and innovation.  Our client strategy has always been driven by unique partnerships across industries and Freebird has a powerful and well-developed offering that we feel will benefit our travelers and provide travel managers another way to help drive a measurable return for their business."
For many business travelers, flying on the same day of a meeting is common – making flight disruptions all the more problematic, and costly.  By eliminating a desperate online search or long wait times on the phone, Freebird enables travelers and companies to preserve valuable time, reduce stress, and ultimately, save money.
"At Freebird, our mission is to improve the travel experience for everyone – from road warriors to the travel managers who support them – by bringing together technology, data and predictive analytics to keep travelers and agents in-the-know and in control," said Ethan Bernstein, co-founder and CEO, Freebird.  "That's why we're so excited to partner with Corporate Traveler, an industry leader in this space, to empower their customers to get to their meetings on time, without frustration."
You can find more details about Freebird here.