Stelling Technologies, the company that operates train travel platform RailYatri.in, announced an undisclosed investment by Nandan Nilekani, co-founder Infosys. Helion Ventures, Omidyar Networks and Blume Ventures have previously invested in the company and they have participated in this round as well.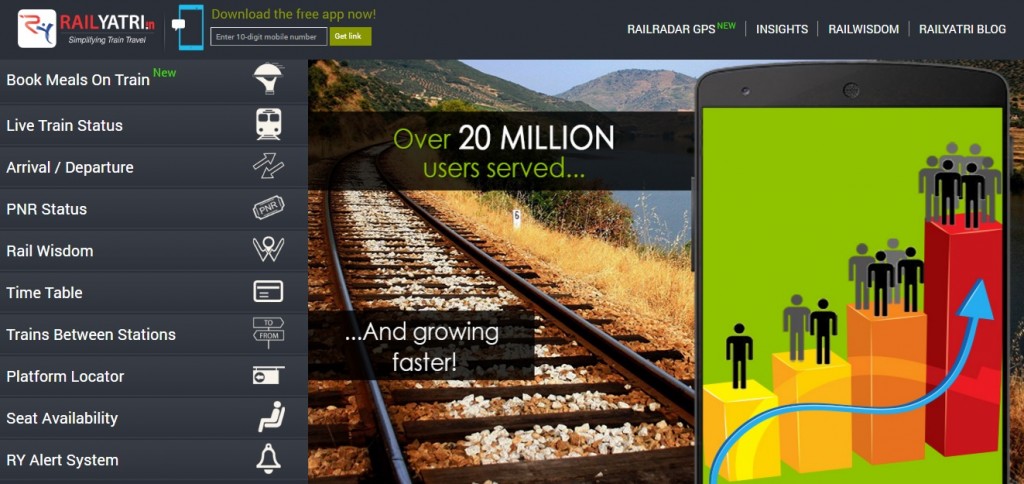 As the name suggests, RailYatri offers services related to train travel in India including PNR status, train running status and food delivery in trains. Last year they introduced a unique train tracking feature under RailRadar GPS which enabled users to track real time running status of trains. This data isn't fetched using any fancy high end GPS equipment but is crowdsourced from multiple mobile devices of users by analysing patterns of location data sent by multiple devices of passengers. The company claims to serve over 2 million travellers per month. It also uses the data to make travel related predictions so that the users can make better booking decisions.
RailYatri was founded by Kapil Raizada, Sachin Saxena and Manish Rathi. They are constantly adding new features to the mobile app to make it more useful for the travellers. They recently added the information of hospitals on the route for help during medical emergency. Bus ticket booking was also introduced recently for times when train tickets aren't available.
The firm plans to use the funds for ramping up the marketing efforts and further enhance the technology products they have built. You can find more details about RailYatri here or download their Android app here.