Flexiroam Ltd. is aggressively pushing its data roaming products into Asian travel market by strategically partnering with internet marketing company Netccentric Ltd.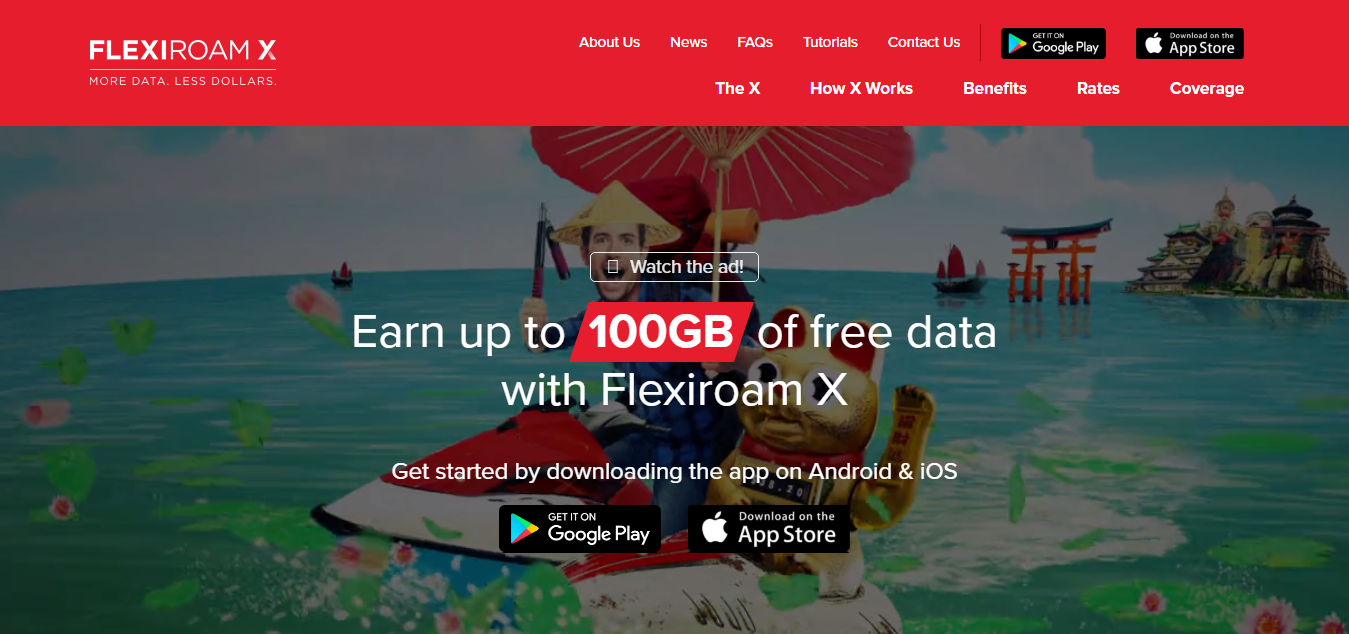 Flexiroam's technology is responsible for bypassing roaming charges for international travel purposes. The company unveiled its flagship data roaming product, FLEXIROAM X which allows users to earn up to 100GB of data to be used in 100 countries with plans which last up to 1 year. The partnership entails a collaboration with a Netccentric subsidiary, AroiMakMak.com a travel portal in Bangkok to market and distribute Flexiroam's data roaming solution, Flexiroam X.
Flexiroam's technology comprises of embedding a fine microchip- embedded film to their existing mobile SIM, allowing them to switch over to the company's networks for the data package. Flexiroam's partnership with AroiMakMak.com will initially entail 25,000GB of Flexiroam X free roaming data promotional codes being given out to travellers via the website and their social media channels.
Netccentric Limited is a digital media business established in 2006 and operates six businesses in the digital advertising sector across multiple geographies including Singapore, Malaysia, Australia, Philippines, China and the U.K. Netccentric provides advertisers with an innovative platform to connect advertisers with publishers and social influencers to promote their products and services.
"Our partnership with Flexiroam sees us working together to prepare inbound travelers with the best possible experience when they arrive in Thailand, Tokyo or Seoul. Combining our local travel expertise with free roaming data from Flexiroam X allows us to cement our offering as the best one-stop guide to Bangkok, Seoul, and Tokyo to drive readership" says Cheo Ming Shen, CEO of Netccentric Limited.
The prime objective is to increase Flexiroam X subscribers across the region. Asia's leading tourist hubs Thailand represents massive market opportunity.
"We're extremely excited to work with Netccentric to position Flexiroam X in front of millions of international travellers. We foresee a tremendous amount of synergy with AroiMakMak.com's core audience, who will be hungry for Flexiroam X's capability to deliver affordable roaming data to stay connected online to document their travels on social media" says Flexiroam CEO Jef Ong.
Flexiroam provides budget roaming services in Asia pacific to more than 800,000 subscribers, generating revenues about $8.3 million at 31 March 2016, representing 240% compound annual growth rate over four years.
It would be targeting the growing data and voice roaming market which is anticipated to grow globally 1.4 billion outbound travellers by 2019. The market is expected to expand by US$139 billion with data making upto US$50 billion.