Over the years, Facebook Messenger has evolved from a piece of the social network into a standalone commercial platform. This of course is a result of how the company has been pushing Messenger over the past few years (including forcing Facebook users to download the app to read messages). Last year, it was pretty much at the centre of Facebook F8 conference and wasn't much outside the frame this year as well.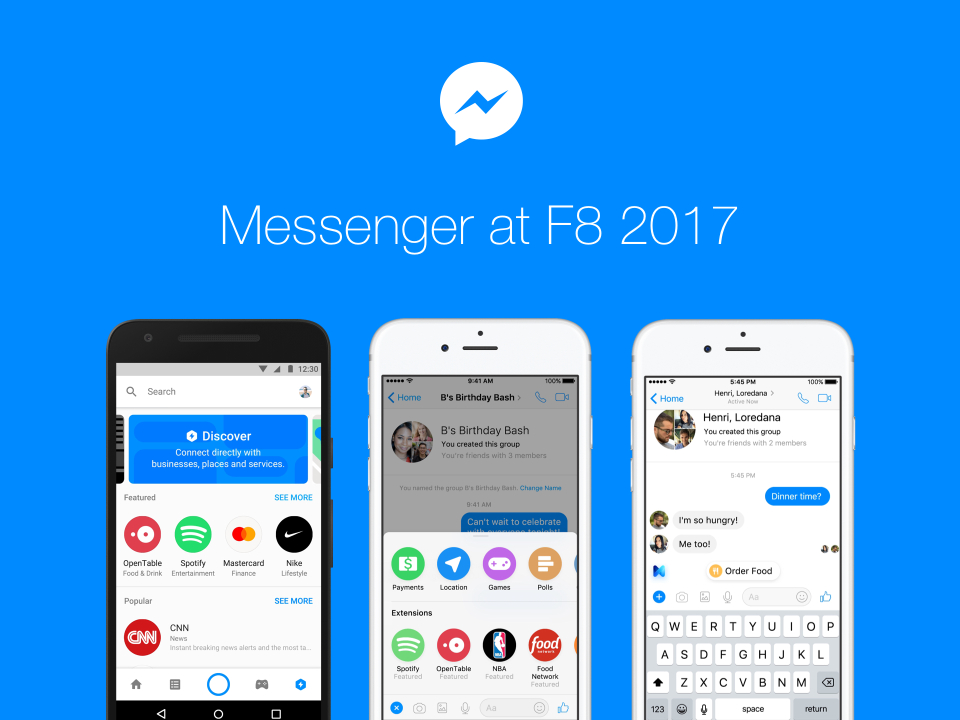 Over the past year or so, the focus has been not only to evolve Messenger as a social tool but also as a tool useful for businesses. Last year FB opened up the Messenger platform to allow chat bots into the app and many travel brands quickly jumped in with their ideas. Along with this, a Bot Engine was also announced to make those chat bots more useful. This year, Facebook is moving up to its Messenger Platform 2.0.
With the new platform, Facebook turns its focus on improving discovery. With the increasing number of chat bots on Messenger, Facebook is looking to put the right kind of bots in front of right kind of people. This will start with a new Discover tab which will list relevant bots. Taking another step in the same direction, Facebook is revising Messenger Codes. They are now easier to use and businesses can place them anywhere so that more users engage with their bot.
Adding a feature that would remind you of Allo, bots can now be accessed in conversations between people. Kayak and Uber are already jumping on this development to explore the feature. They have also introduced Smart Replies, an improved version of auto respond, to offer some useful information instead of a single preset message.
Facebook clearly wants to see Messenger in more places than it is right now. As more businesses and users find value in Messenger, it will also open up a potential advertising channel for Facebook.