In its campaign to woo social influencers and become a single social media platform for everything, Facebook recently launched its new app Facebook Creator to create and promote videos on the platform.
This stand-alone app logs into Facebook and offers a dashboard showing engagement stats and even follower activity. With a variety of editing tools, wacky face filters and effects, it might just be one of the quickest way to go live with anything you're interested in broadcasting from your Facebook account, complete with metrics and a message inbox.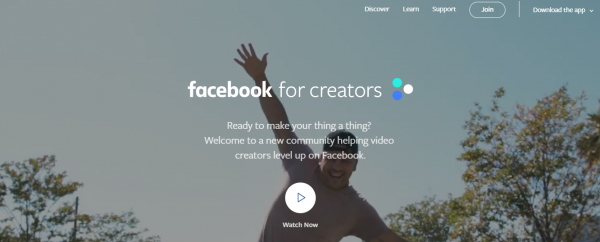 This app could usher in a new era of travel influencing. Today, it's hard to find a single social media stream that's not filled with enticing pictures and videos about travel destinations, and often, it's the popular individuals we follow on Snapchat, Instagram, or Facebook, who are behind the production of the content.
With the advent of the Creator app, bloggers and social media celebrities will now have a single platform to capture their target audience, instead of streaming videos on one and showing pictures on the other. According to statistics by Facebook, as of September 2017, close to 1.5 billion people on average log onto the platform daily and are considered daily active users. This gives the tourism boards a mammoth audience base to promote their destinations and services.
The app's enhanced communication features are also expected to attract more influencers, with its incorporated inbox for all messages and comments posted on Facebook, Messenger, and Instagram. Having a unified inbox also means that the user doesn't have to move through different apps just to reply.
As more travel influencers move to the Creator platform, travel companies and tourism boards around the world can tap into their influence to promote exotic destinations or unique finds. The platform will also lend a certain authenticity to the find, thus luring potential travellers to book flights and getaways based on an influencers' recommendations.
Moreover, the app ensures that data and analytics about the video is always made accessible to users, allowing them to regularly check any algorithm changes to their output. Knowing these key details about their follower demographics can help influencers focus on the type of video content they should post and reach out to travel brands who might be willing to promote their destinations in a particular way.
Travel Influencers are the new brand ambassadors. So, when a tourism board or a travel company works with them, it is not only the product or service that the Creator app will help promote, but it will also put the spotlight firmly on the destination, via breathtaking footage and fantastic visual content.