The debate on topic of who is winning the war of videos is lined up for another day. Right now Facebook is making news with the addition of 360 degree videos on web and Android. 360 degree videos allow the user to see other dimensions of a video at any point. It is like having a photo sphere for every frame in the video. A few days back Facebook announced that its News Feed will now have some 360 degree videos. iOS is on cards as well and the feature will be rolled out to iOS devices in a few months. Safari web browser is also left out at the moment. Right now some big names like Star Wars, GoPro, Discovery and VICE are posting 360 videos.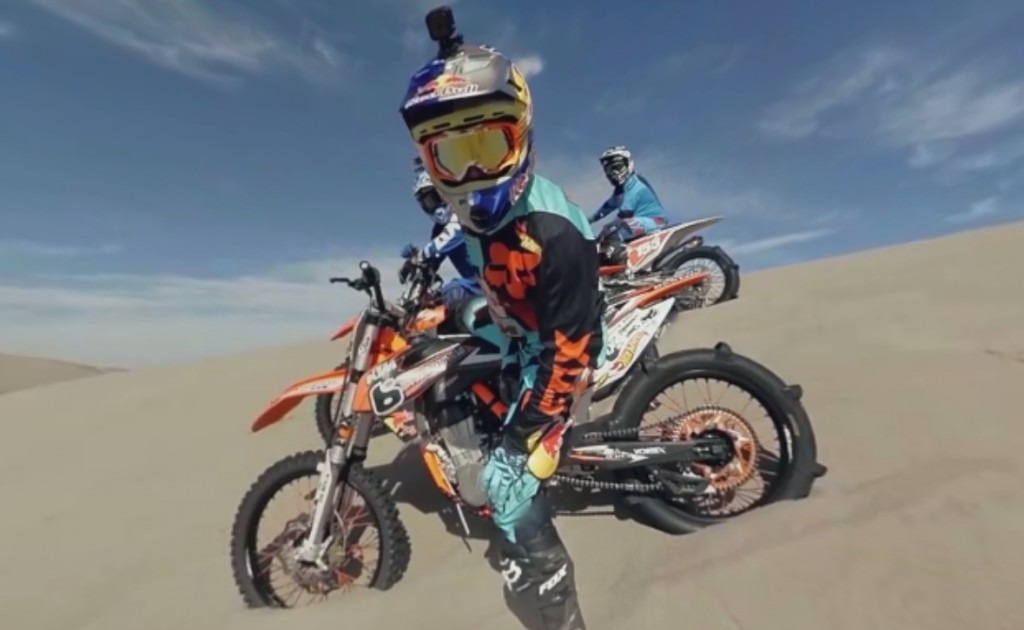 Only a few months back, YouTube had introduced the feature of 360 degree videos and Facebook has been quick to join the game. They have worked with Oculus to add this new content format to the already long list of formats, the social media platform supports. On desktop, users can change the view by dragging with mouse pointer while on mobile, they can either swipe or turn around with their phone to explore the different views.
How is the experience?
It is surely exciting to be able to just swipe on a video to see what is going on all around. It might not be as good as watching on VR headsets like Samsung Gear VR but is still pretty good. At this point you don't even have the option to pop your phone into any VR headset like Google Cardboard but who knows they might consider it in future. I first came across a video by GoPro with Motocross freestyle rider Ronnie Renner jumping across sand dunes.
Like we said, the experience isn't as great as a VR headset but this is without investing into any piece of hardware at all. This means that it already has a much wider reach already making it a stepping stone towards VR. It prepares the world for what could possibly be the next big thing in tech industry. It would also give small scale content creators a boost as they can reach more audience.
What is in it for travel?
The VR industry is still at a nascent stage but the industry experts suggest that it will grow to be a big trend going forward (Read: 5 upcoming travel trends in Asia). Marketers will use it to promote their services while a large number of content creators will come up to provide inspiration. Earlier Google launched the Jump project that came along with the idea of virtual educational tours for students. Marriott recently offered VR Postcard service at two of its prime properties. This move by Facebook will increase the audience beyond the small number of people who have VR headsets and thus offering opportunity for marketers to inspire via 360 degree videos.

Ever wanted to swim with a shiver of sharks? MythBuster Adam Savage takes you underwater in Virtual Reality to explore up close!

Posted by Discovery on Wednesday, 23 September 2015
Mountain Dew was quick to jump on this with a 360 degree video coming on the launch day. Travel brands can consider the option of making 360 degree video ads to drive more people to their Facebook page. Taking the early mover advantage will work wonders here. Hotels often put up photo spheres or panorama shots of their property and views around it. These videos can replace them while giving a better view to guests. At this point, content creation is a costly affair due to the high equipment costs. You need something like Bublcam, Ricoh Theta or your own custom rig loaded with multiple cameras. This would limit it to bigger brands at this moment but I am sure just the 360 degree video alone would have driven many people to the GoPro Facebook page.
Have you checked out the 360 degree videos on Facebook yet? What do you think of them?