Gaining further foothold in the mobile industry by acquiring popular productivity and business management apps that can be integrated into Windows services, Microsoft recently announced that it has acquired Mobile Data Labs – a startup that developed the distance-tracking app called MileIQ and is an innovator in intelligent productivity solutions for mobile professionals.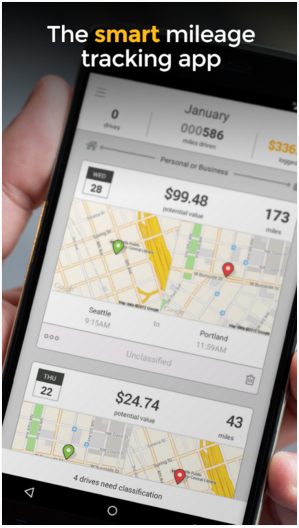 Presently, MileIQ available on iOS App store and Google Play Store has 1 million users. By using smart drive-detection technology, this app automatically logs the drives and calculates their value. It does this in compliance with the IRS guidelines. It allows the travellers to calculate their tax deductions or get precise reimbursements. MileIQ was developed taking into account the needs of freelancers and employees of small businesses and it has fared well in the app world with the rating of 4.5/5.
After this acquisition, it appears that Microsoft will let the team of Mobile Data Labs continue building productivity apps and take insights from Office 365 and Office Graph. Mobile Data Lab's team has made things simpler for mobile professionals through the power of ambient data intelligence allowing them to focus more on business objectives.
Microsoft has been making many such acquisitions in the past few months to strengthen its presence in the mobile world. It has acquired brands like Acompli and 6Wunderkinder GmbH- the creator of the to-do list app of Wunderlist. At this moment, it has less than 3% of the market share at the global level. But in the times to come with more and more business acquisitions, Microsoft may become a major influencer in the mobile app world.
TravHQ Take
With this acquisition, Microsoft not only gets one of the most popular apps in its category but also all the business users' data MileIQ app has collected over time. This data can be of great use in developing other Microsoft services including Cortana. It is also worth a mention that the app is available for Android and iOS but isn't available for Microsoft's own Windows Phone OS and they might not even consider one, even after this acquisition. Microsoft tends to invest heavily into other platforms as well and gets users to share data with Microsoft and push their own services. It will be interesting to see what Microsoft makes out of this acquisition.