Delhi based destination discovery platform Holidify has recently raised $100K in a round of funding led by Promoter of Aarti Group. Holidify is a holiday discovery platform to help users plan their trips. It primarily focuses on less known destinations and weekend getaways thus helping users discover the right destination according to their preferences. It was founded in 2014 by IIT Bombay alumni Kovid Kapoor and Rohit Shroff after working for a while in management consultancy firms.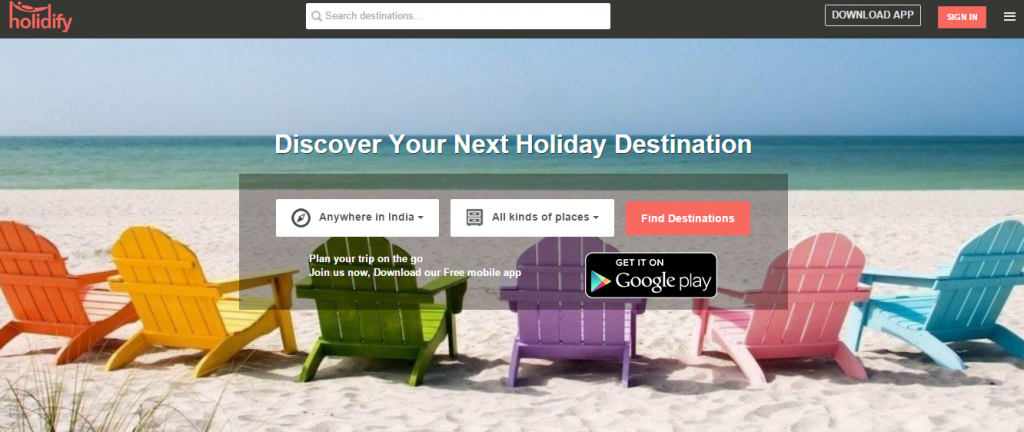 Apart from the Promoter of Aarti Group, this funding round also saw participation from Naman Sarawagi (founder of Findyogi) and Himanshu Sarawagi. The promoter family of Aarti Industries has invested in other startups in the past including Bewakoof.com, Plancess and Humming Whale.
This is the first round of external funding for the startup. The Holidify website gets around 500,000 views per month with good rate of engagement due to their focus on content to drive travel inspiration. It has a smart recommendation engine to show results relevant to the users so that they can plan easily. The funds will be used to further enhance the product by exploring technology and also to expand the content. It has been reported that Holidify is in talks with some VC firms to raise a bigger round of funding soon that will help expand operations quickly.
Holidify is accessible through the desktop website or app. The Android app was introduced recently and has already crossed 10,000 downloads with good feedback from the users. You can try out Holidify for your next weekend getaway using the website or Android app.