Chhattisgarh Tourism Board and Thrillophilia have recently signed an MOU and collaborated to promote tourism in Chhattisgarh. The idea is to digitalize the most unique travel experiences that the state and local tours and activity providers in the state have to offer and promote them across the world via digital channels. The company will make use of its technology framework, thereby enabling the local tour operators and activity providers with inventory and booking management over mobile apps and free listings on platform to boost up bookings from global travellers.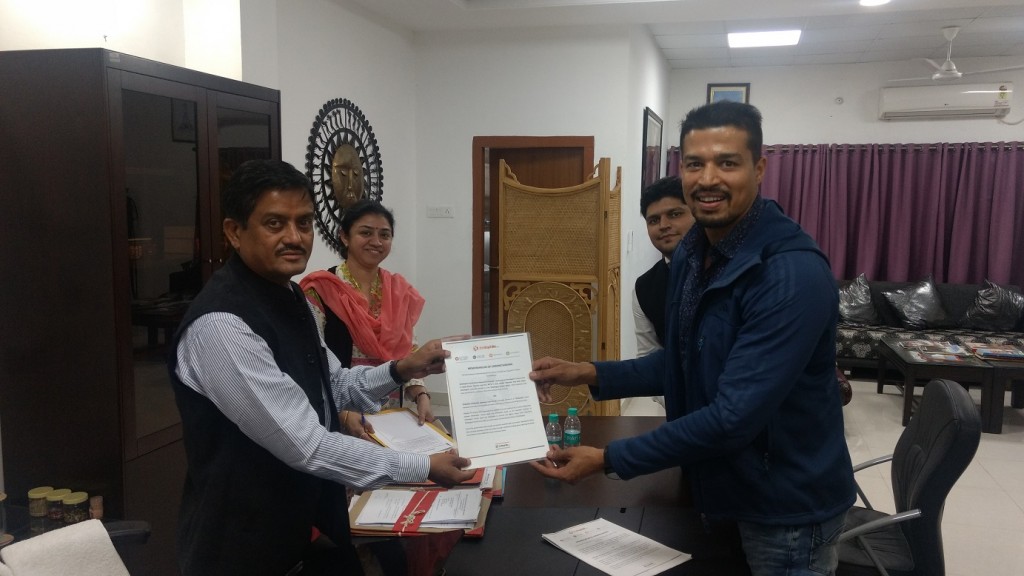 Under the collaboration, the focus areas would also be to impart education and training to all the registered tours and activity providers with Chhattisgarh Tourism Board, on best practices such as online listings, content management, operations, and handling bookings. Thrillophilia will provide them with personal web dashboards and mobile apps to manage their inventory and bookings. Thrillophilia will also lend expertise and strong assistance on the technology front in areas of online payments and bookings, web software application and content management.
Chhattisgarh, the biggest eco-tourism hub, offers a rich cultural heritage, highlighting its exquisite natural beauty and blessed with varied landscapes and travel points. From having exotic wildlife, ancient caves and waterfalls, adventure activities, hill stations, tribal culture, enthralling hill plateaus to being a nature lover's paradise, the state is full of surprises for travel lovers, with lots of unique tourist destinations. A traveller has lot to explore here and this partnership will give any traveller easy access to all that the state has to offer.
On this collaboration, Abhishek, Co-Founder of Thrillophilia says, "We are extremely delighted and take sheer pride in collaborating with Chhattisgarh Tourism Board. The state has so much to offer to all travel lovers yet a lot of it remains untouched and unexplored. We firmly believe that the synergy between Chhattisgarh Tourism Board and Thrillophilia would result in a massive boost in tourism in Chhattisgarh."
Tapping into the fast growing alternative accommodation market, Thrillophilia has recently started another category of unique stays and activities combos which has been very well received by travellers. Around 2 million unique visitors per month use the Thrillophilia website and mobile application. With a team constantly channelising their expertise in the fields of technology and online marketing, Thrillophilia believes in rendering the most enriching and delightful experiences to its customers on board via authentic operators and activity providers with the aid of technology that ensures seamless booking procedures and data management. Thrillophilia also helps listed activity providers in selling their tours and activities to their customers by making them available on Thrillophilia, it's marketing application and across its global partner websites and apps.