Booklogic, a hotel revenue management technology company has partnered with Skyscanner to expand its reach through the leading meta-search engine. This deal has come in the wake of helping its hotel clients outreach a wider market.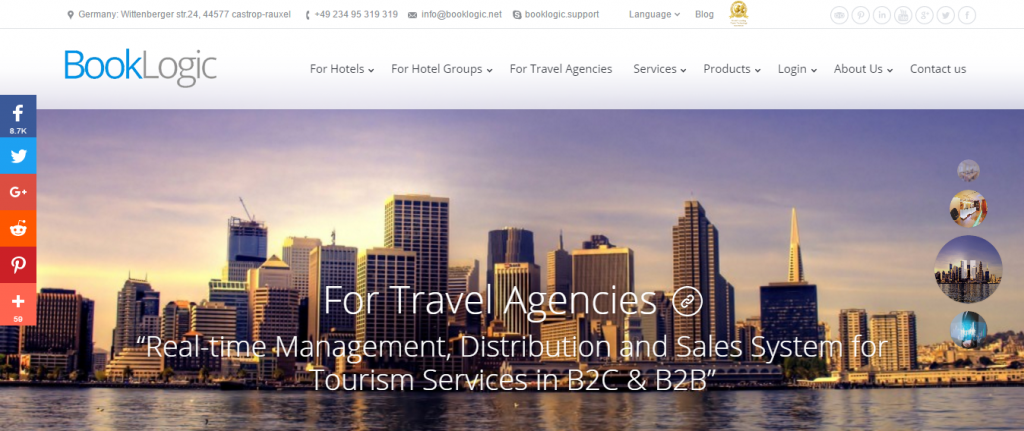 The meta-search would sell Booklogic's customers' available rooms while still processing the booking through the BookLogic booking engine. This has been settled with an agreement between BookLogic and its hotel clients by giving them a greater reach and marketing exposure via Skyscanner with no additional cost except for the fixed charge.
"Skyscanner will be immediately available to our clients, who will benefit from a greater sales network that will give them more flexibility in rate setting and distribution," said Oral Yigitkus, chief executive, BookLogic.  Our hotel clients will benefit from maximised sales and exposure without suffering from increasing costs of distribution through our system. Skyscanner is a strong brand in the travel space that is helping to increase bookings from a wider traveller network."
The properties subscribed to BookLogic's technology would be benefitted from the engine's CRS and facilitate to post room availability and rates to a wider network. Bookings would rise and so would the overall RevPAR through the current BookLogic system.
Nikhil Gupta, director of hotels at Skyscanner commented: "We are pleased to welcome BookLogic on board as a new partner. This partnership with BookLogic will allow millions of travellers who use Skyscanner to book directly with Hotels. Our Hotels product at Skyscanner continues to grow and develop, and we are constantly striving to work with the very best in the industry to deliver great services to travellers."
All the customers have to do is to file a request to add the channel to its existing sales channels.
Source: Breaking Travel News