Audacia Capital, licenced under the Dubai International Financial Centre (DIFC), recently announced in a statement that it has acquired 25% stake in ekar. ekar is a car sharing startup based in Dubai and will use the capital to boost its cooperation with Dubai Roads and Transport Authority, Etihad Airways and Emirates Airlines while also expanding the service network and inventory size.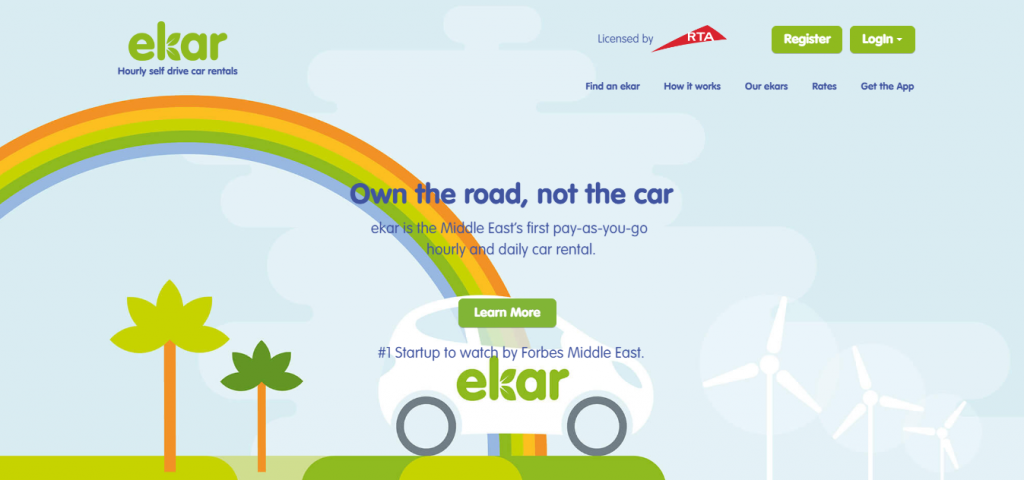 "Audacia Capital has always been supportive of UAE founded companies. The ekar business model is offering consumers a unique service that isn't available in the market. ekar is also working in alignment with the UAE Government's vision to promote sustainability and economic growth and car sharing will serve to be very beneficial for this purpose in the long run. We are pleased to have started this partnership and we are confident that ekar will in no time become the leading car-sharing scheme operator in the GCC," said Emad Mansour, CEO, Audacia Capital.
The investment bank hasn't revealed the size of deal. It is being reported that ekar plans to raise a series B round within the next 18 months. The startup officially launched in January 2017.
"With this investment, ekar has the financial capacity to both expand its current operations with the Roads & Transportation Authority (RTA), Emirates Airlines, and Etihad Airways as well as to add new carshare programmes for city and private fleets. We aim to have over 1,000 ekars over the next 3 years across the GCC including Saudi Arabia," said Vilhelm Hedberg, CEO ekar.

"The ekar RTA Dubai Car fleet of 100 ekars are available for booking from convenient metro locations and city locations, easily discoverable via our ekar App. User counts continue to grow, and we are already seeing trends in consumer behaviour, with many members utilising ekars multiple times daily. Further, our existing business with Etihad Airways and Emirates Airlines continues to grow, and we have begun expanding our focus to international airports, a clear next step for ekar. The ekar Book Now, Book Later option is ideal for tourists looking to plan ahead for their trips, and is also gaining increasing popularity with public and private companies looking to optimise its own car fleet. Typically, a carshare programme can bring about a 35 per cent decrease in company fleet size, which in turn reduces company costs and depletes overall carbon emissions," he added.
Boston Consulting predicts that by the year 2021, 35 million users all over the globe will be booking rental cars for over 1.5 billion minutes per month. The annual revenue from rental services is expected to reach USD 4.7 billion.