"Wait I will show you the photos from that trip", and that marks the end of conversation right there while you dig through the thumbnails of thousands of photographs. Apple, at the first day of WWDC 2016, announced that it is going to fix this with the new Photos app in iOS 10. Apple is changing how your image gallery is organised by leveraging facial recognition technology. This allows for one to find the required images easily.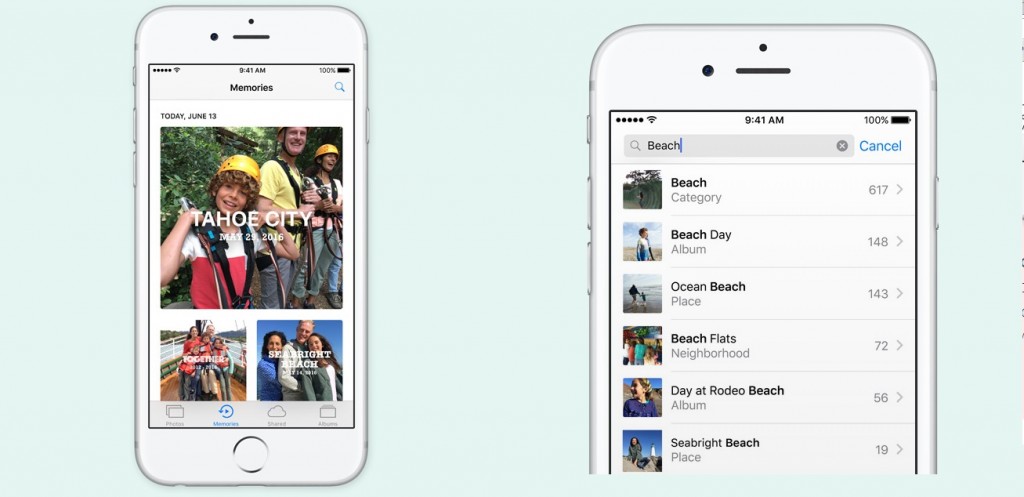 We have seen similar feature on Google Photos earlier however there is one significant difference if we go by Apple's claims. The computer vision tech used by Apple is native to your device which means that the unlike Google Photos, the images don't have to uploaded to cloud. It also gets object recognition to allow finding specific images containing the items. If you are the kind of person who relies heavily on mobile camera while travelling, you are going to love this addition. You can simply look up images with mountains, food or some people you travelled with.
Apple claims that to do so, the phone carries out over 11 billion computations for each photograph. Not only have they allowed to group and find images easily using this technology but also used the computer vision and location data together to offer 'Memories'.
'Memories' is an interesting use of the data your phone now has about the photos. Using the facial recognition and AI, it couples up related photos and videos into mini movies. This is like TimeHop, only much smarter yielding better results. Instead of just putting together some old media from a specific date, 'Memories' seems to be able to give better result including elements around the same theme.
We have previously seen Apple picking up small bits from the technologies already seen in the market to improve upon and build into products that improve user experience. 'Memories' looks like one such example. The demo during WWDC 2016 looks promising and we look forward to try the feature soon once the iOS 10 starts rolling out.