Southeast Asia is raving about the hot market it has become for business opportunities. With the world's most expensive city to stay in (Singapore), it is a playground for various multinationals and their events. Home to almost 60% of Asian population and some of the world's most upcoming economies, SEA is also an attractive destination for business travellers and is experiencing the largest MICE growth of any region of the world. Also that the region has super attractive destinations which provide value for money for all the venues that play host to such events.
For all who are looking at breath-taking places in SEA to hold events, we have come up with an interesting and comprehensive list.
Philippines
Business centre– Manilla
Prime Convention Centre– SMX Convention Centre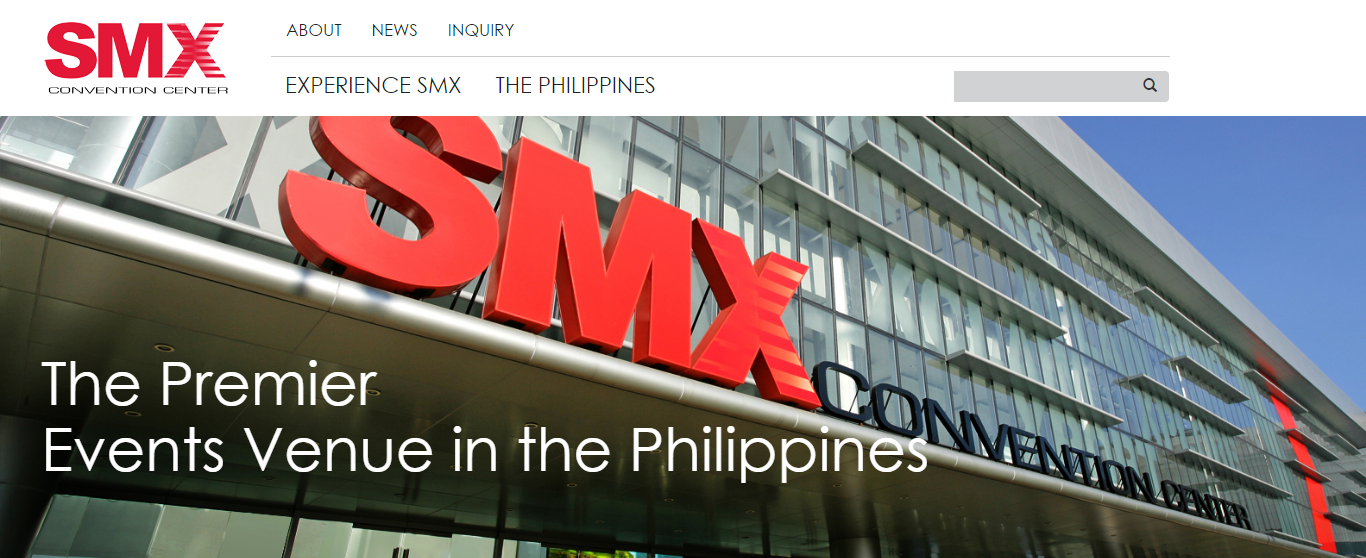 The venue consists of four purpose built halls each with a floor area of 9,130 sqm. There are five function rooms for 200 to 8,200 guests with a combined area of 7,100 sqm. 12 meetings rooms can be used as small function rooms in their own right, combined, or used as break-out rooms for events held in the venue's larger spaces.
Major events that have found their way at SMX are The Great Luxe Sale 2016, Food Expo 2016.
Time Zone– GMT +8 /Hong Kong Time.
Getting there– The majority of international flights arrive at and depart from the Ninoy Aquino International Airport (NAIA), which has three separate terminals.
Indonesia
Business centre– Bumi Serpong Damai
Prime Convention Centre– Indonesia Convention Exhibition Centre

The venue has an impressive 10 exhibitions halls spanning 50,000 sqm, an additional 50,000 sqm of outdoor space, a 4,000 sqm convention hall, 29 meeting rooms and 12,000 sqm lobby making it Indonesia's largest event space and a big draw for potential corporate event planners.
Major events that have lined up are Gaikindo Indonesia International Auto Show, GOIFXE 2016, HOMEDEC 2016, Science and Technology Festival, Pekan Raya Indonesia.
Time Zone– GMT +7/ Indonesia Central Time
Getting there– Soekarno Hatta International Airport is about 42 kms from BSD Township and is the nearest airport to the centre. It is 18 kms from the capital and it is centrally located.
Vietnam
Business centre– Ho Chi Minh
Prime Convention centre– Saigon Exhibition and Convention Centre.

The SECC offers corporate event planners 40,000 sqm of indoor event space spread over 4 exhibition halls as well as an additional 15,000 – 20,000 sqm in outdoor space.
Major events that have showcased themselves at Saigon are Food and Hotel Vietnam 2015, Saigon Autotech and Accessories 2015,Vietnam Telelfilms 2015.
Time Zone– GMT +7/ Indochina Time
Getting there– Tan Son Nhat International Airport is located 6 km north of Ho Chi Minh City Centre which has a capacity of 15-17 million passengers per year.
Thailand
Business Centre– Bangkok
Prime Convention centre– Bangkok International Trade & Exhibition Centre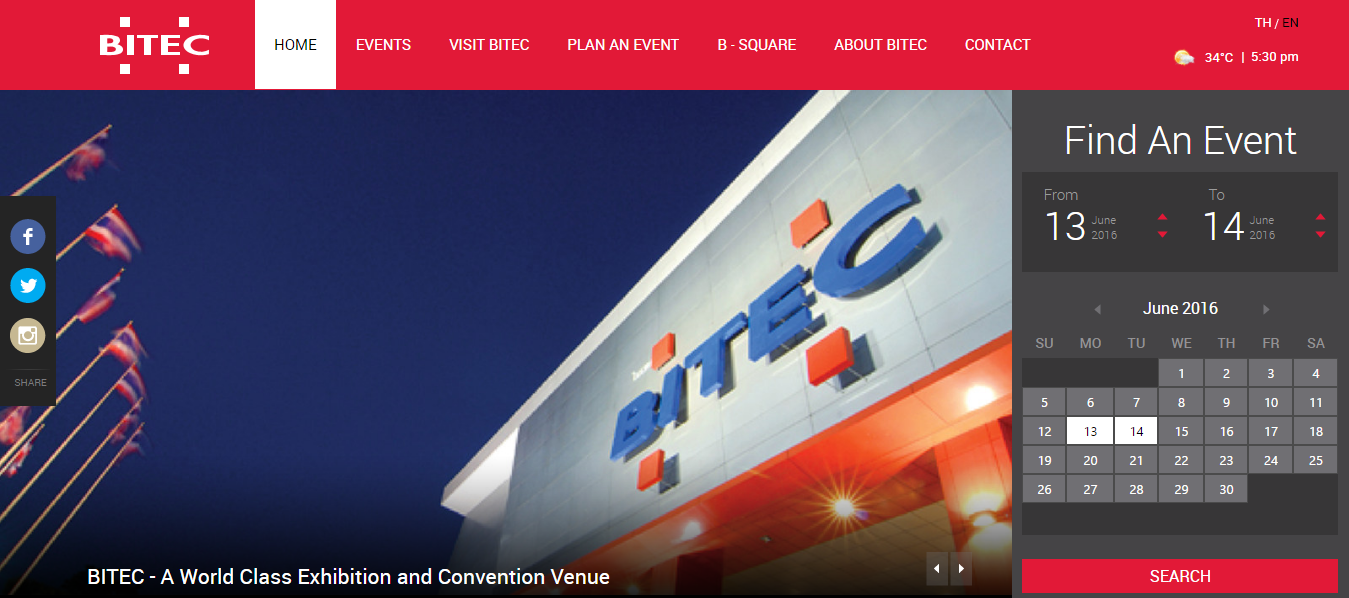 The centre boasts six pillar-less exhibition spaces – the largest of which is 50,400 sqm – and 19 versatile meetings rooms, the Bangkok International Trade & Exhibition Centre can comfortably accommodate anywhere from 30 to 20,000 delegates.
Major events that are lined up are Manufacturing Expo, EPIF 2016, ProPak Asia 2016, Safety Week 2016.
Time Zone– GMT +7/ Indochina Time
Getting there– It is located 10km from Suvarnabhumi Airport, adjacent to the main bus service and with parking for up to 4,700 vehicles is easily accessible.
Sri Lanka
Business centre– Colombo
Prime Convention centre– Sri Lanka Exhibition and Convention Centre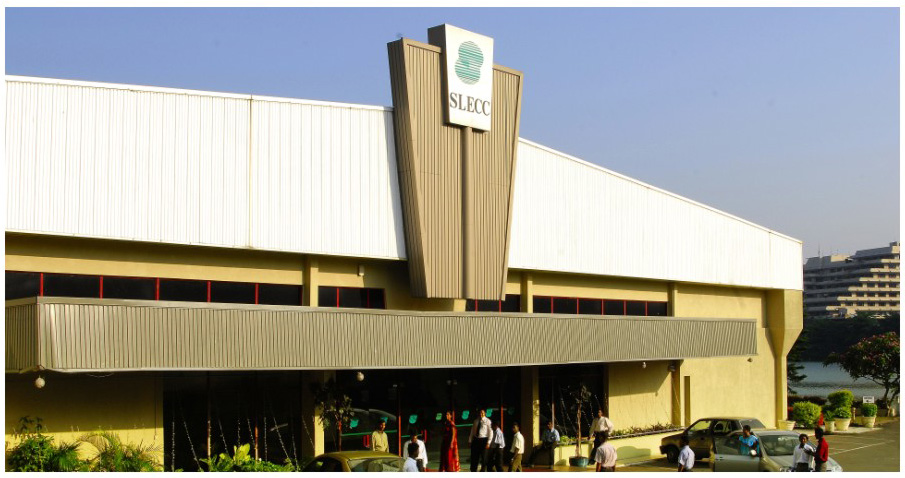 Offers 3,680m2 of column-free, fully air-conditioned spaces with separate loading/unloading entrances. Offers exhibition and convention consultancy and support services.
Major events that found their way in were 9th Indian Trade Fair 2015, Hotel Hospitality Food Asia 2015, 7th Footwear & Leather Fashion Show 2015.
Time Zone– GMT +0530/ Indian Standard Time
Getting there– Bandaranaike International Airport is located about 35km away from Colombo. Bus, train and taxi services are available. A comprehensive list of taxi fares to various destinations are provided at the airport.