In a bid to cash on the fast growing alternative accommodation space, Expedia has agreed to acquire HomeAway including all its brands. The USD 3.9 billion deal is expected to close by first quarter of 2016 and the transaction will go through in cash and Expedia common stock.
"We have long had our eyes on the fast growing ~$100 billion alternative accommodations space and have been building on our partnership with HomeAway, a global leader in vacation rentals, for two years. Bringing HomeAway into the Expedia, Inc. family and adding its leading brands to our portfolio of the most trusted brands in travel is a logical next step," said Dara Khosrowshahi, Chief Executive Officer, Expedia, Inc.
Founded in 2005, HomeAway went public in 2011 after raising five rounds of funding adding up to around USD 505M. HomeAway touts itself as the leader in vacation rentals and has more than 1 million paid listings of various forms of vacation homes across 190 countries. Their portfolio includes multiple vacation rental websites including local platforms offering alternative accommodation across Japan, China, Indonesia, Korea and other markets.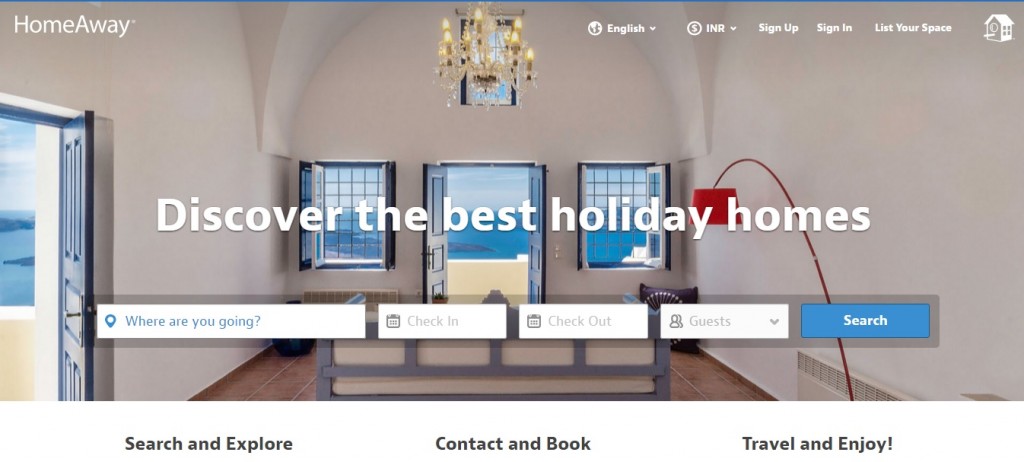 The alternative accommodation segment has grown very fast in many parts of the world and is picking up momentum in Asia as well. Markets like China have been contributing heavily to the growth of alternative accommodation platforms like Airbnb. Observing this trend, Expedia started a pilot program last year listing 115,000 HomeAway properties.
The two brands – Expedia and HomeAway – have come together to connect with the wider audience. Expedia has given more importance on primary urban vacation destination. On the other hand, HomeAway has focused on beach, ski and other resort locations. With the two businesses merging the brands look forward to helping each other in every professional way possible. The shares of Expedia had already grown by 2.5 percent after the finalization of the deal.
How does this business acquisition of HomeAway by the popular brand Expedia affects the travel market is yet to be seen.