Not long ago, the two segments within the hospitality industry – OTAs and hotels – maintained a friendly relationship. Their cooperation benefited everyone, including them; hotels gave online travel agencies their long-standing business to market to, and OTAs returned the favour by providing hotels the visibility that would improve their bookings.
That relationship has slowly soured, as OTAs have gradually widened their market share and raised commissions, undercutting hotel companies' bottom lines. In a recent case involving Westgate Resorts and Swiss website Amoma.com, the former has accused the latter of selling Westgate rooms for unauthorized wholesale rates, taking the matter to federal court. According to Westgate, Amoma was securing its wholesale rates from travel site operators and then offering these low rates directly to consumers with only small markups, which was undermining Westgate's established business model.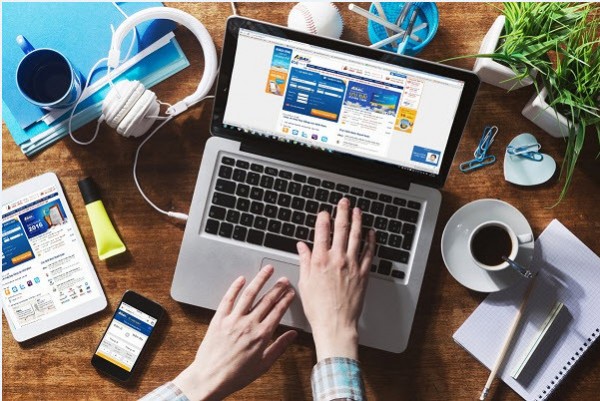 This is definitely not the first case to have put the spotlight on the frosty relationship between hotels and OTAs. Last year, Hyatt and Expedia were at loggerheads over crafting a new agreement on commissions and other issues. Like many of its peers, Hyatt also wanted to negotiate lower commission rates from Expedia.
Online travel agencies came into the picture in the 1980s and gained more momentum in the next decade. Today, reports predict that the Priceline group (which includes Booking.com) and Expedia alone will account for 94% of all online bookings by 2020. While so far, hotels have been happy to take increased visibility, but on the flip side it has meant less money for them, with a sizeable chunk of their revenue stream now going to OTAs. As hotel companies are growing their technology capabilities, major players are questioning the need for OTAs when they now have the capacity to get customers directly. Hotels are trying to better capture the guest through improved user experience, user-driven design, and an emphasis on making booking as easy as possible. For instance, hospitality giant Hilton introduced a global advertising campaign 'Stop Clicking Around', complete with broadcast and digital spots that encouraged consumers to book directly through Hilton rather than waste time on third-party sites.
Commenting on these efforts by hotels, Sanjiv Agarwal, Chairman & CEO, Fairfest Media, said, "Rate parity and MFN led to imperfections in the market. Hotels have rightly fought against these practices. The whole point of the hotels seemed to be that they should be able to compete in a free market by showing prices lower than the big OTAs. Now by the same logic, a hotel should not mind an OTA offering lower price to consumers. Hotels would also do well to keep in mind 'direct' business does not come free."
The hotel lobby has long been asserting that OTAs are practising a sort of monopoly. This, however, is not possible, because travellers have many options, online and off, besides Expedia and Priceline. Besides, OTAs don't set the retail prices; it is the hotels that set pricing, based on multiple factors. OTAs only set commission and contracting terms.
The reason that the skew towards OTAs remains is due to the fact that travellers associate cheaper costs with them. Hotels have limited control of their operational costs, have less inventory than OTAs and invest significantly less in marketing initiatives, which leads to consumers being exposed more to OTAs.
So, how will all of this ultimately play out? Considering all the efforts that hotels are putting towards increasing direct booking, it will grow. That, however, will not prove detrimental to OTAs, as independent and boutique properties will continue to benefit from their offerings. The question that will ultimately beg an answer is how the short-term attempts by hotels to divert business from OTAs will convert into bringing long-term, brand loyalists on board.