The business travel sector of India is experiencing a phenomenal growth in the past few years. According to a report by Global Business Travel Association, the country's total business travel spending is expected to grow by 9.8% in this year and 10.9% in the next year. Similarly, many other countries are observing significant growth in this sector.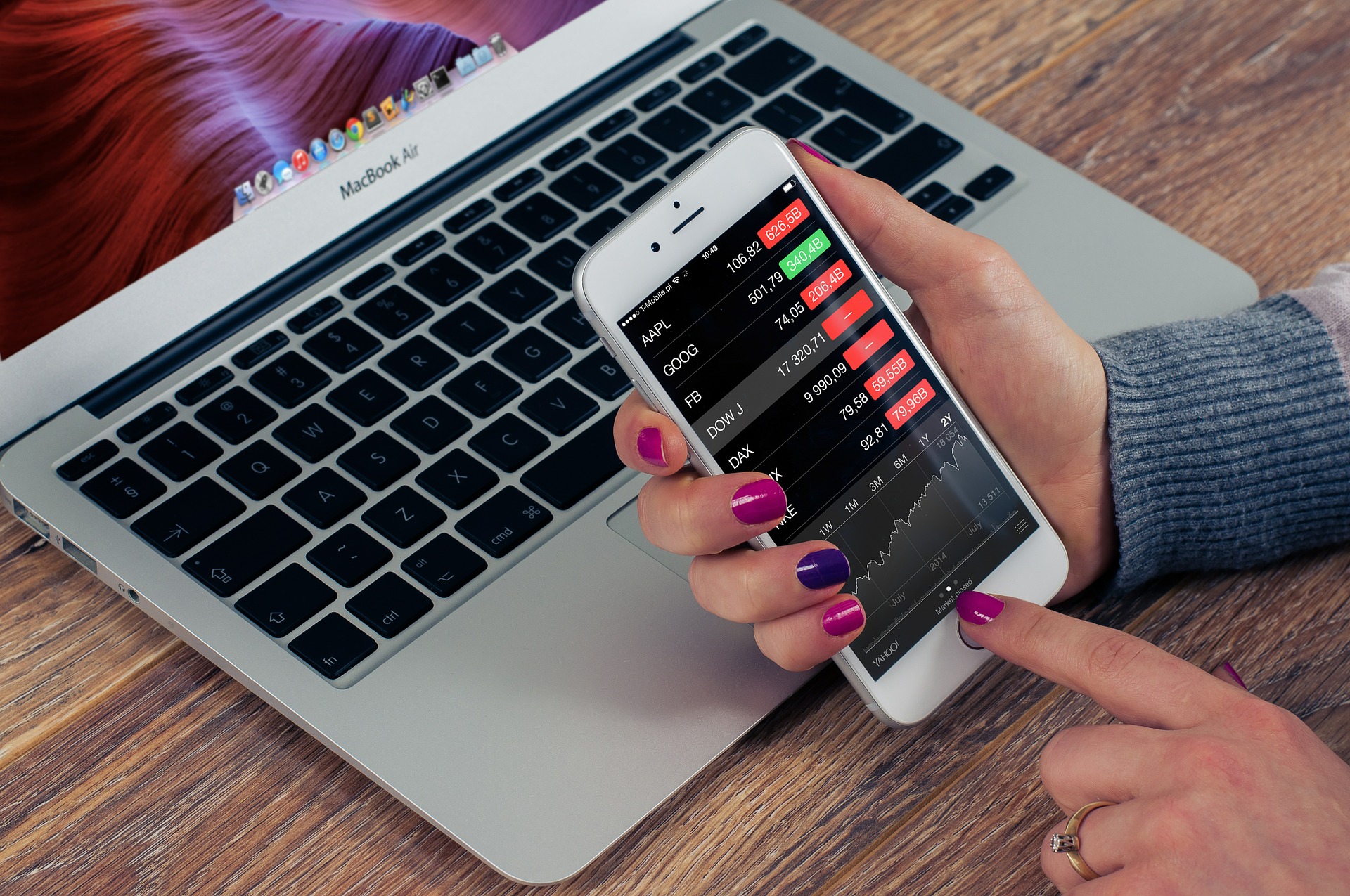 The players of business travel sector have realized the importance of technology and are embracing it at various levels. There are many business travel apps catering to travellers who visit different destinations for professional reasons. We have listed few of them below:
#1 LoungeBuddy
Many times air travel doesn't happen the way we want! There are flight delays, cancellations, diversions and misconnects. In such situations, the travellers have no option but to spend time in airport lounges. To improve their experience, LoungeBuddy offers information about hundreds of airport lounges world-wide that provide space for relaxation, cocktails, work desk and food joints. The app has relevant details like photos, amenities offered and reviews to help travellers pick lounges of their choice.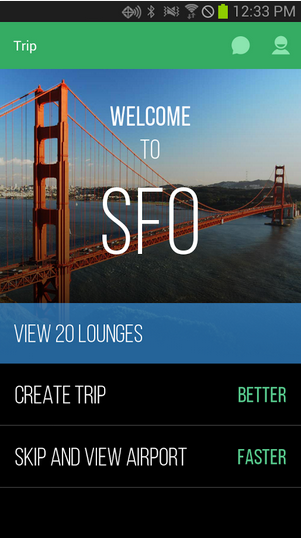 Presently some lounges listed on the app do not have photos and reviews but this will improve with more people using the app. It also filters out the available information according on the basis of what lounges you have access to. This app is really worth a try if you are a frequent flyer.
It is available on Android and iTunes.
#2 Trippeo
Trippeo is a travel and expense tracking app with powerful administrative tools, expense workflow management and 24-hour reimbursement feature and a simple user interface. With the help of this app, business travellers can easily record their expenses and also share them with their reporting managers or finance team.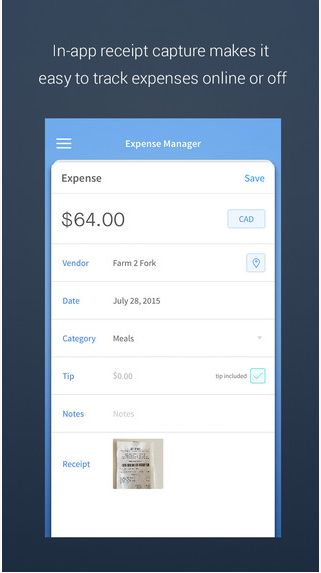 We believe this app might turn travellers' favourite as it automatically fetches and categorises transactions from the credit cards. The location-based services in it helps travellers know the distance they have covered on road. The app is on Apple Watch as well so you can have the important information available even without pulling out your phone.
It is available on iTunes.
#3 SignEasy
SignEasy is a great tool for people who are always on the go. It allows clients to sign relevant business documents on computer and mobile devices. It has all the features that small businesses might need to close deals at a faster pace. SignEasy eliminates unnecessary paperwork and increases the productivity of the firms. It has already been featured on global brands like Forbes, Mashable, Pandodaily and Engadget.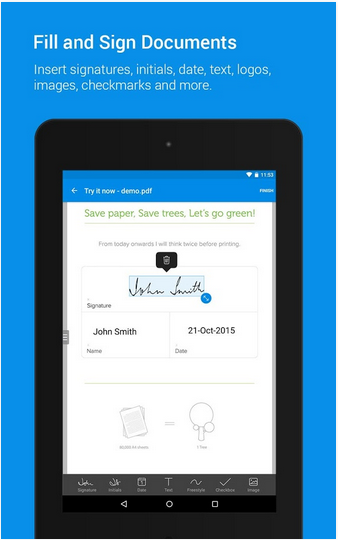 The user-interface of this app is neat. SignEasy can save you hours of travel at times and thus saving the costs involved. It also allows three people to record their signatures in the app for times when multiple people need to sign the same document.
It is available on Android and iTunes.
#4 Slack
With the mission to make work life simpler, more pleasant and more productive, Slack offers a useful platform for team communication. It allows team members to communicate either in the open channels or send direct messages to each other.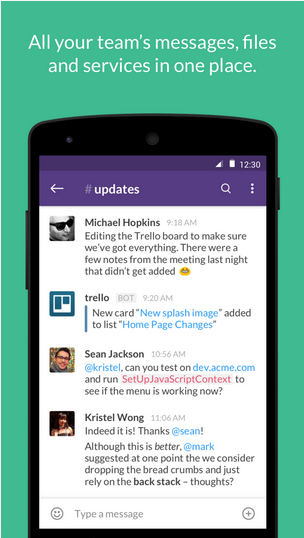 What gives it an edge over other team communication tools is the seamless integration with services like Trello. You can get all the updates right in the Slack channels, minimising the need of tracking multiple platforms. Some users feel the need of GIF support in Slack and we might see it being rolled out soon.
Slack is available on Android and iTunes.
#5 HoursKeeper
With the help of HoursKeeper, the users can easily track the hours they have worked and the cost of work hours. To elaborate, users can record the daily working hours for each client, including the overtime and break-time. PDF timesheet invoices can be generated in HoursKeeper to be sent later to the clients.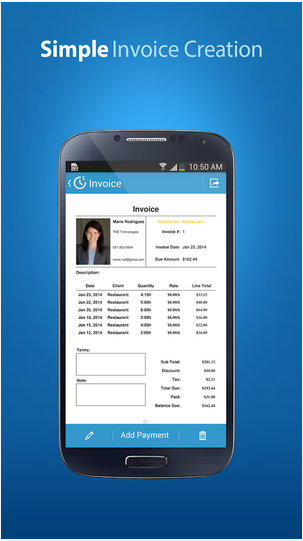 The interface could have been a little better but still it is functional. One feature that we would like to see is the ability to have better control over pay periods. At this point, the iOS version appears to be more polished as compared to the Android version.
It is available on Android and iTunes.
What other apps would you like to add to the list?