Often travellers have to wait for long hours in airports to catch flights. They can use airport lounges to rest, relax and refresh. In such a scenario, they mostly realise that airport lounges are either too expensive or don't provide many amenities as per their needs. LoungeBuddy can prove to be a highly useful travel app then.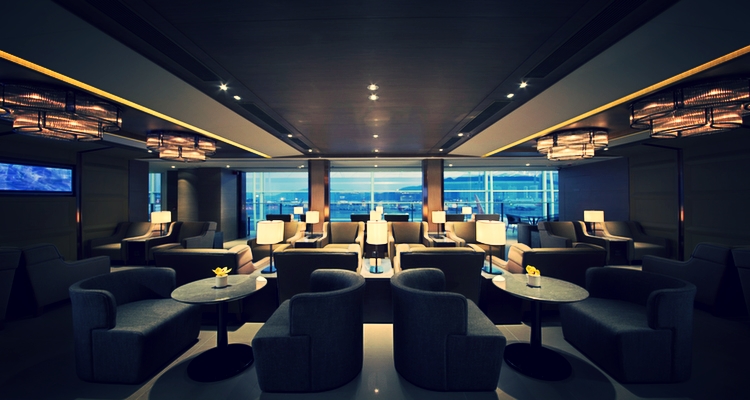 (Photo Credit: www.mehongkong.com)
LoungeBuddy enables travellers to discover, book and access airport lounges from around the world. Covering 800+ airports, the app allows users to browse through the airport lounges and view photos, amenities and reviews from LoungeBuddy members. To know more about this interesting travel application we spoke with Brent Griffith – the co-founder and marketing guru of LoungeBuddy. Connecting his love for travel and in-depth knowledge of marketing, Brent Griffith developed the unique travel app with his team.
Can you introduce us to your unique travel app 'LoungeBuddy'?
LoungeBuddy is your answer to finding a place in the airport to relax, be productive, or just get away from it all. Simply tell us about your trip, and our revolutionary Lounge Access Wizard will show you all the lounges (over 2500 in total) you can access at over 800 of the world's busiest airports. Get your very own personal lounge tour in seconds – view directions, amenities, and over 40k photos, ratings and reviews from our members.
LoungeBuddy isn't just for VIP travellers.  With instant bookings, all travellers can purchase access to their very own oasis in a few simple taps, all for around US$30 – $45 — no memberships, elite statuses, or premium credit cards required.  No need to book in advance: buy access in less than 60 seconds when you arrive at the airport. The LoungeBuddy app is currently available on both iOS and Android platforms.
How did you come up with the idea of establishing this startup?
Our co-founder and CEO, Tyler Dikman, has spent a lot of time passing through airports during his 31 years on this earth having flown close to 2 million miles already. As global travellers, all of the founders have experienced first-hand the pain of a multi-hour layover at airport terminals. With one out of six air travellers experiencing a significant flight disruption on their journey and 60 percent of trips having a layover, flying can be a less than pleasant experience. Lounges offer so many amenities to help pass the time, be productive, freshen up and relax. We created LoungeBuddy to provide a resource for people to discover, book and access airport lounges around the world. And for those that aren't part of the "privileged few" in the front of the plane, LoungeBuddy makes it possible to instantly purchase and access an airport lounge in seconds — all from our App. LoungeBuddy came about as a way to help travellers make the most of idle time at the airport, to help whisk them away from the busy concourse to an oasis with complimentary snacks, drinks, maybe showers, and of course, maximum comfort.
Who are the users of your app?
LoungeBuddy members are air travellers hailing from virtually every country in the world. Roughly 60% of our members currently come from the United States, with members from Commonwealth nations making up the next largest contingents. While it comes as no surprise that a significant number of LoungeBuddy members are frequent travellers, particularly business travellers, a growing number of LoungeBuddy members are also casual travellers interested in finding a place to relax before their flight.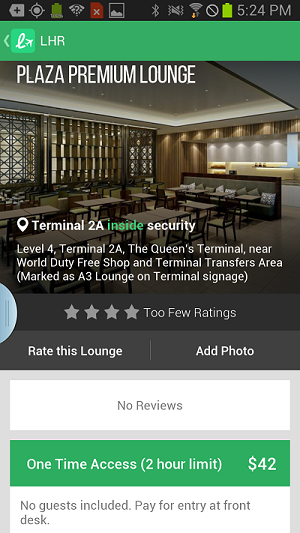 What was your early traction?
Upon launch, the LoungeBuddy app was featured on every country's Apple App Store homepage under "Best New Apps". It was also selected by Apple's editors to appear among 55 other apps in the App Store's "Designed for iOS 7″ section. Since then, LoungeBuddy has been featured on the front page of the Apple App Store numerous times, and has been featured in several locations within the Travel Category front page, including currently "At The Airport" and "Book With Apple Pay".
LoungeBuddy has been covered in hundreds of publications, including CNBC's Squawk on the Street, LA Times, Lifehacker, Vanity Fair, Wired, Entrepreneur Magazine, NY Times, Travel + Leisure, The Globe and Mail, Conde Nast Traveler, Daily Mail, Tnooz, and many more. LoungeBuddy recently surpassed a half-million members.
How are you different from others in the fray?
LoungeBuddy is the only product out there that allows instant lounge bookings on a smartphone in 60 seconds or less. In addition, we are the only single resource for airport lounge information – covering over 2,500 lounges in more than 800 of the busiest airports around the world with our patented Lounge Access Wizard.
What are your future plans?
We have big plans for 2016 and beyond. In the next 6 to 12 months, we will work to broaden our network of instant booking partner lounges and continue to invest in making our Lounge Access Wizard the best tool possible for air travellers to discover their perfect airport oasis.
Try out this exemplary travel app and let us know what you think of it. For more details, you can visit its website here.
Also Read: The Airhook: A unique gadget that offers more legroom during air travel