The world without language barriers would be a traveller's paradise. People would roam freely amongst strangers who would be more approachable and easy to communicate with. The essence of one world would be achieved in its truer form. A New York City-based company Waverly Labs is making efforts to make this a reality.
Waverly Labs have come up with a wearable technology which enables the traveller to communicate in their native language as it transforms the dialect when you wear the earpiece. The wearable technology called Pilot was a needy innovation for the Founder Andrew Ocha as he felt the need to communicate well with his French girlfriend. Pilot is a small earpiece that will allow the wearer to hear a basic translation of multiple languages into their native tongue after a short pause.
This device comes as a boon to international travellers but its rich technology can give away to various other segments. Pilot comes with a supportive app which translates Latin, French and Germanic languages. It also comes with a second earpiece so to pick up phrases lost in translation through the app.
One of the key features of Pilot is that it will enable offline translation. The supportive app would come equipped with language packs and a toggle between the earpieces. The second earpiece could be used as a connector for music playback when the translation function is not in use.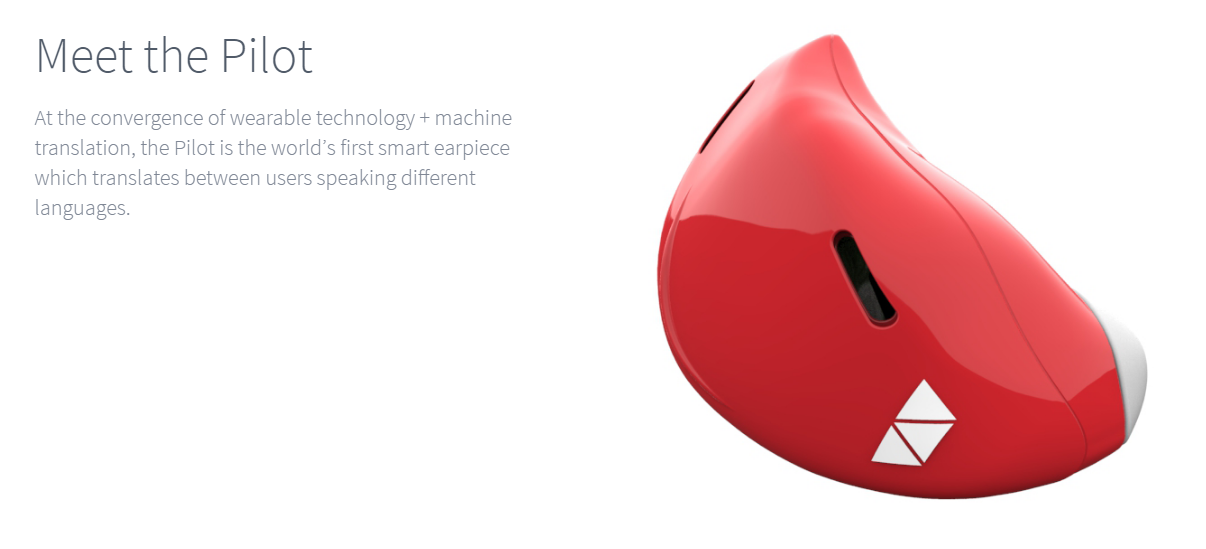 Waverly Labs would be launching the pre-order campaign this summer on Indiegogo. The company will be releasing the mobile app this summer which would function as a "textbook" for travellers. As for the crowdfunded products, the game is still in its nascent stage and can't be predicted before it hit our hands. But if this does, it would be a serious game changer in the way people throughout the world will communicate.