I am very sure we don't need to describe a universal power adapter to any international traveller. We all know the pain of carrying the adapter plugs when we travel and then keeping them safe (and usually forgetting where) all the other time until next trip. On top of that, we always have multiple chargers with their cables which mysteriously turn into a tangled mass everytime they go into a bag. Another major issue is that most people have usually got one universal power adapter (they aren't very cheap, are they?), so it is either one device at a time or occupied USB ports on your MacBook.
A little while back, we received a handy device which seems to have the solution to all the problems mentioned above. The device here is OneAdaptr Twist Plus+ World Charging Station. To say that this is a radical device would be an overstatement but it surely is an innovative one. The team at OneAdaptr has taken a very simple approach in creating a neat product that solves many problems. The Twist Plus+ is a universal power adapter for MacBook users which also doubles as a charger for multiple devices.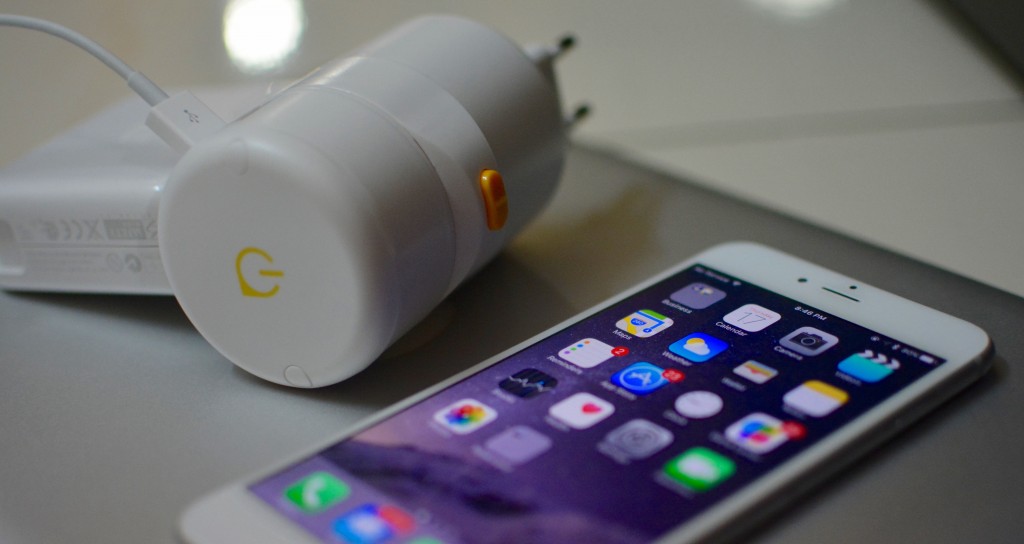 Design
Like we mentioned, the design of Twist Plus+ is very simple. The units we received were in white colour which surely looks good and goes well with rest of the Apple accessories like cables. The charger has a cylindrical design with one circular face bearing the OneAdaptr logo and the other one having housing for the pins. On the World Adapter, the logo face is replaced by socket for plugging in your device. Along the side, you will find the ring that you can rotate to push out different pins to be used in different countries. We really like this feature as on most universal adapters, you have to plug in different sockets to use in different countries. Here you just have to turn the ring.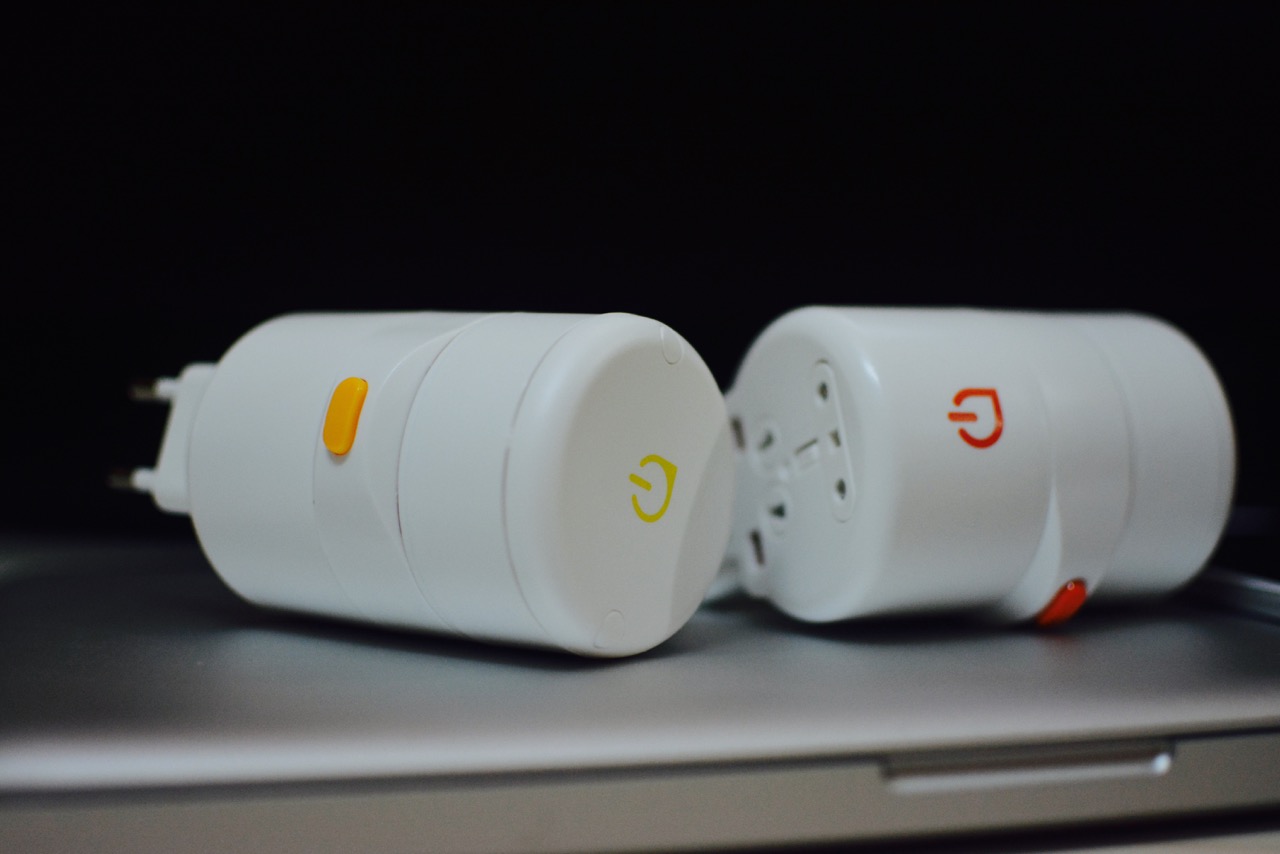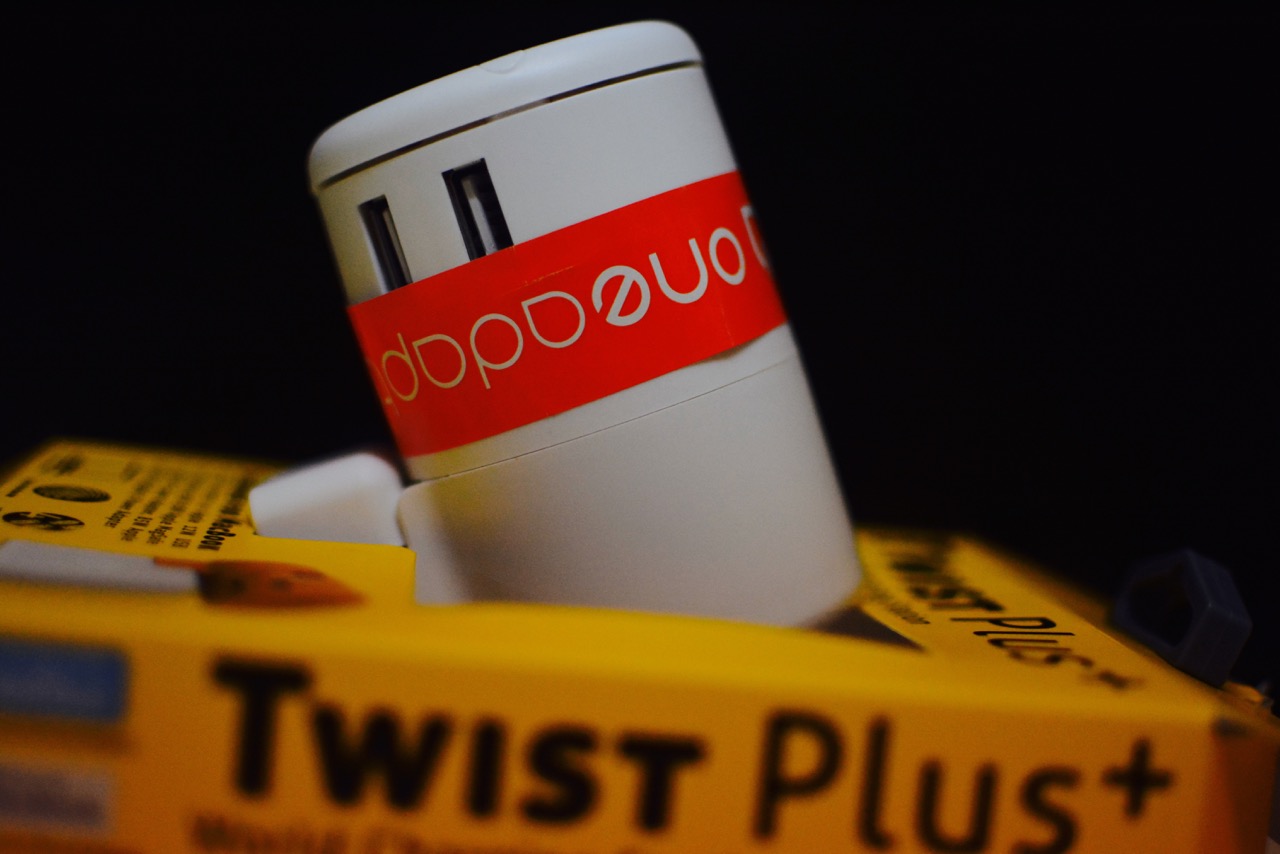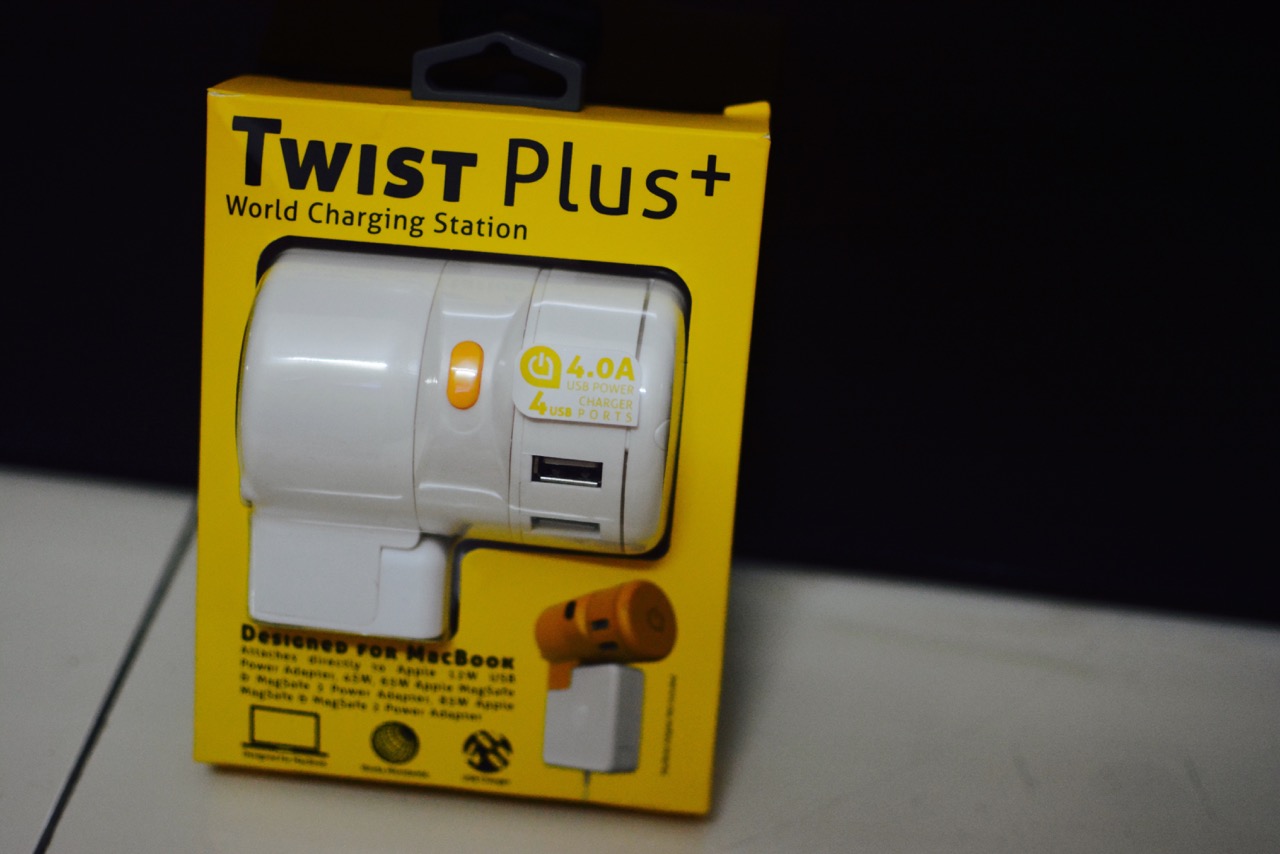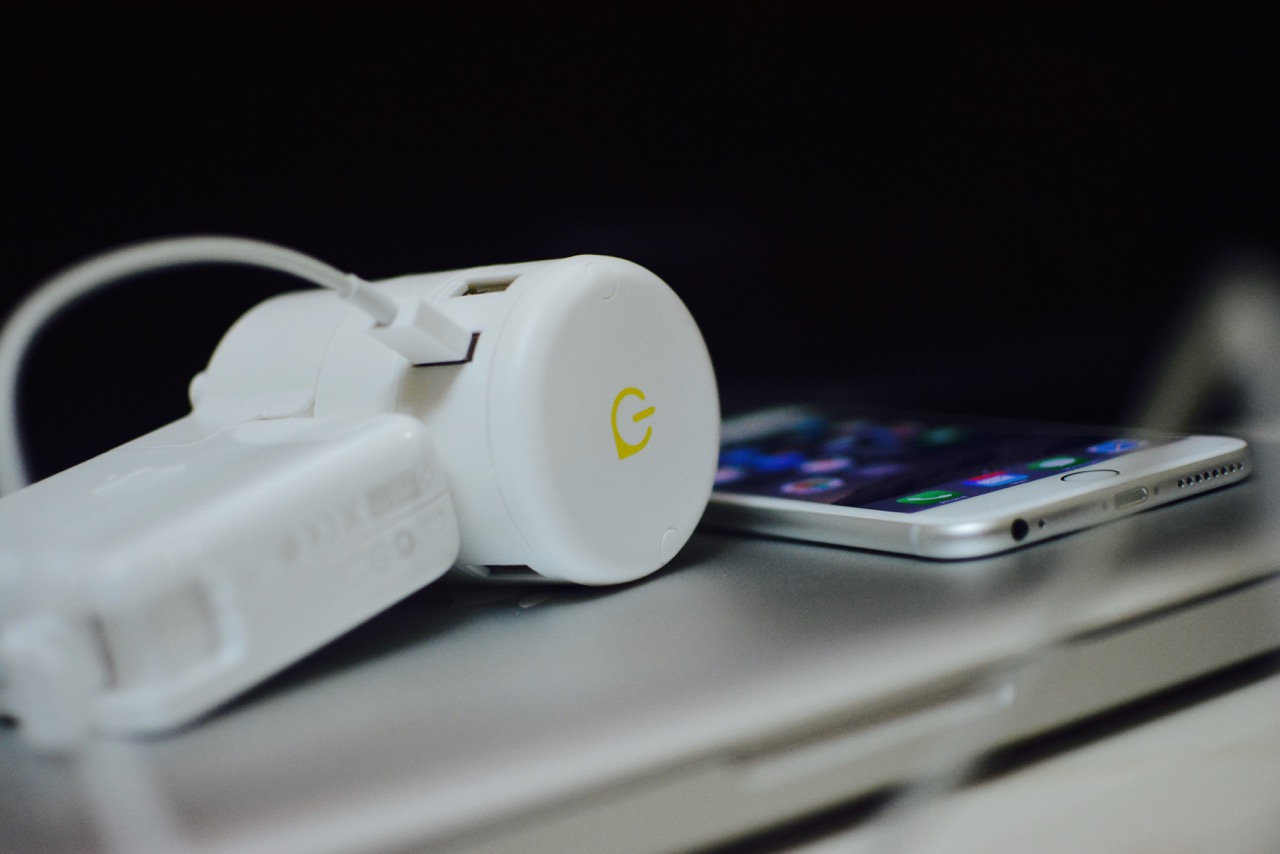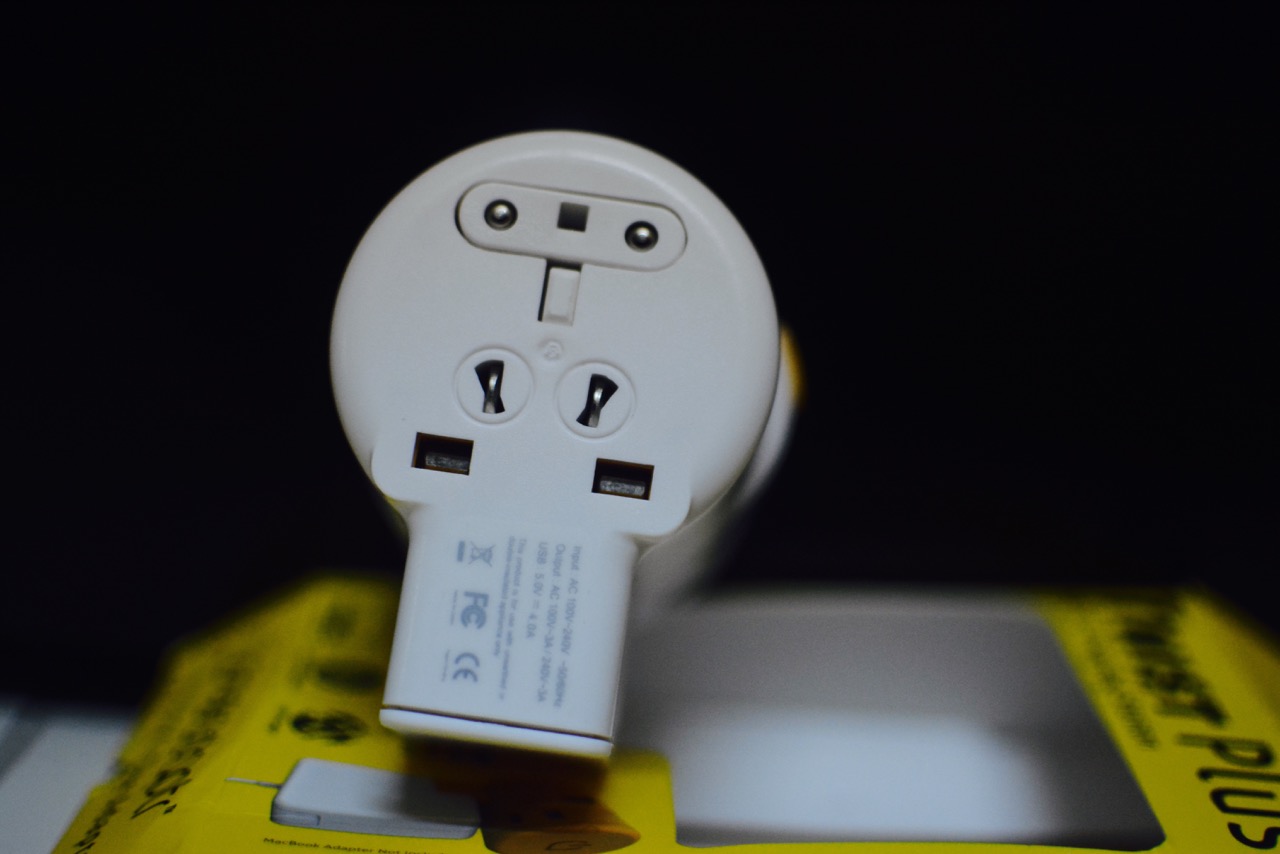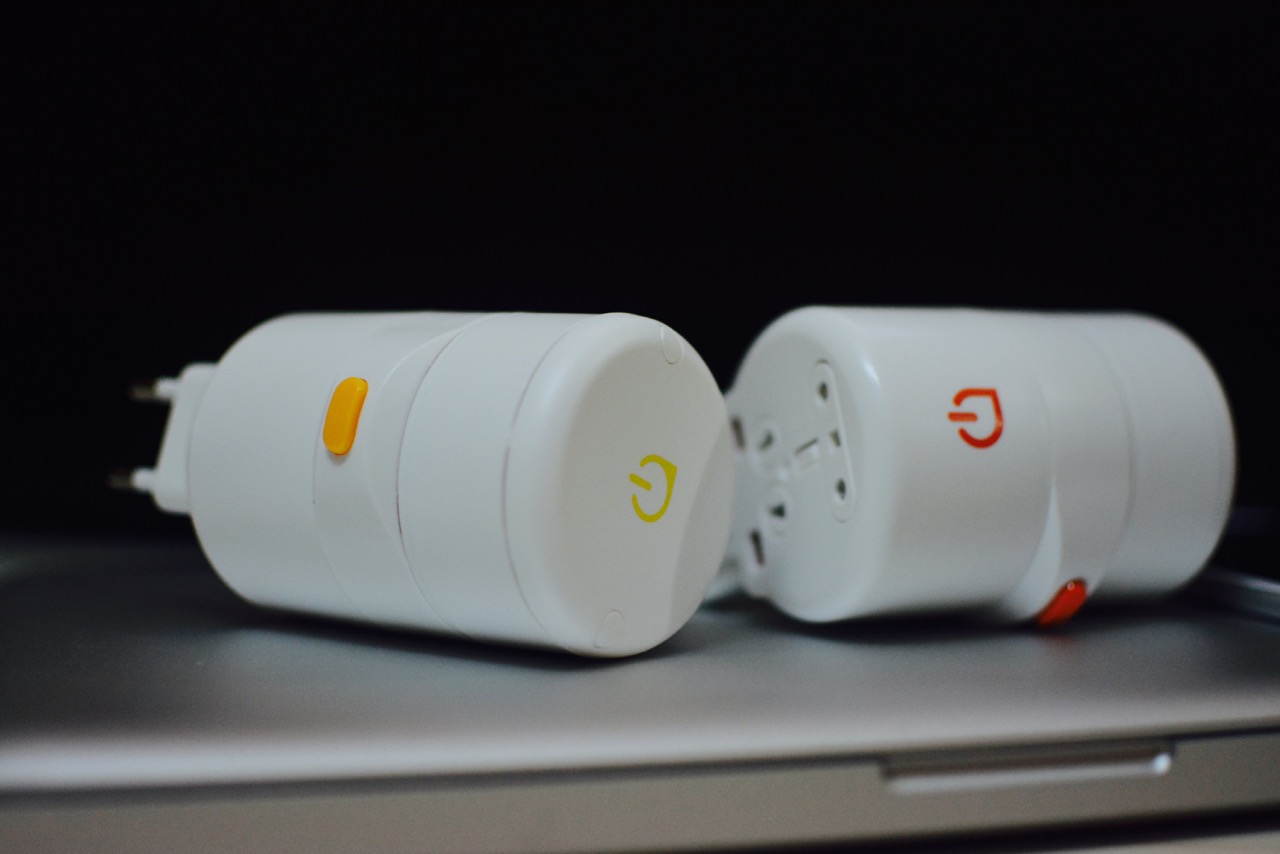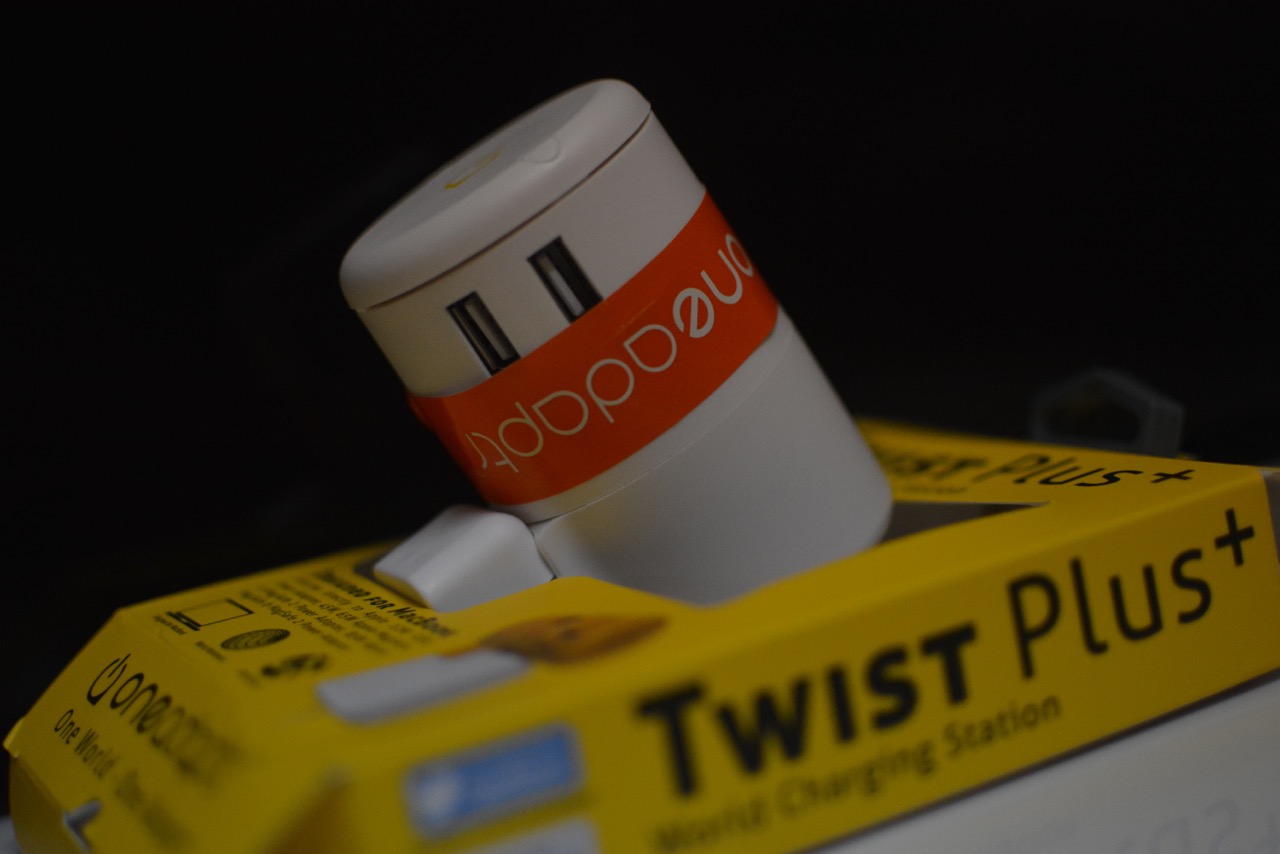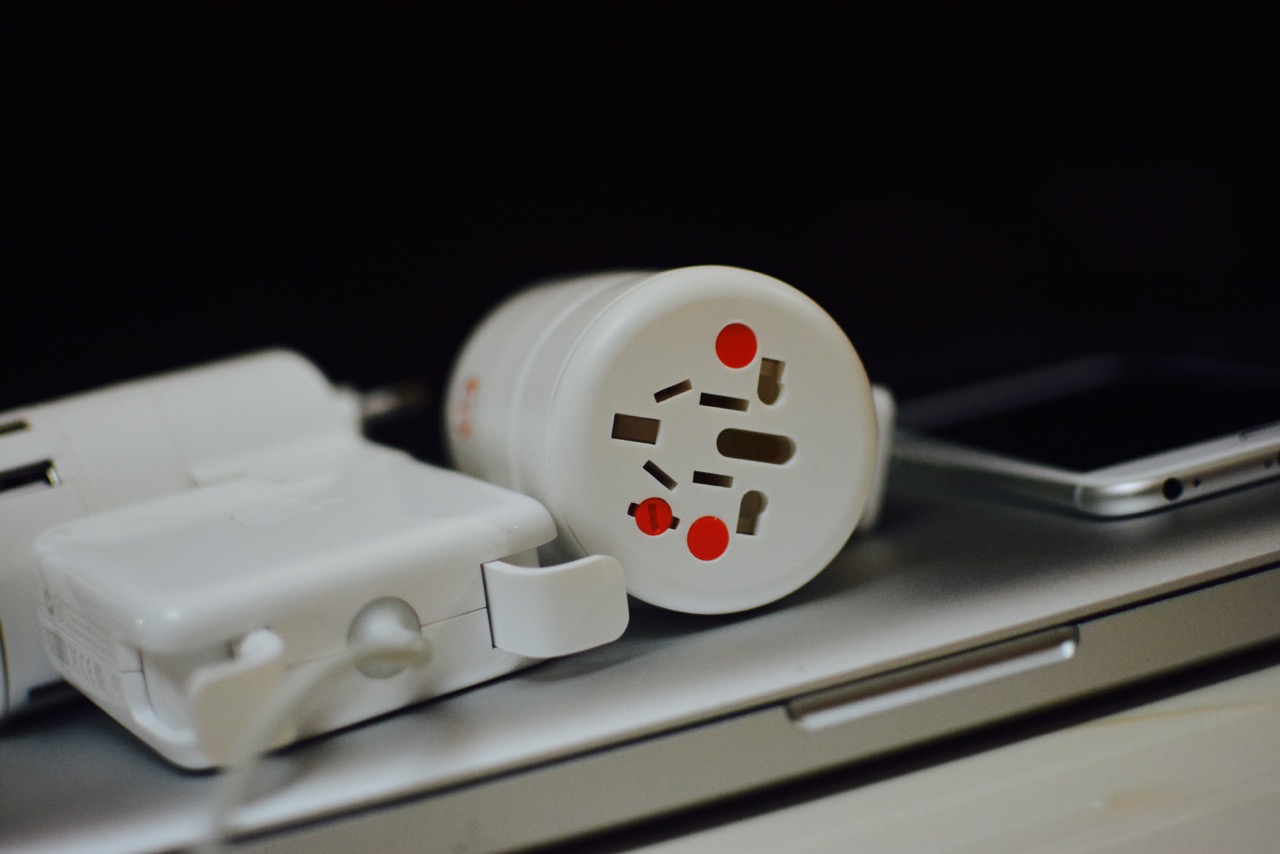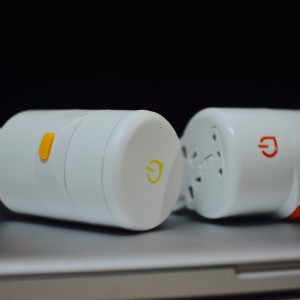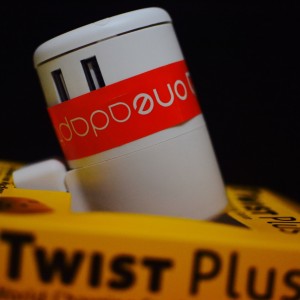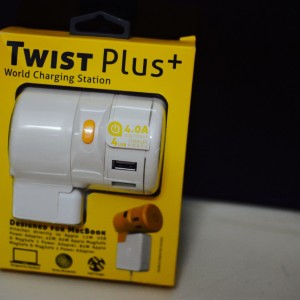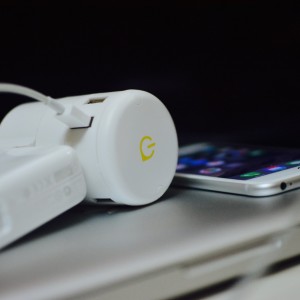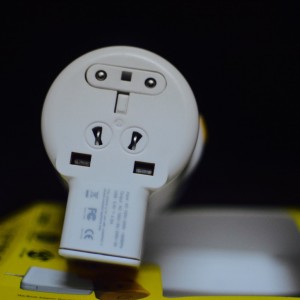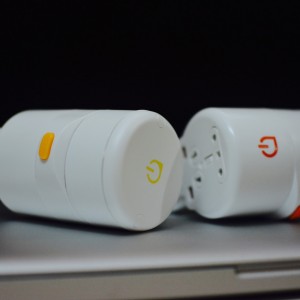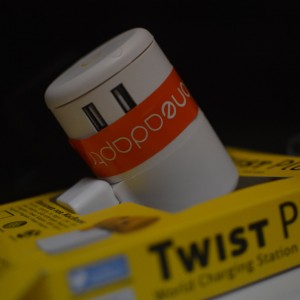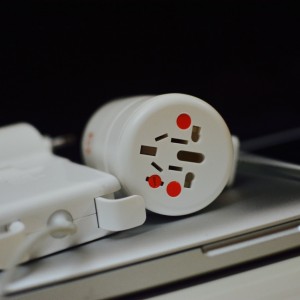 You will also find four USB ports along the circumference that can be used to power your mobile phones, portable music players, power banks, tablets, GoPro or anything else that would take power from a USB port. Connecting the MacBook power adapter to it doesn't shift the weight very further from the wall socket making it less prone to accidental damage. On top of that, with the macbook power adapter connected, it looks like a single unit. While the design is very impressive, the built quality could have been a little better. The ring that operates the pins is a little flimsy and feels like careless users should stay away from it.
Performance
The Twist Plus+ serves as a power source for your MacBook power adapter and your mobile device. It has a power output of 20W through its 4 USB ports which translates to around 4 Amp of total current output. While using all 4 ports, you will get 1 Amp of current through each port which is pretty much in line with what most mobile phone chargers will supply. The USB ports on this charger can serve as a replacement to your mobile or tablet charger. You can simply leave them at home.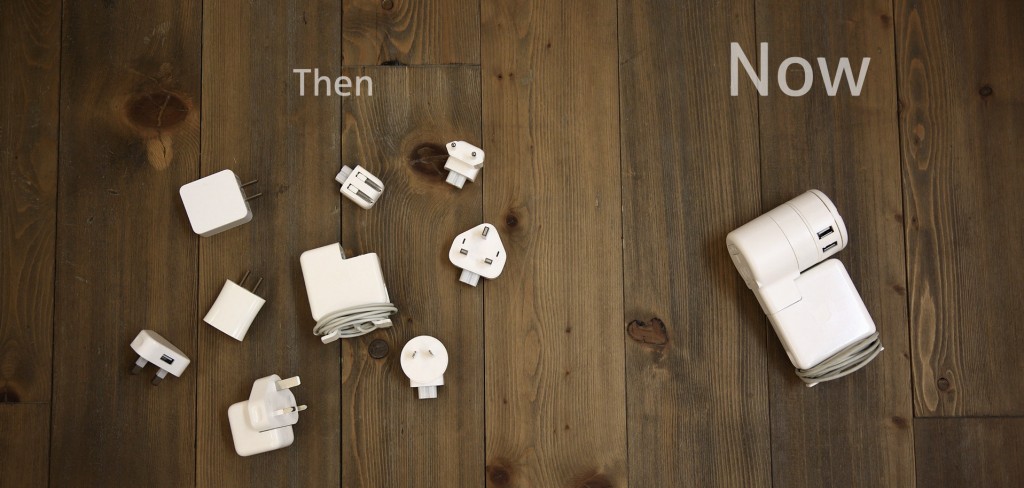 It is not only comfortable to use while travelling but also for day to day use in office. Most of the days I am using at least three chargers on my desk and have often forgotten one or the other plugged in while leaving. The Twist Plus+ can help you reduce the clutter. However it tends to get a little hot as compared to other chargers but not upto an alarming level.
Variants
The units we reviewed were Twist Plus+ World Charging Station and the Twist Plus+ World adapter which are designed for MacBook users. Twist Plus+ World Charging station retails out for 44.99 USD which we think is a fair price considering the fact that often universal travel adapters are priced in the same range. The latter goes for 39.99 USD and comes with a power outlet which allows you to plug in any device unlike the World Charging Station which is specifically designed for MacBook users. The power output is lower at 12 W against 20 W on the Twist Plus+ World Charging Station. Considering the additional features and impressive design, the adapters seem to be a good deal. If you don't need as many USB ports or a MacBook charger support, there are other options that you can find over on the company's website. They are priced lower than the Plus+ and you will easily find one that suits you.