Adventure and photography go hand in hand. Like always. The millennium is looking at some greatest trends roll out in an anticipation that it will dazzle the hell out of us. Adventure tourism has picked up in the travel sector hence, there is a steep rise in the new technologies that have started rolling out. Drones, action cameras; you name it and they are on their way of making its prototype.
People at Skymate have a similar thing in mind. They have an interesting device for the action packed adrenaline junkies. Skymate is an all-in-one drone that has a 4k camera fixture which makes it super convenient for adventure travellers.
The device comes packed with certain features:
The super stable gimbal is packed with 4k and 12 Mega Pixel camera.
Live video streaming to your smart device and the remote control via WiFi.
Tracking GPS bracelet.
Support FPV goggles.
It uses GPRS tracking system in SIM card like in mobile phones. This feature allows the drone operator to receive by SMS the drone location in case of a crash, connection lost or any other reason even if the drone battery is disconnected (the tracking device has its own battery).The drone has the ability to drift for 26 minutes and take photos. This extended flight time with a wide control range of 1 km enables Skymate to hover to places via GPS. It has an airborne accuracy of 50 cm. Skymate comes with a professional carry case that helps in easy handling.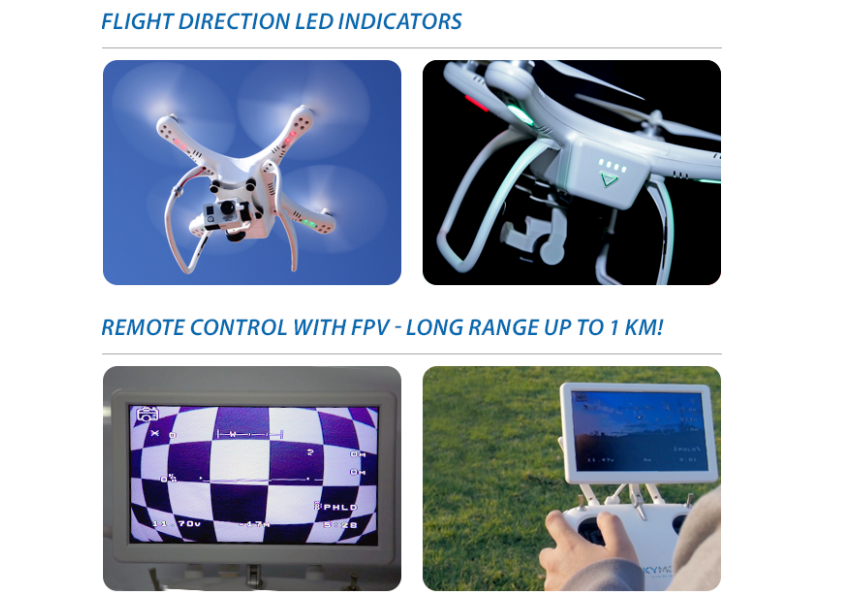 The device incorporates advanced technological functions and features that appeal to the community of drone operators. From amateur to professional photography to extreme sports events, from family outings to leisure flights; Skymate's technology can prove to come highly recommendable.
Support them on Indiegogo's campaign as they crowdfund to launch the product and begin mass production. You can know more about them here.