With the number of mobile devices and small gadgets we carry while travelling, we often end up with multiple cables and chargers in our bags. I, for one, often find myself digging through my backpack hoping to grab the right cable. To solve such problems, AISCO has come up with DuoKeyCharge, a smart charging cable that replaces multiple cables. DuoKeyCharge is a small cable that is easy to carry and has got both micro USB and lightning connectors. This way the same cable can be used to connect with and supply power to Apple or Android devices as well as anything else that uses micro USB port.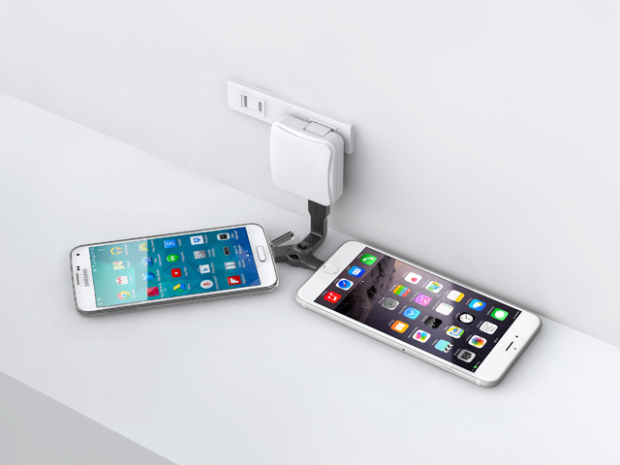 The cable has been designed in a way that it can be easily used as a keychain so you have the cable handy all the time and won't have a mess of wires in your bag. Made of high quality TPE material, it can handle rough usage and being carried around in pocket as a keychain unlike the normal cables that often give up too soon. A unibody design further helps with the durability.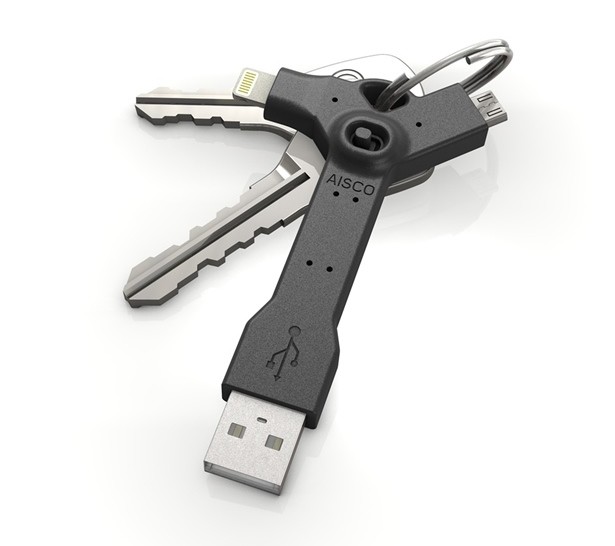 The cable has a small selector switch on it which allows you to choose what device you want to connect. Moving it to either side would connect the device on that side to your laptop for data transfer and of course charging too. The two connectors are well spaced so that even if you are plugging two large devices at the same time, you won't face a problem. The cable is rated at 2.4A which means that newer devices supporting 2A charging will be able to charge faster which is a great thing while travelling.
DuoKeyCharge is raising funds on Indiegogo with a goal of USD 10,000 and you can get one for USD 15. Deliveries start in January 2016. AISCO has set some stretch goals as well that include a cable with Micro USB and USB Type C connectors and another one with two micro USB connectors. You can support the campaign on Indiegogo here or find more details on www.aiscotech.com. They have got some other interesting products like the Trio Apple Watch stand on their website.