There is no denying the fact that Apple Watch is a great accessory for travellers. Over time it has gained more features as more travel brands come up with their apps and find use of the tiny screen. While it is a very well designed product and less invasive than using a phone all the time, it has its own share of shortcomings. It will work only with an iPhone and the battery life is really nothing to talk about. The pricing isn't its strong point either. There are many smartwatches available that make a strong case as an Apple Watch alternative. Here are some of them:
#1. LG Watch Urbane
The LG Watch Urbane looks like an expensive watch with its full metal casing and round face. The watch comes with leather straps that can be swapped out for any strap with 22 mm pins. It has IP67 rating making it waterproof upto 1 metre and 30 minutes.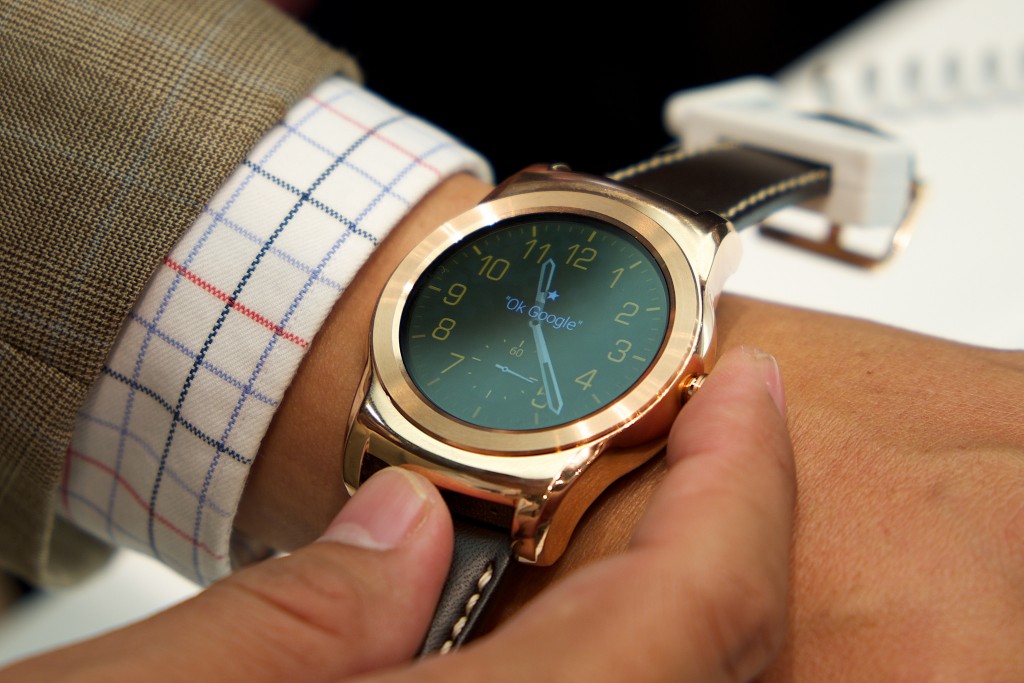 (Image: LG Watch Urbane by janitors/CC BY 2.0)
It comes with a 1.3 inch 320 x 320 P-OLED display which is crisp and bright. Powering the device is a reasonably powerful Snapdragon 400 chipset and it comes with the usual sensors like heart rate monitor, barometer and compass. It also gets Wi-Fi which allows some features to be used without a mobile device. If you can do away without the metal, G Watch R offers similar features at a lower price. You can find more details here.
Price- INR 25,000 (Flipkart)
#2. Sony Smartwatch 3
The Smartwatch 3 is another impressive wearable running Android Wear. While it doesn't look as stylish as a watch with circular face, it doesn't disappoint either. It has a 1.6 inch display which is bigger compared to most watches in the market. Instead of the usual OLED or IPS displays, they have used transflective display which can be used without backlight if there is sufficient ambient light. It can help in saving battery as people spend most of the time outdoors while travelling.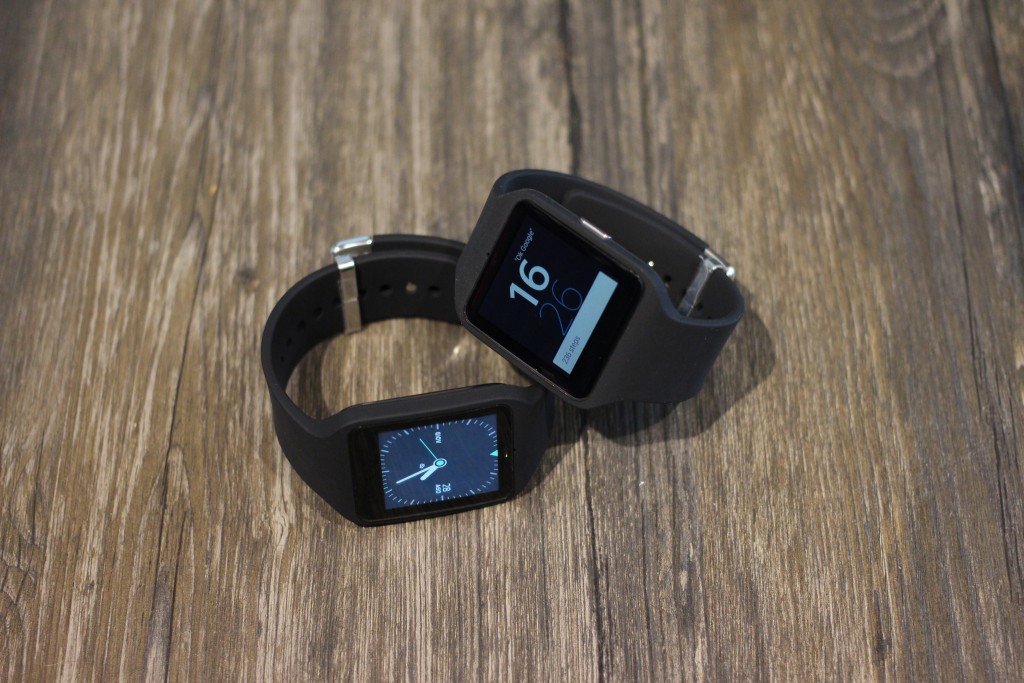 (Image: Sony Smartwatch 3 by pestoverde/CC BY 2.0)
Another feature that makes it a good choice for travellers is the micro USB port. This allows for it to be charged using any charger saving the need to carry a dock. The hardware is similar to other android watches out there and it gets on-board GPS too, to log your hikes and runs. You can find more details here.
Price- INR 17,890 (Amazon)
#3. Moto 360 2
The first generation Moto 360 was a beautiful smartwatch and the second generation device is even better. Now it comes in two size options and more customisation options. Just like the previous version, it looks like a traditional watch with the stainless steel body and not a mini smartphone strapped to your wrist. It comes with Gorilla Glass display and IP 67 dust & water resistance.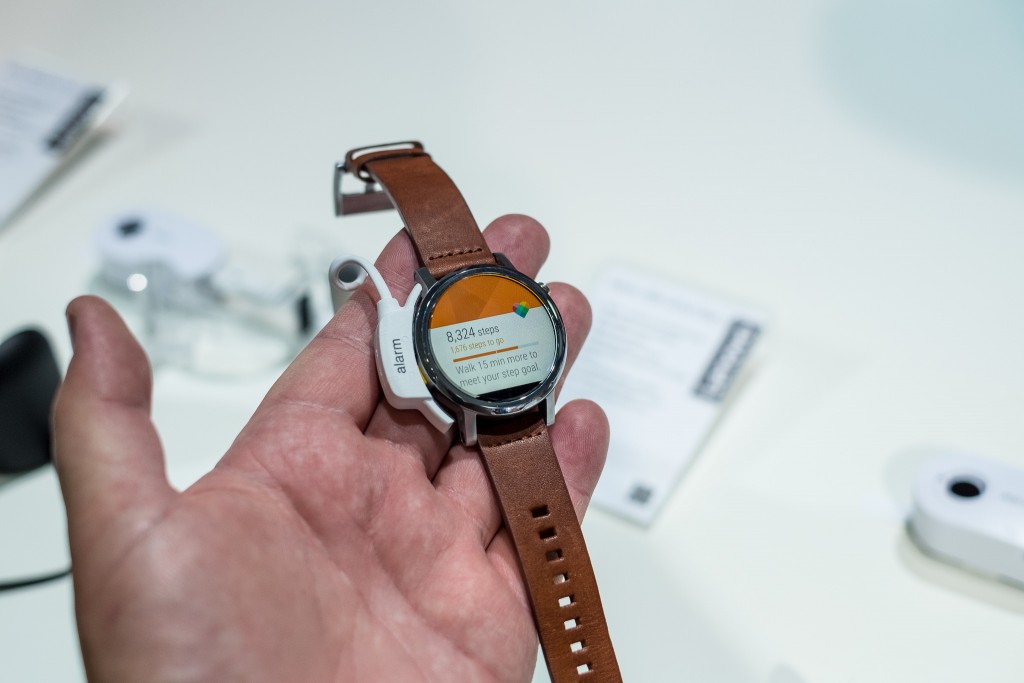 (Image: Motorola Moto 360 by janitors/CC BY 2.0)
Similar to the Sony watch, it comes with Wi-Fi making it usable without the phone. It lacks GPS but soon there will be a Moto 360 Sport for the cycling and running enthusiasts among us. The battery life is pretty good and can last couple of days under light use. You can find out more about it here.
Price- INR 19,999 (Flipkart)
#4. Pebble Time
This smartwatch doesn't look pretty by any standards and there is a possibility that it lacks some of the features you will find on other smartwatches but we have a very strong reason for putting it on the list. It offers a promise of 7 day battery life and delivers very close to that. This means you don't have to worry about charging it and won't have to carry the dock while travelling. It is also very light at just 42.5 Gms making it comfortable to wear for long.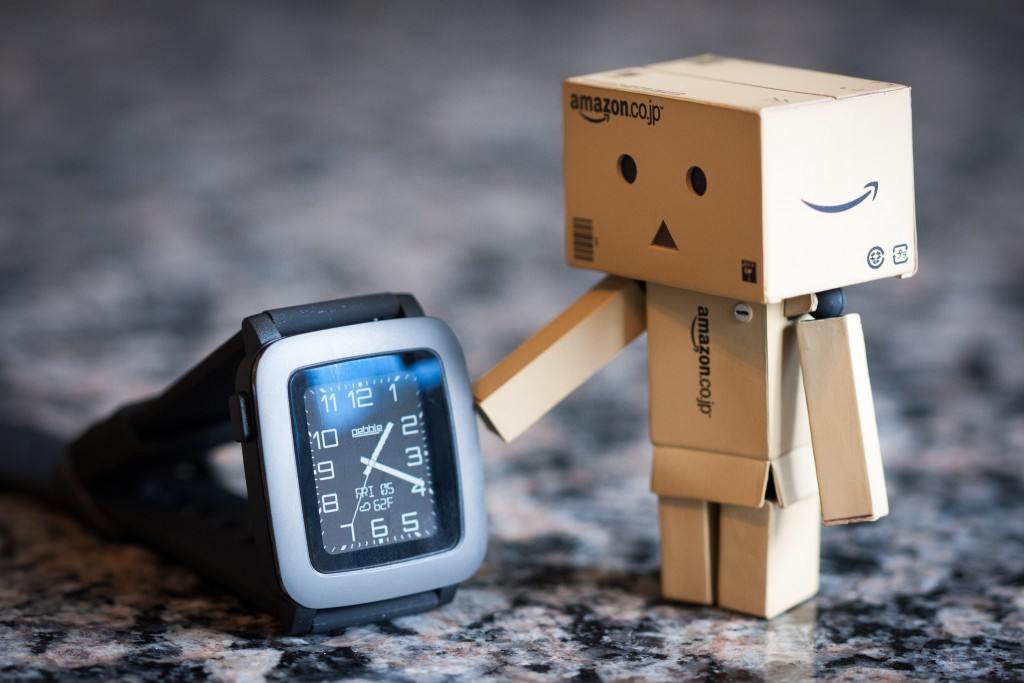 (Image: Pebble Time by ravi-shah/CC BY 2.0)
It has a coloured e-ink display which makes it so power efficient. Sadly the display quality isn't great to show graphics and it is more functional than fancy. Just like all the other smartwatches on this list, it is compatible with both iOS and Android. If you are willing to overlook some shortcomings, the Pebble Time is a good option. Find more details here.
Price- INR 9,950 (USD 149.99 Pebble)
#5. Tag Heuer Connected
If you have been staying away from the smartwatches until now because they aren't as premium as your conventional watch, this is the watch for you. The Tag Heuer Connected looks very much like any other Tag Heuer and you don't immediately notice that it is a smartwatch. This is the kind of watch you won't mind wearing to your business meeting. It is big but light, thanks to the use of premium materials like titanium.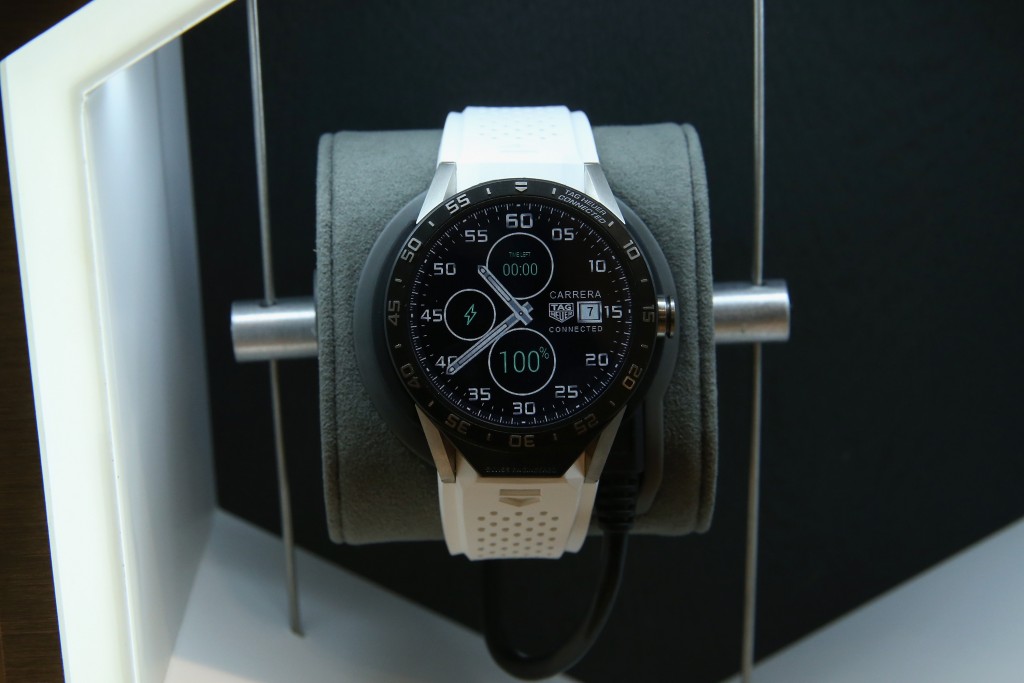 The display on Connected is transreflective so it is usable even in bright sunlight without burning power on battery. The watch faces are superb with great attention to detail. All the Android Wear features are present here but less intrusive as the focus is on displaying the time more than anything. It runs an Intel chipset unlike the Qualcomm on most other watches. This watch of course comes with a hefty price tag (USD 1500). You can find more details here.
Price- INR 99,500 (USD 1500) Unavailable online in India
What other smartwatches do you think work best? Would you pick any of these over an Apple Watch?