Planning your trips is an easy task with the variety of apps and tools available on platforms like Google Play and iTunes. However, this can turn into a complicated process when people make their travel plans at the eleventh hour.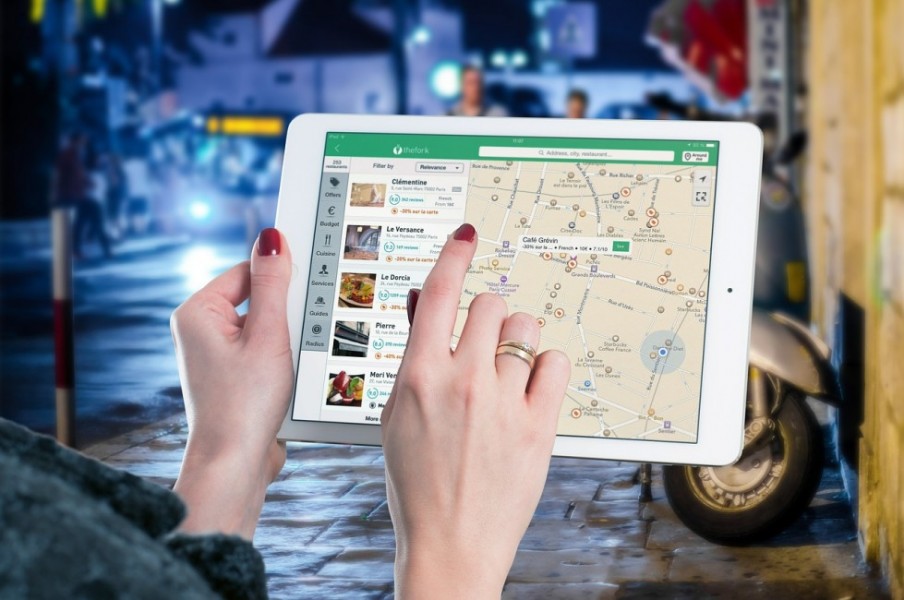 To help you seamlessly plan your travel on the spur-of-the-moment, we have listed few extremely useful apps that can help you make your plans quickly and in a relaxed manner.
#1 Hotel Tonight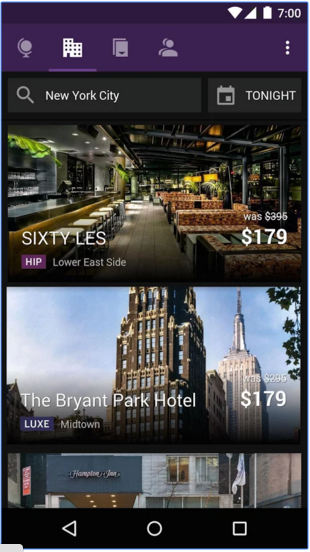 With the mission to 'plan less and live more', Hotel Tonight provides many top-rated hotels with last-minute deals. The travellers can book hotels of popular cities like San Francisco, Barcelona and Sydney for anytime. The app can help users to book hotels from tonight to next week, thus providing convenience in planning weekend getaways, birthday getaways and business trips.
Available on Google Play and App Store.
#2 Next Flight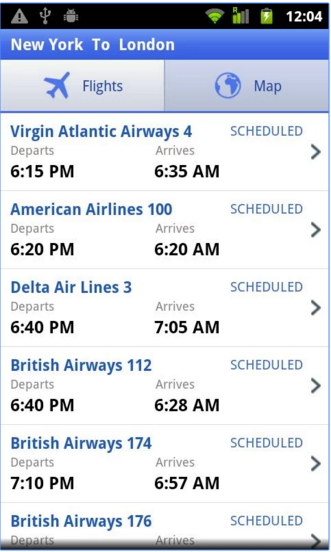 Sometimes travellers miss their flights and want to book the next arriving ones at the last minute. At times, they want to hop onto flights at much before their scheduled departures simply because they are done with their business meetings. In such situations, Next Flight proves highly useful. There are 1200+ airline carriers and 4200+ airports listed in it. It has an elegant and intuitive user-interface that lists flights between any two airports for the current day and the following day.
Available on Google Play and App Store.
#3 Last Minute Travel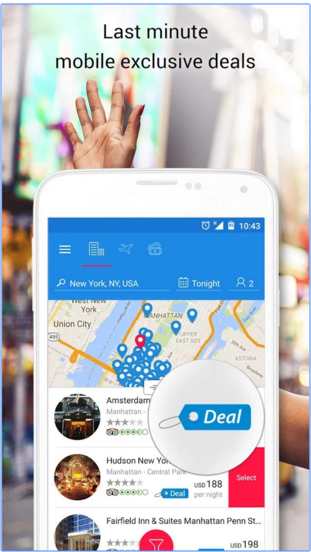 Last Minute Travel lists hotels, flights, activities, rental cars and cruises for last minute and advance travellers who intend to travel within budget. The different travel offers available in it are at wholesale rates which are usually reserved for travel agents. Thus, the users can save up to 60% on their bookings. It has 120,000+ hotels and 175 airlines listed in it. The biggest bargain available on Last Minute Travel is its portfolio of 16,000 plus Undercover hotels in 2,500 major cities worldwide.It is able to offer so many last minutes deal so easily simply because it has 15 years of travel partnership with other companies and the backing of its parent company.
Available on Google Play and App Store.
#4 CarRentals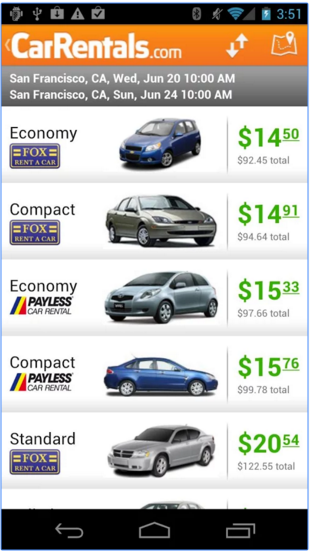 Possibly one of the easiest way to rent cars. CarRentals compares best car offers from 33+ car rental agencies and finds the lowest prices within seconds. The app provides cheapest to luxurious car-rentals for road trips at many international destinations. The users of the app can book any of them as per their budget. Also, through GPS they can view maps and prices of nearby car-rentals and book accordingly.
Available on Google Play and App Store
#5 Travelzoo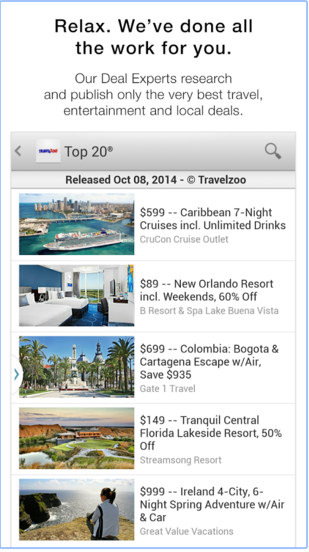 Travelzoo helps travellers discover the latest travel, entertainment and activity deals with absolute ease. Travellers who wish to enjoy the places like locals can use the mapping feature of the app that shows interesting activity deals available near them. The activity deals range from baseball games to ballet. To further assist the travellers, the app sends local deals vouchers directly to the traveller's phone, so they won't have to print it out later.
Available on Google Play and App Store
Do try out these last-minute travel apps when you are in rush the next time.