StayAbode is a Bengaluru based startup providing affordable co-living spaces. We spoke to the founding team and learnt more about the startup.
1. Can you tell us about yourself and what made you start StayAbode.
Prior to co-founding StayAbode, I worked at Roadrunnr (later rebranded as Runnr) where I worked on various growth initiatives before heading marketing for their B2C platform Runnr. Runnr was an extremely fast paced organisation that taught me how to execute with speed which was of great help when we started StayAbode.
Varun, my other co-founder, was with Treebo Hotels where he oversaw mobile development and had earlier co-founded Bribe Me, a flash sale marketplace. That experience has helped Varun who is now building our technology.
Devashish handled operations at Roadhouse Hostels and prior to that was in finance. He uses his experience and looks after finance for us. Having stayed in backpacker hostels and been a part of setting up backpacker hostels in India, he felt that people live better, have better experiences and save more when they share spaces. What also stood out for him was the fact that the liberty to live freely and with convenience makes the living experience a whole lot better. The inspiration for the idea, in a nutshell, is an aspect of celebrating individuality with a sense of belongingness.
It's a concept focused on fostering a sense of community, of living together, of sharing space, costs, resources and time with like-minded people. StayAbode has a host of interest-based socializing spaces in their properties to build a strong community. From a cozy reading nook to a community music zone complete with a guitar and speakers, we've thoughtfully built these zones to create a conducive environment for people to interact and socialize.
2. When did the company start its operations, how big is the team?
The company began its operation in August 2016. We are currently 25 people strong. We have over 310 units available across 6 properties in Bangalore.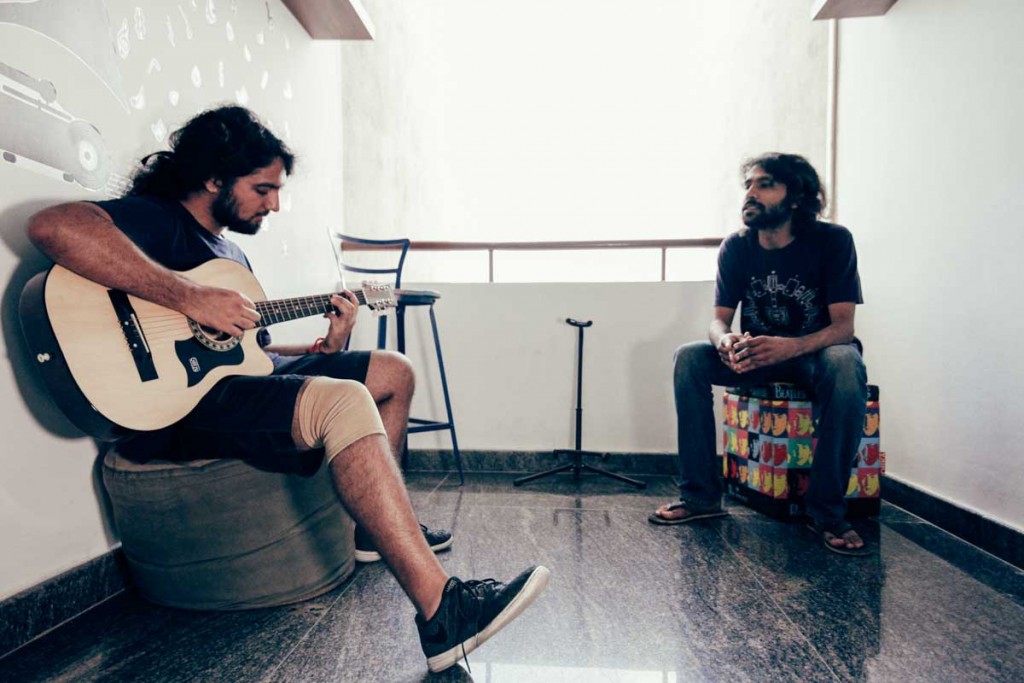 3. Your company claims to enhance the stay experience of guests. Who are you targeting?
We are targeting urban millennials – who move to different cities for jobs or study and are looking for affordable yet high quality living experience. StayAbode offers a great co-living experience by offering exactly that, along with an opportunity to instantly connect with likeminded people. Communal living is gradually becoming the preferred way of living for several reasons – saves money, is more fulfilling than living alone, people want to make/have friends to share common interests with, people want to live a less atomized lifestyle, easier to move in when shifting to a new city.
4. Who are your current customers?
As mentioned above, urban millennials.
5. What is your revenue model?
We work in partnership with real estate developers to lease buildings and in turn rent out spaces. We are an asset light business.
6. Who are your key competitors/How big is this market?
The rental real estate market is highly unorganised with the lack of any brand with significant market share. It is estimated that there are over 2.5 cr rented homes in urban India alone. The biggest player in the space holds lesser than 0.1% market share from this perspective.
7. Are you bootstrapped/funded
We were initially bootstrapped. StayAbode raised angel funding, in February this year from a consortium of investors led by Ishan Manaktala and Angie Mahtaney. Gaurav Bhalotia (Ex-VP Engineering, Flipkart), Vishal Lulla (CEO, VIshal Exports) and a group of Investors from Lets Venture also participated in the round followed by a strategic investment in August this year from a consortium of investors led by Legacy Global Projects MD Sanjay Shenoy and Mridul Upreti (ex Joint MD JLL India).
8. Which startups inspire you – Inside/Outside travel industry
One company that inspires me and the entire team at StayAbode is Tesla. Their vision to drive the world's transition to electric vehicles backed by consistent breakthrough developments in the field of sustainable transportation is what inspires us to work towards building a more sustainable future for the urban millennials of India.