You've pivoted since we first met you in 2015. How has TourPlus changed over the years.
Since 2015, we have pivoted several times to find the right business model that could solve the real problem and bring revenue to the company, today
Tourplus
is no longer an itinerary sharing platform when we began in 2015, now we have pivoted to a sharing economy model that helps local people to get jobs by bringing travelers around, something like Grab for Tour Guides, but we are more than just drivers. Currently, we have 1700+ driver guides on board with us and our booking confirmation is 12x faster than any OTA in the market.
You mentioned TourPlus, works on a model where you have a fleet of over 1700+ driver-guides on board with you. Can you explain how have you drawn this network and how is it different from a traditional Grab model where a customer can avail similar services.
We partnered with MDEC on eRezeki to help local people and train them how to use our digital platform and app to get jobs. Beside, drivers also refer to their colleague and friends by word of mouth.
Grab is an on-demand services provided to customer, mean customer and driver required to turn on their app at the same time to book a driver or received a job. For Tourplus, we allow customers to book in advance for days or months. Another different is Grab driver job is a point to point transfer, for Tourplus, we are providing services as charter car, day tour or multiple days tour that guide will stick with 1 customer for the entire journey.
Many startups in the travel space, lure consumers by offering deep discounts – That's not an area on which TourPlus focusses. What segment of the customers you're targeting.
We are targeting last minutes customers, who have already arrived at the hotel and want to find something to do for rest of the day, hence we partnered with the hotel which allows hotel guest to book our services last minutes. Once customer booked our system will confirm the guide within 2 hours to the customer, mean customer can book on the morning 9 am and guide will be pickup customer at 11 am, this is the speed that no OTA or traditional agency can promise.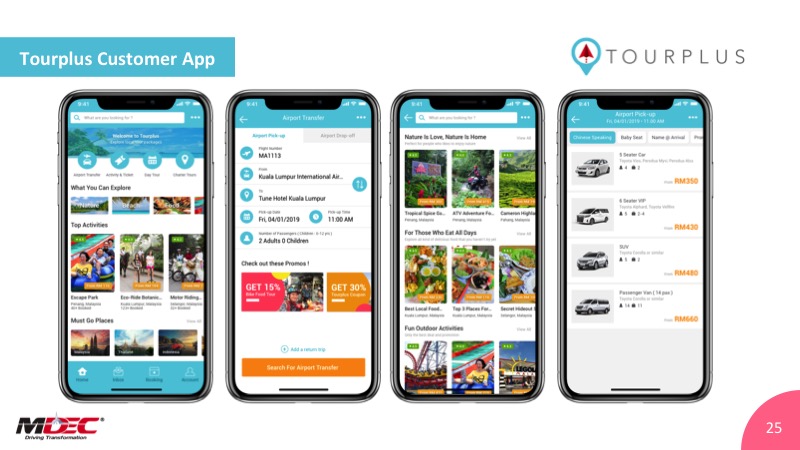 You mentioned Indonesia, Australia, Europe among some top markets. Despite having an English only version how do customers discover you?
We target customers from those countries who have a specific interest in our services, normally customers discover us from Google search keywords.
During the course of your startup's journey, you seem to have seen it all. You raised funds, scaled up the operations and are now working on a lean model where the focus is on revenues and bottom-lines. Thoughts on that?
A lot of startup founders only think the grand vision of being an entrepreneur is like  Mark Zuckerberg, Elon Musk and others who got famous and rich when their startups get funded and IPO or exits. In reality, startup is a business which in the long run is needed to self-sustain. Of course, getting funded or IPO is the capital strategy for a startup and that is why it is fun and challenging for entrepreneur, but bottom-line is if your startup is not generating revenue or has potential to scale to global level, no investor is willing to invest into your startup.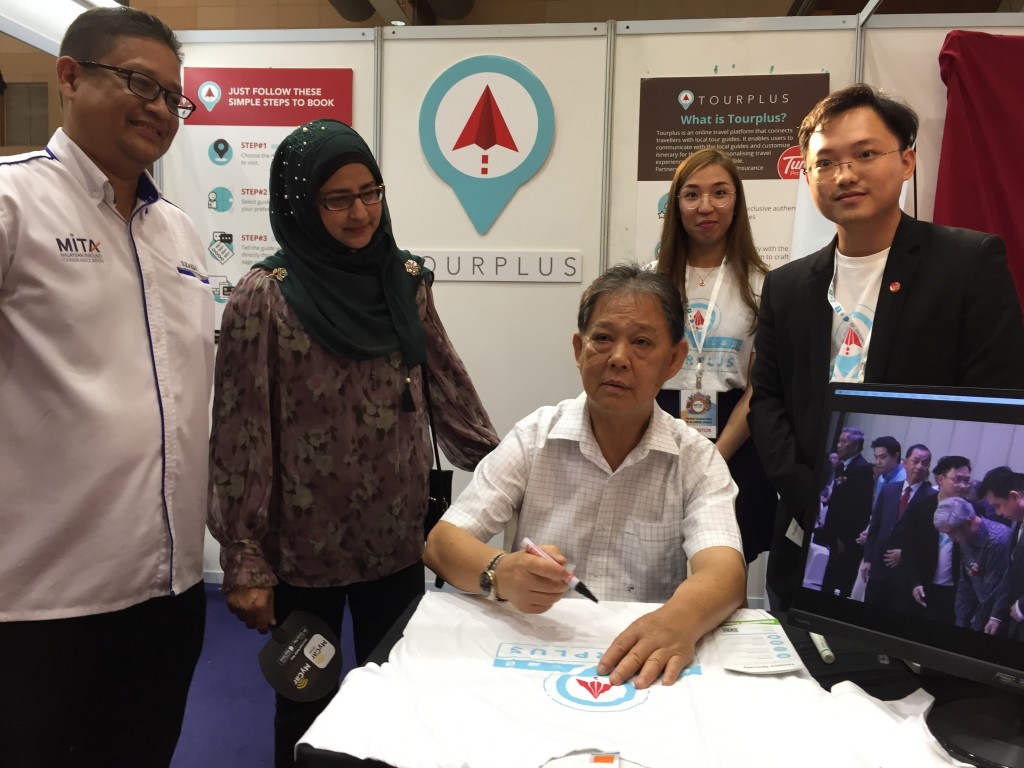 Which travel startups in the region attract you?
Traveloka, Klook, KKday, OYO
What's your take on the venture investment trends in Malaysia?
VC investment in Malaysia is relatively harder than other countries like Singapore, China, US etc. Malaysia Investors are looking on more tangible investment like property, F&B, which have solid assets. Investment in Tech Startups in Malaysia is usually funded by VCs from abroad, although we have agencies like MDEC, Cradle and other VC fund in the region, to get fund from them is not as easy as in China or US.
What you are plans for the remaining half of 2019 and 2020? 
Getting our revenue from currently RM100k monthly to RM200k monthly, raising fund from the right investors who can provide resources to us.
The government has announced next year as Visit Malaysia 2020 which is a landmark initiative. How do you think travel startups can leverage the trend?
Gov. initiative on Visit Malaysia 2020 is a very good opportunity for travel startups to get ready, especially OTA. By 2020, more and more travelers will come in as free independent travelers and our current digital tourism infrastructure still has room to enhance and local startup can help to solve this problem.