It can be hard for travellers on the go to send or receive money and compare rates across various money transfer providers in cases of emergency where they may require more funds in an e-wallet or need to send money back home. Send4x (send4x.com) helps facilitate this process by being a one-stop platform for comparing the various remittance providers in the space and providing a detailed breakdown of the costs involved, speed and method of transfer. Reducing the costs of remittance is also a global sustainability concern for the United Nations, and they've identified the main culprit as the lack of price transparency in the region. With all the new fintech offerings available these days, there may be more cost-effective methods than sending and receiving money from traditional providers such as the banks or currency exchanges. Send4x intends to feature both the traditional money transfer providers alongside the new alternative providers like digital, blockchain and crypto remittance for a cost comparison so travellers can get the best deal.
About Chris
Chris Vanden Berghe is the CEO and Founder of 4xLabs. He has accrued more than fourteen years of experience at large technology corporations. He has worked in various business management roles in financial technology for a decade. As an intrapreneur, he successfully launched two new businesses in the interbank foreign exchange market in Asia-Pacific. In addition to his experience in product management and business strategy, he is also knowledgeable with regards to regional sales management, customer relationship management, and strategic partnership management. Prior to 4xLabs, Chris was the Director of Product Management of DataSpark in Singapore. Between 2014 and 2015, he was responsible for defining product strategy and putting together the product management team. From 2012 to 2014, he was the VP and Product Manager at Markit, also in Singapore, managing both business and technical areas. Other companies for which he has worked include Thomson Reuters and IBM Research. He is very familiar with the business atmosphere in Asia, having worked in a number of countries throughout the region. Chris earned his Ph.D. in Computer Science at the University of Leuven in Belgium and an Executive MBA at Columbia Business School in New York.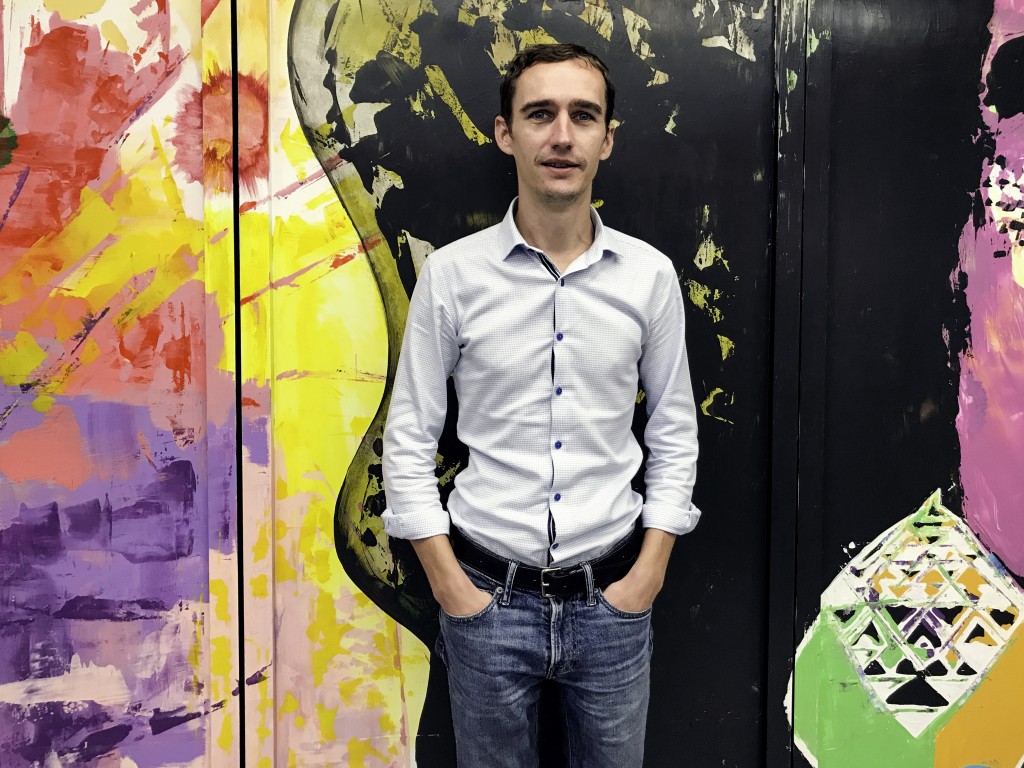 Send4x is targeted at travellers, overseas students, expats and NRIs, as well as anyone who might want to send and receive money, especially in Asia. The company has raised funding from Dymon Asia Ventures as well as OSK Ventures International. With a headcount of 20 employees, the company's headquarters are in Singapore and runs a tech hub in Vietnam, having employees in Malaysia, Hong Kong, Indonesia and the Philippines.
4xLabs is a Singapore-based fintech that is driving the digital transformation of the money services industry to bring about greater financial inclusion for the underbanked globally. Established in 2011, 4xLabs has built a global network of connected currency exchanges, money transfer operators, financial technology firms and financial institutions by pioneering innovative industry solutions. These include Send4x, Get4x and Biz4x. Send4x is a price discovery platform that helps travellers and migrants find the best money transfer rates to send money to more than 9000 corridors from 45 sending countries and has a key focus in Asia. Get4x is a price discovery platform that connects travellers with currency exchanges so they can source for the best cash exchange rates in cities around the world. It was the first such platform of its kind when it was launched in 2012 and has a global community of more than 250,000 registered users. Biz4x is an enterprise-level platform that helps businesses be efficient, stay compliant and remain relevant in an increasingly competitive global landscape with greater regulatory scrutiny. The modular and extensible system provides access to core operational services such as business management, wholesale trading, digital storefronts, live market data and compliance. These services are also available through APIs and Biz4x is used by businesses in more than 35 different countries.