Xi'an Silk Road International Tourism Expo 2016 (XSRITE) kicked off with a grand opening ceremony on 26 August 2016. The three-day tourism exhibition will be held at Qujiang International Convention and Exhibition Centre, Xi'an from 26 to 28 August 2016.
Among the audience were Vice Governor of Shaanxi Province Wang Lixia, Secretary of State for Tourism and Deputy Minister Pak Sokhom, Deputy Director of China National Tourism Administration Du Jiang, Chairman of Sri Lanka Tourism Promotion Bureau Paddy Withana, Director of Mauritanie National Office of Tourism Mohamed Mahmoud, Assistant Deputy Director of the Ministry of Tourism, Republic of Indonesia Adila Chaerman. The Opening Ceremony took place on the stage and each country where the exhibitors originated were represented by the flags lining both sides of the stage.
"In five years, the countries along the "One belt, one road" can look forward to hosting 150 million Chinese tourists with a total spending of 200 billion US Dollars. We are also confident that China will receive 850 billion tourists from countries along the Silk Road Economic Belt and the Maritime Silk Road, spending 110 billion US Dollars in China," said Du Jiang in his address to the audience.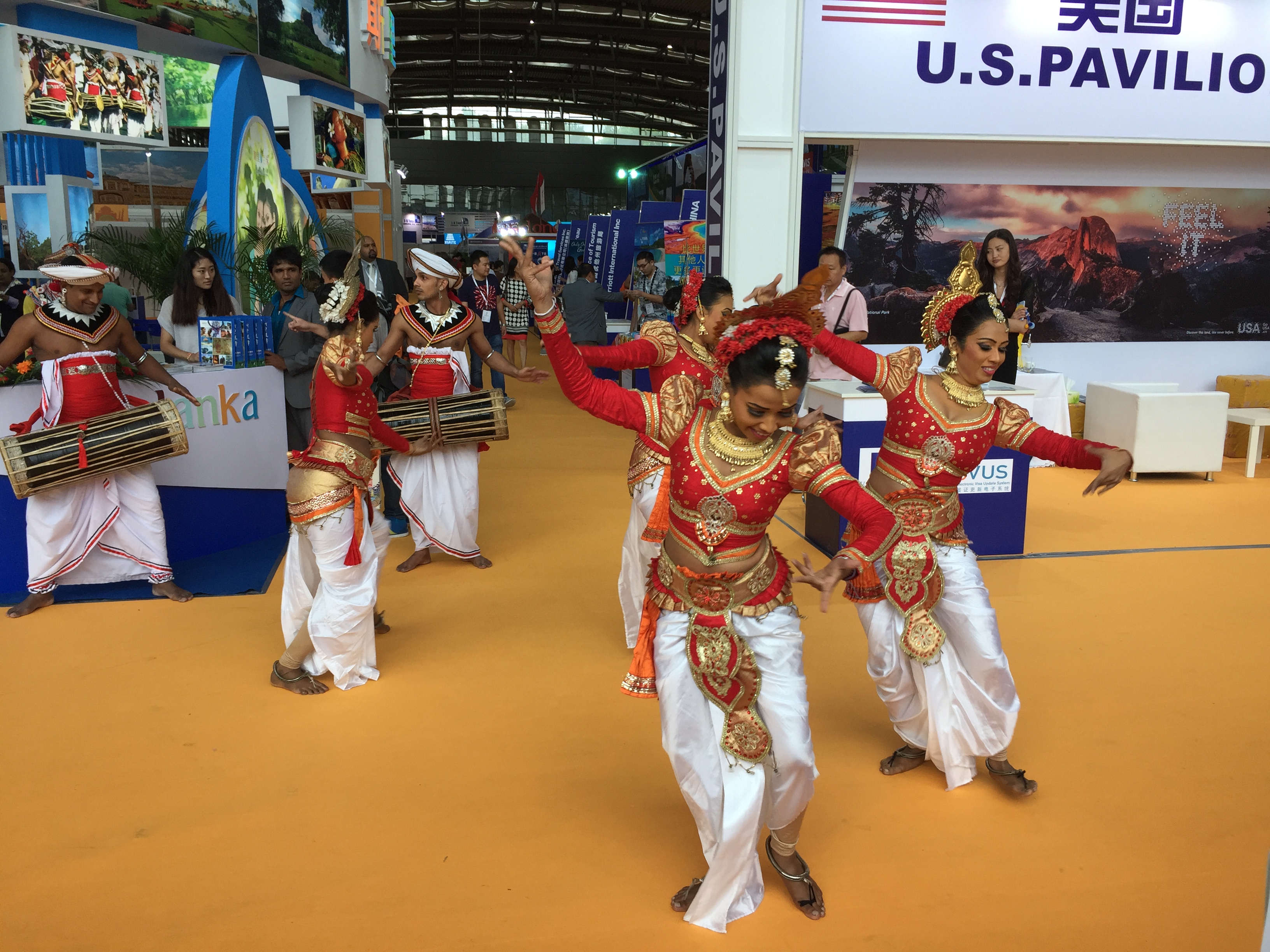 Wang Lixia welcomed expressed her gratitude to the China National Tourism Administration for its support in the "One belt, One road" initiative.
In total, more than 600 exhibitors and 400 hosted buyers from 42 countries and 26 local provinces took part in the exhibition. The organisers also expect 4,000 trade visitors and 50,000 public visitors to liven up the exhibition.