Opened in 1981, Changi Airport is the 7th busiest international airport of the world. It serves around 100 airlines flying to about 320 cities via 80 countries and territories globally. Often termed as the Best Airport in the World, Changi Airport has received multiple awards supporting the statement. The airport offers hassle free experience and wide range of entertainment options for the travellers and keeps innovating to further enhance the travellers' experience.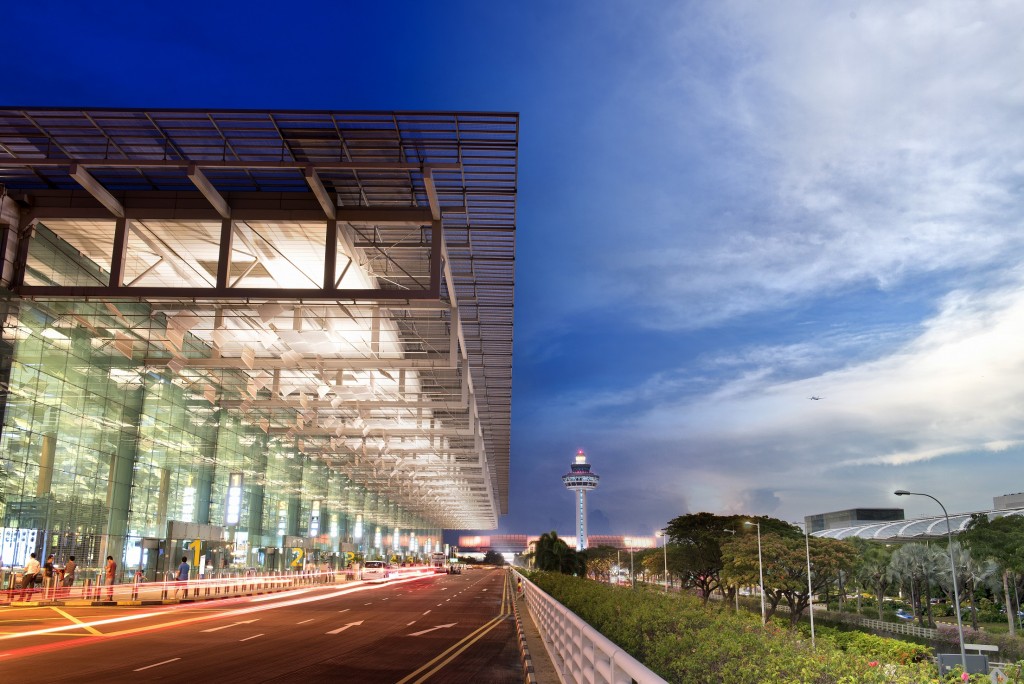 We spoke with Mr. Ivan Tan, Senior Vice President, Corporate & Marketing Communications for Changi Airport Group to learn more about the factors driving the airport's growth and the group's future plans. Here is an excerpt from the conversation:
You are witnessing a stupendous growth compared to last year. In a year that marks SG50 celebrations, what's the biggest attributer of this growth?
Changi Airport handled 45.5 million passenger movements in the first ten months of 2015, a 2% increase from the same period last year. During the year, travel demand was affected by market-specific as well as environmental factors like the haze situation in Southeast Asia. In addition, the weakening of regional currencies, such as Indonesia, Malaysia and Australia, against the Singapore Dollar has made travel to Singapore more expensive for a number of our key source markets.
But despite the challenges, we continued to make good progress with our efforts to woo new airlines, increase flights and grow Changi's connectivity. During the year, a slate of new airlines joined the Changi network, such as Air New Zealand, Batik Air, Thai Lion Air and Myanmar National Airlines. At the same time, many existing airlines have been adding new flights to both current and new destinations. We have seen Singapore-based airlines like Singapore Airlines, SilkAir, Tigerair and Scoot adding new flights, including to India. For instance, Tigerair has commenced its new service to Lucknow in December, and Singapore Airlines increased services to Mumbai. Other airlines, including ANA, EVA Air, Garuda Indonesia, Malindo Air, Qantas, Qatar Airways and Xiamen Airlines, have also added flights to Changi.
After a period of negative growth, the Thailand market has bounced back strongly, continuing to show healthy growth. Meanwhile, markets such as China and Vietnam have also continued to perform well due to their strong travel fundamentals. If economic and market conditions remain stable, we are optimistic that Changi Airport will continue to register positive passenger traffic growth for this year.
You have digital initiatives such as photo-booths to capture a traveller's experience of airport's services. How are these assisting in a better airport altogether?
At Changi, we do not just think about how we can meet our passengers' needs, but our philosophy is to go one step further to delight them, by making the airport experience engaging and memorable. With the advent of social media and mobile connectivity, sharing travel photos has become almost a must-do for every leisure traveller. Our Social Tree at Terminal 1 was introduced as a fun way of letting our passengers capture their moments at Changi, for the dual purpose of sharing on social media, as well as storing this image on the interactive installation. The Social Tree acts as a time capsule from which passengers can retrieve their images taken at Changi, even years later when they revisit. This is just one example of the many facilities we have at Changi to give our passengers an enjoyable time, which include our themed gardens, movie theatres and swimming pool. We also organise activities for passengers and visitors to enjoy, such as this year's Star Wars themed year-end festive celebrations that are ongoing right now. Together, these serve to make Changi Airport the magical start to one's holiday, rather than an inconsequential stop in their travel journey.
You also run periodic campaigns such as the '#UnlockCelebrations this Diwali with Birds In Flight' to engage with the Indian diaspora/visitors from India. What's the purpose behind these campaigns?
With India being one of the key markets for Changi Airport, we see a growing increase in India passenger traffic for both the Singapore market and also positioning Changi Airport as a regional air hub. The campaign – #UnlockCelebrations is targeted at both young and family travellers. The campaign offers an opportunity to travel during the festive Diwali season and uses the occasion to bring friends and families together. Also, in capturing the insight on Indian travellers desiring a fly-cruise vacation, the campaign also offers various fly-cruise packages through partnering with a renowned cruise operator – Royal Caribbean International.
On the digital front, Changi Airport has been leading with its mobile applications, state-of-art website including variants to welcome visitors from countries such as India. What's the overall role they are playing in enhancing passenger experience?
India is a fast adopter in technology and we see a lot of online activities pertaining to travel bookings, reviews and forums. Being proficient on social networks as well, there is strong media consumption among the top-tier India cities and we see Indian travellers taking to the Internet when it comes to travel intent. By deploying our messaging, contests and bookings on our geo-targeted Changi Airport website, we have witnessed a strong take-up in terms of contest participation, social engagement as well as booking conversions.
As we step into 2016, what are your thoughts and ideas on an airport experience of the future?
As travellers get increasingly sophisticated, the bar for the perfect airport experience gets higher. At Changi, we are cognisant of the need to continually refresh and reinvent what we offer, in order to retain our attractiveness as an air hub. To this end, we have a number exciting projects in the pipeline, which will take the airport experience at Changi to the next level when they are completed before the end of this decade.
Jewel Changi Airport, one of our key projects that are currently underway, will significantly enhance Changi's appeal as a destination. Sited at the heart of the airport in front of Terminal 1, Jewel is a world-class lifestyle complex that will offer a wide range of leisure attractions, attractive retail offerings, as well as travel-related facilities for airport passengers. These include a huge five-storey garden, housing one of Singapore's largest indoor collections of plants in Singapore and a breathtaking 40-metre high central waterfall, complete with play and dining facilities integrated within the idyllic surroundings. Designed by renowned architect Moshe Safdie, Jewel's stunning dome-shaped glass façade is envisaged to become an iconic landmark in the airport landscape.
This iconic project will add to Changi an exciting tourist destination, providing our passengers with a myriad of refreshing experiences that they never imagined would be possible in an airport.
There is always something new going on at Changi Airport. You can learn more at changiairport.com. For campaigns and deals specific to Indian travellers, head to in.changiairport.com.