Google has got new ad options, Facebook is exploring new formats, dog filters and Instagram stories are taking over the world and all these changes are of-course having an impact on how travel brands promote themselves. That isn't all. Big brands and young startups are giving themselves a boost riding on a wave of creativity and by exploring exploring new platforms to reach their audience. Goes without saying that it is harder than ever to make the voice of your brand heard by the right people.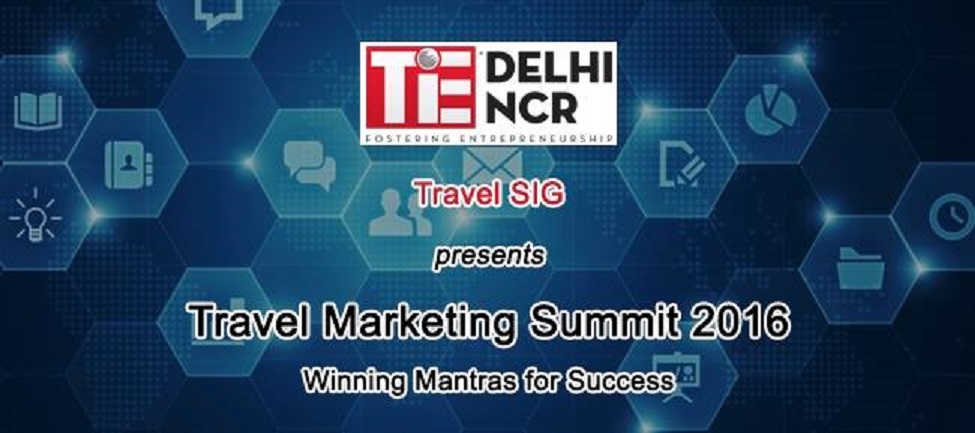 To share ideas and synchronise with the learnings of experts from this space, TiE Delhi is hosting 'Travel Marketing Summit 2016'. The event will help brands decode the marketing mystery to harness the full potential of digital marketing. While the list of discussion pointers is extensive, here are some of key topics that will be discussed:
State of the Indian Digital Consumer– How the modern tech savvy buyer is looking for and consuming products and services
Content marketing– Storytelling can work wonders if done right. Experts share their working formula.
User generated content– Travel brands can get huge volumes of user generated content and some brands are making good use of it. Some inspiration on how you can do the same for your brand.
Welcoming more millennials– Millennials are travelling more than ever now and everyone is trying to sell to them. Know how you can lead the race.
It will be a full day event on Friday, September 30, 2016 hosted at WelcomHotel Sheraton, Saket, New Delhi. Along with the above-mentioned discussions, there is lot more to look forward to. Of course the event will also give you the opportunity to network with the leading names in this space and explore potential associations. You can sign up by following the registration link below. Use the discount code 'travHQ' to get additional discount on the registration cost.