StartupKnockdown+ Hyderabad has commenced in association with Travel and Trade Fair, Hyderabad and again we are bringing the industry professionals for far-sighted insights on various areas which are essential to know for start-ups such as investments, pitching and other know-hows of marketing. Hyderabad session is packed with leading business voices who have strained every nerve by contributing in the travel sector. This time, start-ups have an opportunity of interacting with our partners Hyderabad Angels, Indian Angel Network and leading accelerator t-hub, which would provide a boost to their growth trajectory.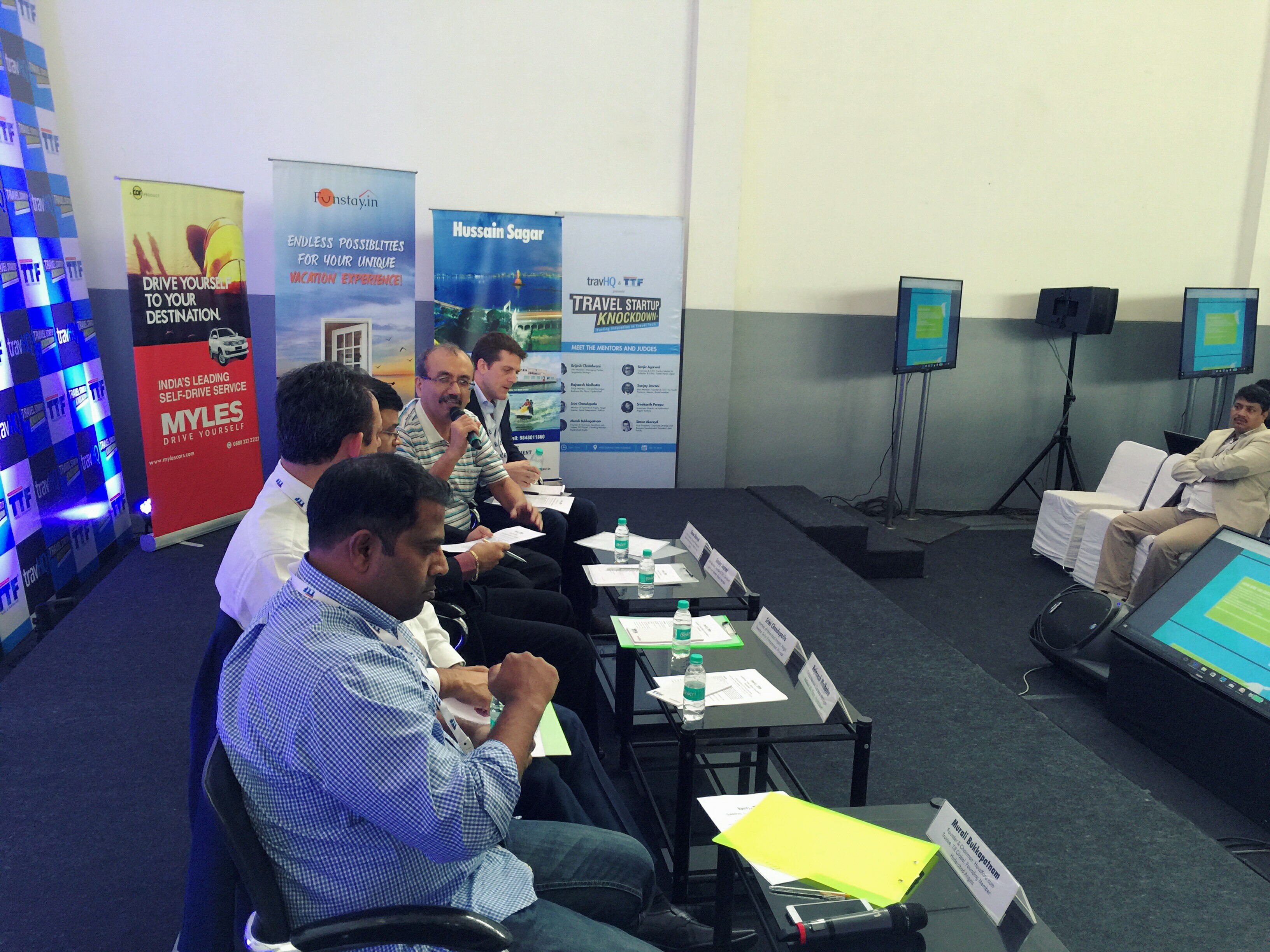 The day would open with hacks shared by Tanu Arora, Brand Manager, TravHQ on how start-ups could score that perfect media coverage. She would collectively some up the relevant steps that should be taken by the start-ups so that the content is deliverable and generates traction with an overview of the travel media ecosystem and having a right approach to the right people.
Along with media hacks, an interactive session by Sreekanth Perepu, Investment Director at Hyderabad Angels would majorly focus on how the investors evaluate a travel start-up's scalability and their expectations from the same. They are a group of seasoned angel investors who are keen to invest in early stage travel companies to create tangible as well as intangible value.
This time winner of the pitching competition would be backed by Amadeus Next and t-hub. Indian Angel Network will invite selected start-ups for the "Exclusive Pitch" session with IAN team as a part of Incubating/Fundraising process. Also, Hyderabad Angels & Indian Angel Network will be hosting  one-on-one mentor session to share insights with the start-ups.
The whole idea of bringing this college of professionals under one roof is to boost the travel and hospitality ecosystem which is expanding at a faster pace than ever before. StartupKnockdown+ is working like a catapult for these budding start-ups.