After witnessing strong participation in the past events, UBM India is all set to host SATTE 2016 at Pragati Maidan, New Delhi from 29th January to 31st January next year. SATTE gets strong interest from industry players ranging from destinations to tourism providers and everything in between and this year it is going to grow even bigger.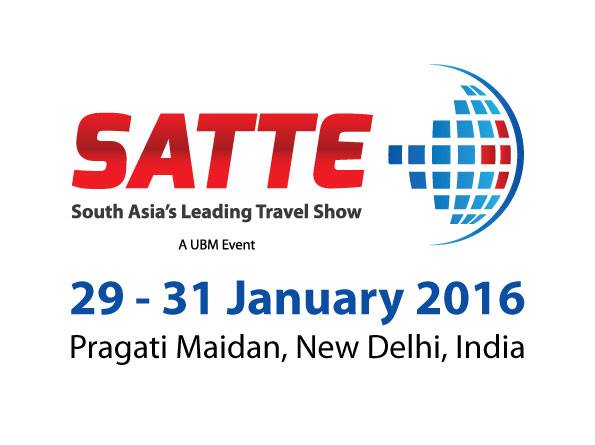 The exhibitors that have participated in previous iterations of the event include various international tourism boards like Hong Kong, South Korea and New Zealand. Various Indian tourism boards like Himachal Pradesh. Madhya Pradesh and Jharkhand will be exhibiting as well. Some exhibitors like Changi Airport and Malaysia Tourism Board have decided to increase their stall space after the response in previous editions of SATTE. The new players of SATTE 2016 (23rd edition) will be Kazakhstan, Georgia, Czech Republic and Indian states of Uttar Pradesh, Tamil Nadu, Andaman & Nicobar and Telangana. This year we will witness stronger participation from international brands as they try to capitalise on the fast growing tourism market of India.
Last year, SATTE 2015 showed an exponential growth in the number of participants of the event. There was an increase of over 15% in terms of the show area and 50% increase in business visitors/business meeting requests. There were 650 participants from over 35 countries and 26 Indian states making it a huge success. The total number of travel trade attendees was 16,234 that included pre-registered and hosted Indian and international buyers. Apart from the conventional travel businesses, we will see increased participation from the new innovative startups that are coming up in the travel industry.
SATTE 2016 will be a good platform for businesses to exhibit their area of expertise, expand their network and find potential business partners. This event will prove productive for the attendees as it'll be an opportunity for them to learn more about the travel industry and gain new insights on the same. There will be multiple conferences and discussions on the latest trends in the industry to help the brands and marketers in planning the way ahead.
SATTE team is actively promoting the event on social media platforms like Facebook and Twitter. India is growing to be one of the fastest travel and tourism economies of the world and SATTE is attempting to help the travel industry of India achieve that.
We are proud to announce that TravHQ is a media partner for the event. We will be bringing you all the interesting stories and updates from SATTE 2016.
If you are interested in exhibiting at SATTE 2016, you can register here.