Travel is competitive. The number of travellers has grown significantly and proportionally has grown the number of resources available for them to better plan and experience their travel. Often, to cater to these travellers, interesting products come up. However, with so many brands, big and small, competing to reach the right set of travellers, it is often a steep climb for most.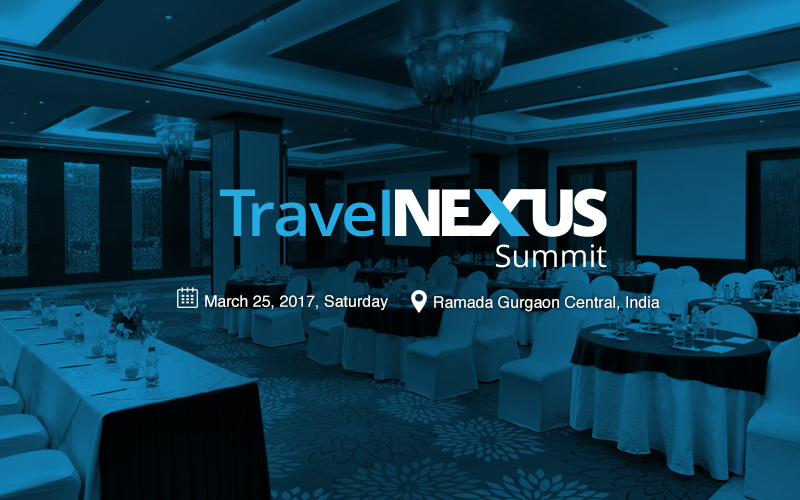 Even with so many options available to the modern traveller and plethora of Facebook pages, there are always some brands that stand out. The ones which we can instantly connect with. Then there are bloggers who pluck the right strings with their stories. The ones who have an army of loyal followers eagerly waiting to read about the next adventure, not just to learn something new but to feel like a part with the stories. What is it that puts these people and brands where they are? What are they doing differently that you should take inspiration from?
We will try to find the answers to these questions and many others at our upcoming event TravelNEXUS. The TravelNEXUS summit will bring the best marketers, tourism boards, travel professionals and content creators from across the country together under one roof. The objective is to help them learn from the best in business and provide a platform to explore new synergies to grow together.
We have an array of discussions and keynotes lined up where domain experts will join us to share their learnings and insights. The day will start with panel discussions on travel blogging and how it is evolving globally. This will be followed by workshop that will put light on the best practices for destinations brands to leverage influencer marketing to their advantage and then for travel startups to get the word out in their early days.
Following the discussions, there will be keynote on how travel and hospitality companies can tailor well for the millions looking at Google to plan their trips. A keynote that will offer insights on unlocking the maximum potential of social channels will follow. We are also offering brands and destination marketers to use the event as an opportunity to showcase their work to masses. If your creative experiments with your brand can serve as inspiration for others, you should sign up here.
The event is supported by hospitality partner Ramada Gurgaon Central and travel partner Plush Escapes. Plush Escapes is a platform for travellers to go off the beaten path to discover unique experiences and getaways. Leading social media portal Social Samosa will also bring its expertise to the event.
The event was originally scheduled to be held on March 25, 2017 at Ramada Gurgaon Central however, we have to reschedule due to some unavoidable circumstances. New event date will be communicated soon. You can register yourself for the event here. Feel free to reach out to us through our social channels or write to tanu.arora@travhq.com for any queries you may have.
Update March 17, 2017- Event date to be rescheduled.