"What sort of a person names his motorcycle?" is a question I have faced on at least a dozen occasions. "Someone who considers it to be more than just a tool to go from A to B" is the answer and that is exactly the case with two Enfields, Theia and Laetitia. With Deepak and Vineet, they have travelled to more places than most of us have on our bucket list. And during one of those adventures, the duo (no, not the motorcycles) realised that something should be done to help the others like them.
Deepak and Vineet have been going places on their motorcycles for over 15 years and have together covered around half a million kilometres. Deepak tells that for almost all of these journeys, they were mostly relying on whatever they could learn from their friends. However, he is quick to mention that while it 'sort of' worked, the information was half baked at best. Partly because opinions are subjective and partly because it will only be true till when the friend travelled to the region last time.
This inspired them to build a platform to help others road travellers like themselves and ScoutMyTrip entered the picture. A trip planning startup focused at people who like to take the road. Deepak shares that at first they started building something for riding clubs and for the bikers to interact which evolved and shaped up into a roadtrip planner while retaining the strong community element. The reason for widening the focus was because they realised that even outside the biker communities, there is a huge market of users who are taking their vehicles on trips more than ever before. Even the people who are taking flights and trains are opting to get vehicles at their destination to explore easily.
Along with the love for motorcycling, the two founders also carry leadership experiences in various roles. Deepak Ananth, the CEO has been associated with organizations like Tata Communications and Verifone Limited in marketing as well as leadership roles. Vineet Rajan, the CMO at ScoutMyTrip is a marketer with rich content marketing background. He started Indiblogger back in 2007 to mobilise the blogosphere. The duo also actively engages in charity work leading as a part of various motorcycle clubs.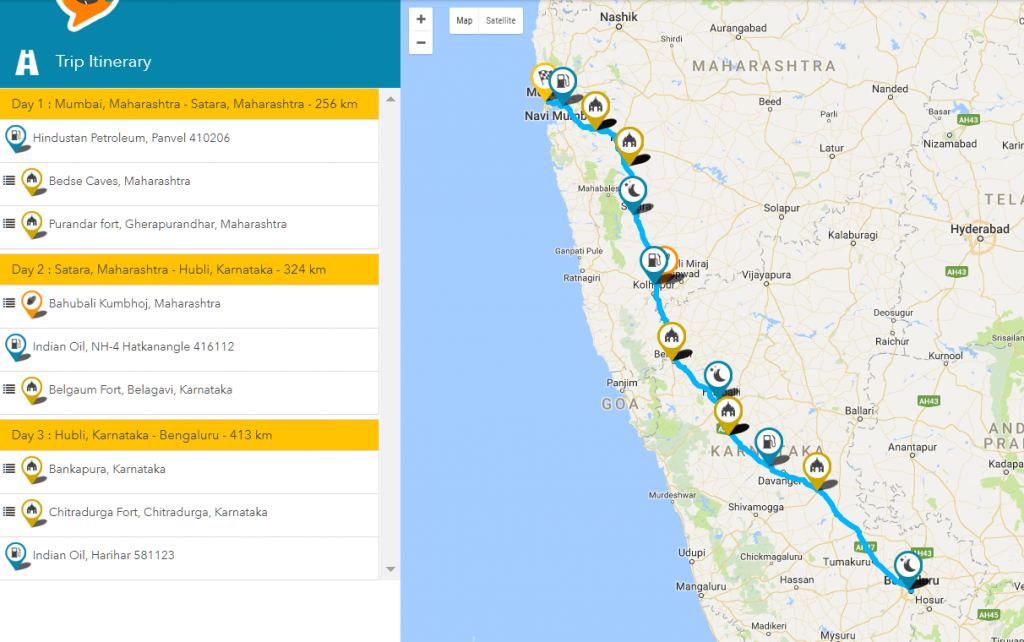 For planning a trip, ScoutMyTrip starts building upon our usual tendency to look up the route on Google Maps. The platform uses a map to visualise the journey but with a wide array of tools to put together a plan. The process is split into five simple steps so that one is not overwhelmed dealing with everything at once. Through these steps, you can select your route, duration of stay, add overnight halts, add petrol pumps, add attractions to visit and the options are tailored depending on your budget and whether you are travelling solo, with friends or with family. The content available on the platform comes from their own sources as well as from the users. The crowdsourced additions are cross checked on multiple levels to ensure reliability.
At this point, close to two third of the ScoutMyTrip users are using desktop browsers to thoroughly plan their trips anywhere between 2 to 15 days in advance. The product is still in beta stage and Deepak claims that what we see right now is only a fraction of what they are building. Among the major additions, first would be an improved picturesque discovery feature of nearby attractions. The second one would be to extend the usability of the platform beyond just planning and booking to include an array of activities across the country.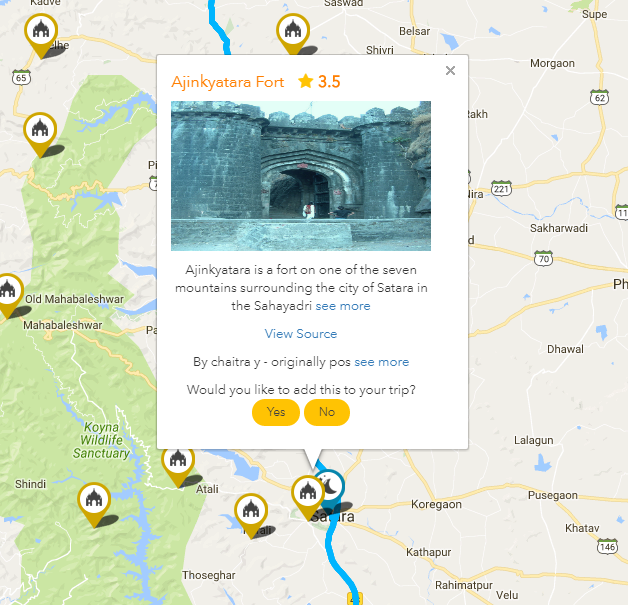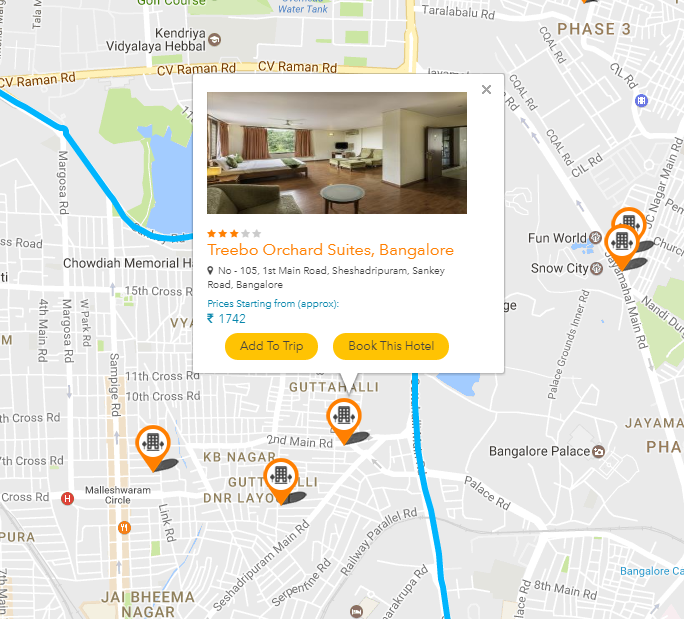 Apart from these additions, they are working on fine tuning the elements already present on the product. The information about petrol pumps will get more detailed to include different prices across regions, available payment options, availability of premium fuel and timings. This, coupled with the information about restaurants along the route and user's vehicle range, will be used to suggest suitable stops at the right times. Along with this, the mascot of ScoutMyTrip 'Roadmatix' – a siberian husky who loves to travel (and chase his tail), will often be seen around the website and will assume bigger roles to help people plan over chat.
Of course ScoutMyTrip isn't the only player looking at this space but the number is very small right now. On top of that, the market is huge and there are strong differentiators between these players to give each one of them plenty of headroom to grow.
The platform can be accessed through its desktop and mobile websites at this point. However, the team is working on rolling out an app soon. According to Deepak, the desktop version will still continue to hold its relevance for people who plan in advance and the app will be added to serve as an extension to it.
You can find more details at ScoutMyTrip.com and shoot your feedback at @scoutmytrip.