Preparations are underway for the upcoming Pune edition of Startup Knockdown+ and there is quite a lot lined up apart from the pitching competition. The list of finalists who will be presenting their pitches in front of the judge panel is here and we have some interesting products in the list. Here are the startups that will be presenting at Startup Knockdown+ Pune.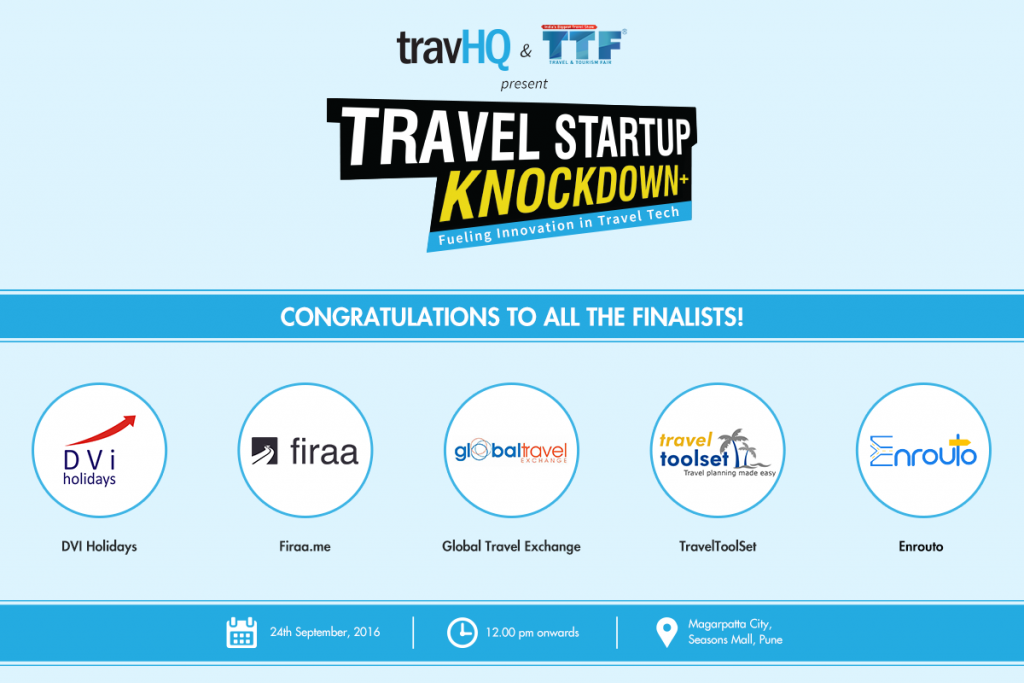 While travelling alone is often exciting and adventurous, it might get boring at times, especially during long journeys. However, judging by how busy our lives have become, there is a very good possibility that your friends might not be available at the same time. Enrouto is a social network app for travellers that connects solo travellers by matching them on the basis of destination and personal preferences.
Despite the growth registered by online travel brands, a significant fraction of the travel market in India is driven by travel agents. C Cube tries to give more flexibility to these travel agents and allow them to offer better value to their clients. It allows the travel agents to create and provide personised itineraries in real time through a simplified interface. These itineraries can include road, rail, air, cruise, hotels, guides, monument tickets and more with negligible time lag.
When we travel, we like to share our experiences with our friends and family. Social media offers a platform to do so but it usually allows for inconsistent, incomplete information to be shared. Blogging is one popular way to share the experiences in detail but is often time consuming on platforms like WordPress. Firaa offers a simplified platform which allows travellers to blog on the go without much effort. This also gives a community of enthusiasts fresh content to consume while also opening up marketing opportunities for brands.
A startup based in Pune TravelToolSet aims at providing the resources for planning a trip to the finest level of detail and then sharing the experiences of the trip with others. It supports the natural process of planning a trip the way anybody would intuitively do it. It allows one to plan a trip and share it with friends. While planning a trip, it also allows for easy discovery of local attractions and also creates a travelogue for each of trips which can be easily connected to one's Picasa album.
Global Travel Exchange is a startup catering to people who prefer to book a package for their trips. It offers options on packages for the travellers so that they can find the best deals, compare, iterate and book seamlessly. The packages are offered by multiple travel agents on the platform who sell their services.
You can find more details on the sessions and register as a visitor here.