To discuss and deliberate on the technological advancements in the field of Travel and Hospitality and to facilitate the communication and exchange of ideas between key industry stakeholders, FICCI will be hosting "Travel & Hospitality Tech Conclave". The event will be hosted on March 18-19, 2016 and will be India's first dedicated event on Travel & Hospitality technology.
This event will bring together global leaders and upstart innovators from the space to come together to secure new business opportunities and network with key industry stakeholders.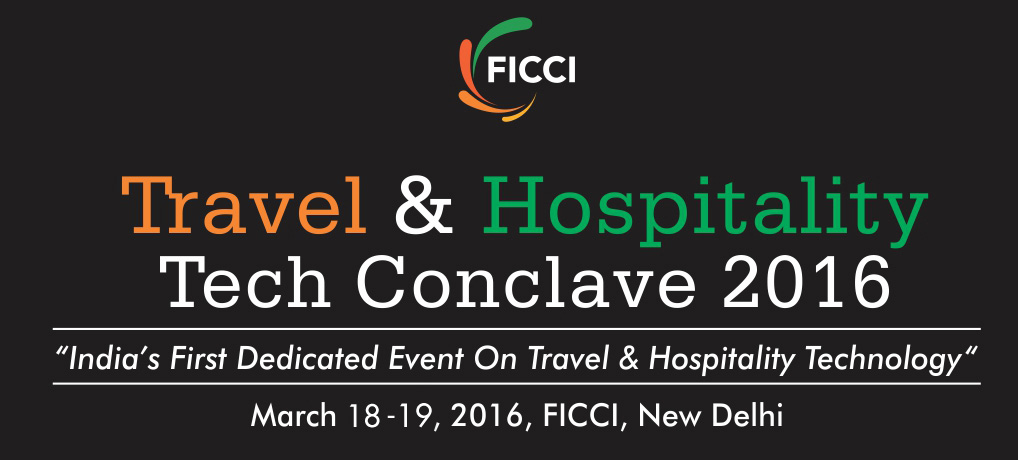 It will feature discussions on the evolution of distribution systems, expectations of the modern tech savvy travellers, evolutions of travel marketplaces, role of technology in hotels of the future and the future of aviation in India. Along with that, industry experts will discuss about the use of content & social media in travel industry, changing scenario of metasearch and evolutions in payment systems.
Last few years have seen a rise in number of startups in travel industry and a large fraction of the business models are dependent on funds to scale up. The event will feature a panel for such startups on how they should approach the investors for funding and what are the expectations of investors while backing a startup.
This event will see participation from prominent speakers like Anil Parashar, President & CEO , Interglobe Technology Quotient, Prashant Aroor, CEO & MD, Mango Hotels, Samyukth Sridharan, President & COO, Cleartrip, Sesh Seshadri, Director, Lonely Planet India, Michael Lyngdoh, Co Founder , Tripoto, Alok Bajpai, Co-Founder & CEO , IXIGO, Chetan Kapoor, Research Analyst, Asia Pacific, Phocuswright, Hari Nair, Founder & CEO, HolidayIQ and many more prominent personalities from India's travel industry. The experts will discuss on different topics to give the visitors actionable insights.
We are proud to be the associate partners for this event. We will be hosting the second Startup Knockdown as a part of this event which will invite promising travel startups to pitch their ideas in front of the who's who of the India's travel industry. The winning startup will get to be a part of Amadeus Next, an initiative by Amadeus to support the travel tech startups in the region. Along with this, the startups will get wide media recognition, networking opportunities and potential investor access. You can find more details about Startup Knockdown here.
To find the complete event schedule or to register as a visitor, head to ficci-thtc.com