Asia is definitely set to take the travel industry by the horns. Tourist spending in the Asia-Pacific region is on a rising spree and continues to outgrow other regions in the world. In 2017, Asia-Pacific recorded a six percent growth, with 324 million international tourist arrivals. The growth is also expected to continue in 2018 at a rate of five to six percent.
Driven by a robust economic upswing and increased demand, many startups in the region are also making waves in the travel industry. With tech-driven differentiation, these startups, both big and small, are leveraging the boom in many different ways. Here is our top pick of some of the coolest startups.
1. Hotelogix, India

Many hotel groups in India run server-based management systems at their properties and lack centralized control at the corporate level. But not Hotelogix. With a mission to revamp the way the hospitality industry uses technology, Hotelogix aims at assisting hoteliers conquer the ever-changing hospitality landscape. What sets it apart from other PMS systems is the seamless flow of data. Cloud enables collecting data from multiple sources in real-time, giving you the ability to analyse this data in the moment. Recently, Hotelogix was recognized as a 'FrontRunner' in the hotel management category for enterprise vendors by Software Advice, powered by Gartner methodology.
2. RedDoorz, Indonesia

Launched in 2015, RedDoorz is a network of budget branded lodging, with more than 500 properties primarily in Indonesia, and also in Singapore and the Philippines. This year, it closed $11 million in new funding to expand its network of budget hotels and guest houses throughout the Southeast Asian region. As it stands in Indonesia, where RedDoorz has been the longest and where it has most of its properties — it claims to offer 3,000 rooms across 16 cities — the vast majority of customers are local and using the company's Android app, rather than the tourist crowd. Some booking platforms are trying to creatively improvise their services by innovating around evolving customer needs, such as speed of booking, that RedDoorz particularly focuses on. The RedDoorz website is optimised to ensure that the booking form is displayed prominently on the landing page, which keeps guests focused on completing their booking.
3. Travelog, Malaysia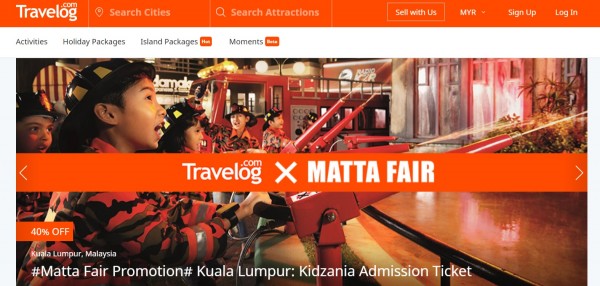 Built to be a one-stop shop for travellers in Malaysia and abroad, Travelog aims to make the process of researching and planning for itineraries easier for every traveller type.
Through the startup's website, users are not only able to scan through an extensive list of travel activities, tour packages, and accommodations, but also avail weekly flash sales of up to 70 percent off booking prices. To make things even easier, users are not charged anything for the use of Travelog's services. Within just one platform, travellers have access to a well-curated showcase of the startup's hand-picked travel experiences.
4. GOeureka, Singapore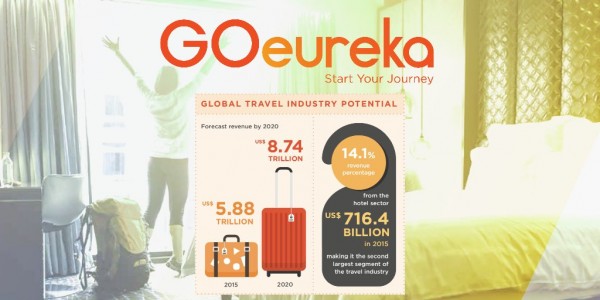 Blockchain is emerging as a strong technology tool that is all set to change the status quo of the travel industry. Banking on its subsequent adoption and tremendous growth potential, Singapore-based GOeureka is planning to launch their online hotel booking platform at the end of 2018, which will be utilising blockchain technology to deliver an industry-first solution that will disrupt the current OTA business model. This next-gen solution that will shape the future of online booking, will be built on top of the Ethereum platform, an open software platform based on blockchain technology that enables developers to build and deploy decentralized applications. GOeureka will challenge the status quo by removing hefty OTA commissions paid by hotels.
5. Concierge.io, Vietnam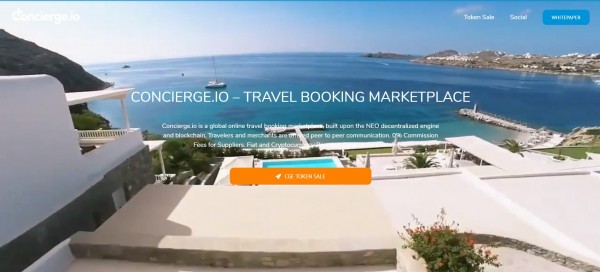 Concierge.io, with its decentralized travel booking marketplace that utilizes the NEO blockchain, reduces third party interaction, whilst pledging a transparent operational process. The platform connects consumers directly with vendors to discuss their deals with no fee or commission associated. The Concierge.io marketplace UI (User-Interface) and UE (User-Experience) have been designed to give as much accessibility to both the vendor and consumers. The platform utilizes specific API's to enable speed of transferring listings from other platforms providing maximum efficiency. Traditional payment methods like Visa/Master Card will be an option with top cryptocurrencies also added in due course.