As an avid traveller if you wish to celebrate this Valentine's Day in a special and superly-romantic way, Uber in association with Musafir gives you the perfect surprise. For the first time in India, the two stalwart brands are offering an all-expenses-paid weekend getaway for lovebirds.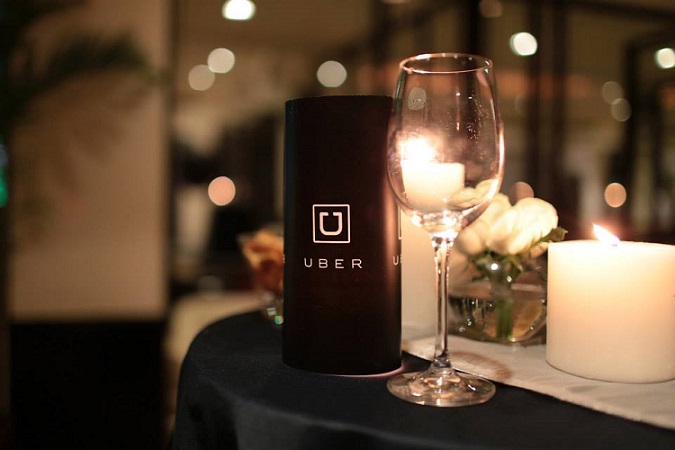 How to win the exclusive travel tickets?
Flip open Uber mobile app between 10 AM and 12 AM tomorrow (12th February, 2016)
Slide over to the MUSAFIR view and simply request
Share Passport and/or Government ID details on the selection
Flights are booked for the same evening
Pack your bags and leave for the destination instantly!
The destinations include Bengaluru, Udaipur, Delhi, Jaipur, Kochi, Chennai, Mumbai, Bhubaneshwar, Nagpur, Bangkok, Colombo, Hong Kong, Mangalore, Coimbatore, Kolkata, Hyderabad, Pune and Ahmedabad. In totality, 82 people can get the chance to win couple tickets as well as free stay for two nights and three days.
According to the article, Uber spokesperson, quoted:
"This is a one-of-a-kind on-demand where we're giving our riders an opportunity to travel to other cities (on the same day) for the Valentine's Day weekend. It's an all-expenses paid trip including hotel stay, free Uber credits etc. Uber is all about giving riders a unique and amazing experience, and we're excited about this on-demand as it takes the Uber experience a few notches up."
To know more about the exclusive offer by Uber-Musafir, watch the interesting video by Uber below:
Elaborating on the offer, Mr. Vijay Kesavan, CEO of Musafir, stated:
"We are extremely excited to announce this association. With Valentine's Day just around the corner, this is the perfect time for the two brands to provide people with something they have never experienced before. A 'tap on the Uber app' can get you a free on-demand holiday fueled by Musafir.com. This is definitely a breakthrough concept in the online travel segment. We are looking forward to more such experiential campaigns with Uber – Holidays with a Twist."
Mr. Sachin Gadoya, Managing Director of the same company, said:
"The online travel segment is extremely dynamic; there are no fixed rules. Everyday there's a new campaign that is breaking the internet. It's all about how effectively you deliver. Our campaign with Uber is focused at experiential holidays, and both teams have worked hard to deliver the promise of unique experiences. It's time to get ready to tap the app and be a Musafir."
Previously, Uber ran many exclusive activities and campaigns to expand its customer base, especially on festive occasions. It had offered everything from red roses to skywriting love messages to matchmaking services to its riders across the world on Valentine's Day. Its offering, this time, is not a thing to be missed!
Also Read: Uber strives for $2.1 billion in funding at $62.5 billion valuation