Two weeks back, KLM introduced a series of weirdly humorous videos. The videos were just made around letting people know that it is in fact an Airline and nothing else. Why, you would ask. Because their recent brand study revealed that many American consumers believed that KLM is a radio station or a milk brand. So the company set off to address that with a dash of humour to drive awareness.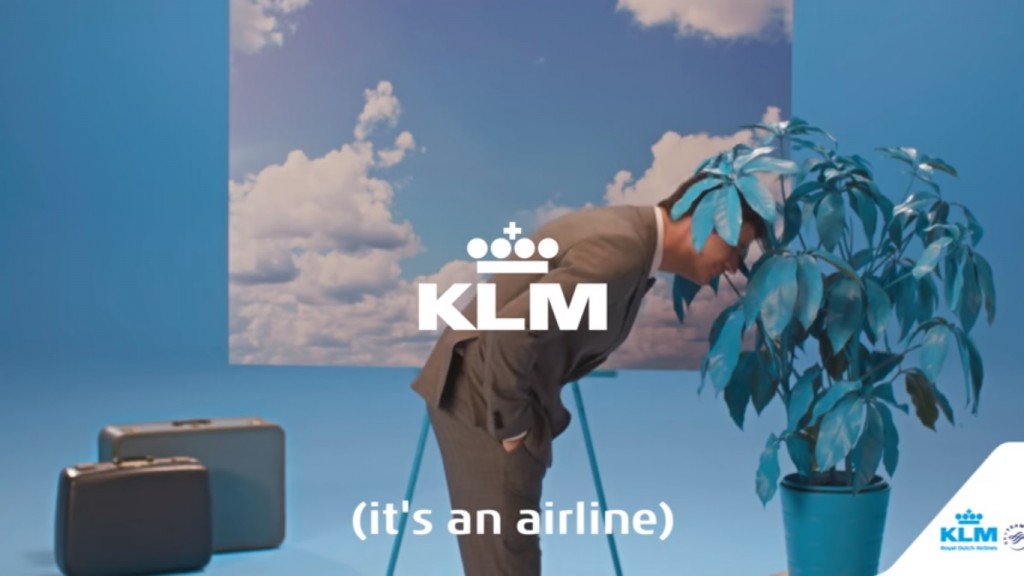 American actor and comedian Ken Marino got onboard to create series of silly and shouty videos in which he zips around a blue set with arms stretched like wings. In another video he describes what appears to be a romantic encounter with a lady while speaking of the flight attendant. The other videos describe airports and passengers in a similar fashion.
The campaign executed with help from creative agency Moustache seems to have clicked very well with the audience. In two weeks, the campaign videos have collectively generated close to 300K views on YouTube alone, certainly should have helped KLM spread the word that they are not a radio channel, and certainly not a milk brand.
While the brand was clearing the air to let its message fly, it also used the opportunity to attract some new fliers through a microsite. It featured simple games meant to educate about KLM and also giving an opportunity to earn loyalty points with frequent flier programs. The microsite attracted close to 8K visitors in a matter of days just in month of August according to estimates by SimilarWeb. It will stay live till the end of November.
You can check out all the video on their YouTube channel.