As African continent has been a home to a growing travel market, the disruptions in the region have not gone unnoticed. The economy is on a rise as far the tourism and travel industry goes. The surprise came this year when the brisk growth was not from the wildlife, among which the biggest attractions are the "Big Five" of lion, buffalo, rhinos, leopard and elephant but from travel linked to the continent's technology start-ups. They are flourishing across Africa which has entered into a new age of innovation, boosting economies and offering a fresh image to international tourists.
While a concentrated effort has been on promoting business trips and app development, these start-ups steal the stage. Take a close look.

This Nigerian start-up was founded in 2012 and it connects more than 14,000 hotels across 21 regions of Nigeria. It secured USD1.2 million in funding last year from Omidyar Network and EchoVC seeking to fuel expansion plans which would cover 90 per cent of Nigerian hotels in next two years.

AwesomeSouthAfrica is a touring app designed for hospitality vendors to connect to the locals and the travelers. Its location based wireframe picks up things to do or simply indulge in sightseeing with its extensive database across the country. Ranging from a wide category of experiences that include, Eat, Sleep, Adventure, Beauty, Wine/Beer, Shops, Arts, Crafts, Entertainment, Nightlife, Conferencing, Weddings, Tours, Golf venues and more, AwesomeSouthAfrica tends to business to help them list their services and actively communicate with the traveler constantly and directly.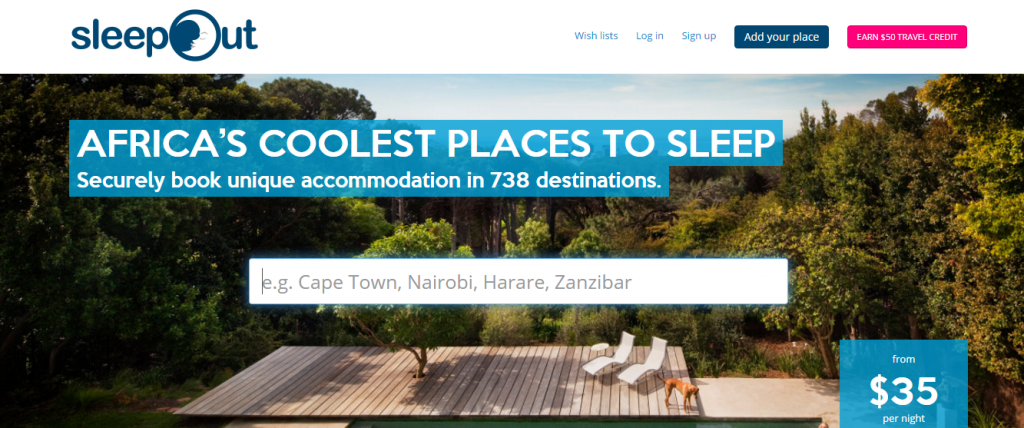 The Kenyan startup SleepOut helps travelers to secure bookings with individual hosts offering a place to stay, almost like the Airbnb model. Launched in 2011, the start-up secured USD200,000 in funding from an Amsterdam-based investor which now has a presence over 10,000 unique places to sleep in 27 African countries and 68 countries worldwide.

South African activity planner makes a fine curated online place for adventure travelers in South Africa. They list handpicked tours around Cape Town and Johannesburg and aims to set itself apart by targeting the millennials- people between the age of 20-35. The start-up turns to expand by listing the tour-operators to allow them publishing their offers on the site.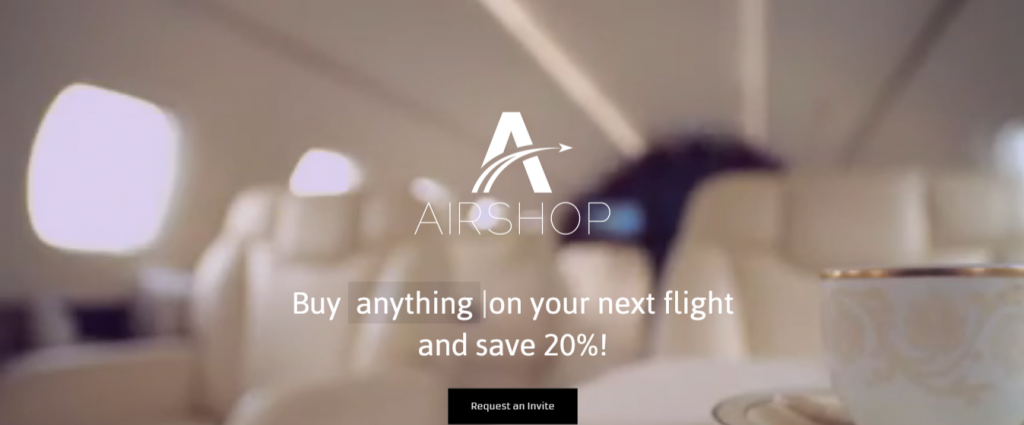 Ivory Coast's Airshop caters to the shopaholic inside us. The site provides a platform that allows users to purchase goods and pick them up at a duty free shop while travelling.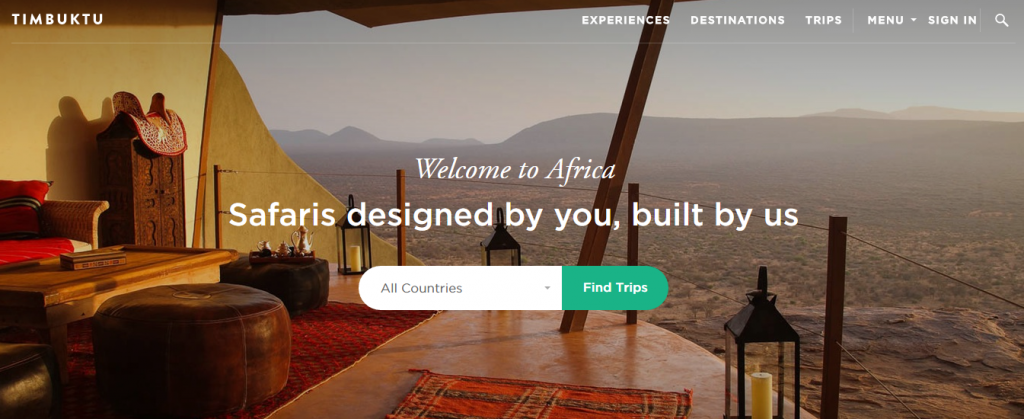 Timbuktu brings self curated safaris online with the expert advice from the ground in Africa. The site prides on encouraging travelers to create their own safaris in their own suited time, their own way by cutting out any additional cost that had to incur if they were presented by a handpicked itinerary from a tour operator.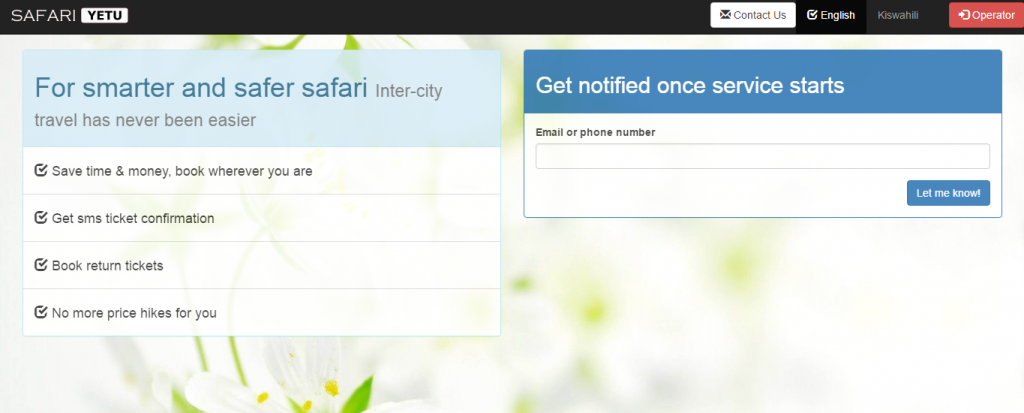 Safari Yetu, a Tanzanian startup makes travel bookings by bus across East Africa easy. The company, such as the RedBus model, provides a mobile and online solution to booking and purchasing bus tickets, saving passengers time and money. After booking seats and making a payment, passengers receive their tickets on their phone or email.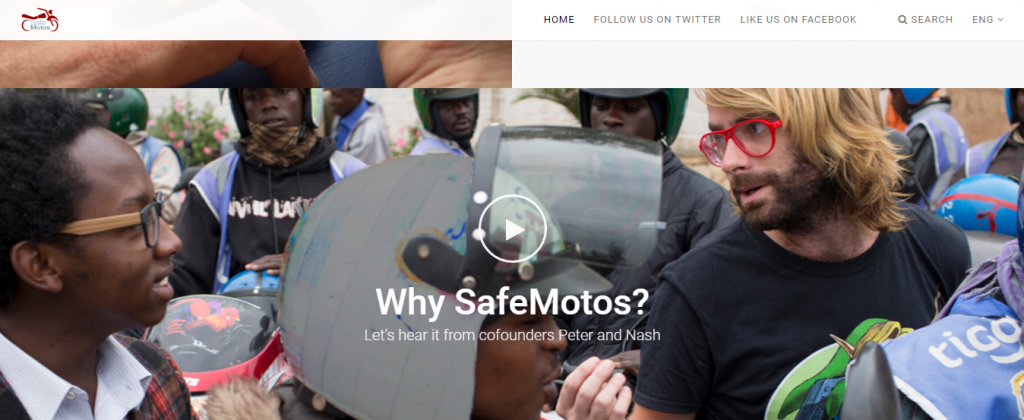 Billed as Africa's answer to Uber, Safe Motos, a Rwanda based startup targets famous motorcycle taxis in the country such that the app is designed to prevent the rising no of road accidents encouraging safe driving and responsible drivers. Interested drivers have at least three years of experience and carry smartphones with SafeMotos app installed on their motorbike taxis.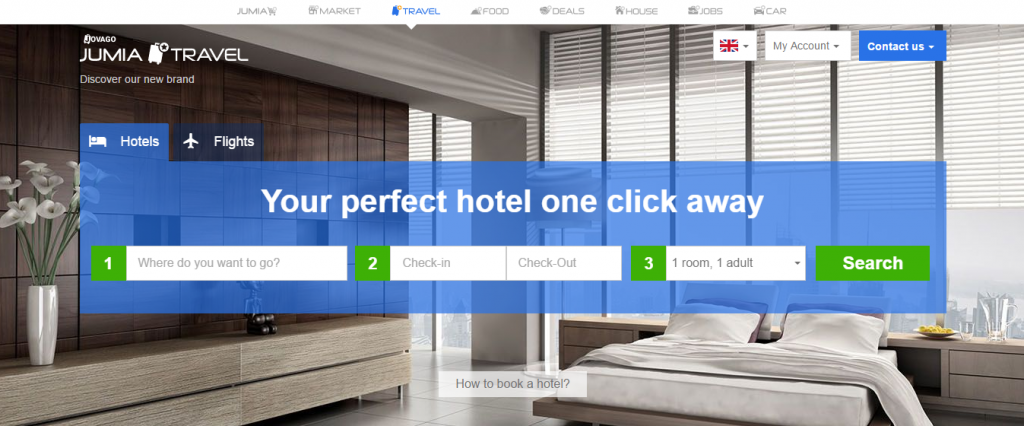 Before June 2016, Jumia Travels was called Jovago, which prides itself on being Africa's no 1 hotel booking website with around 25,000 hotels in Africa and 200,000 in the world.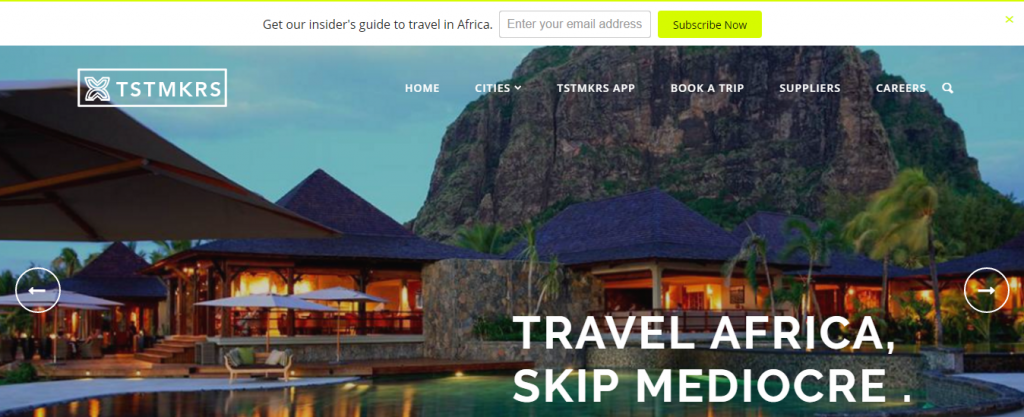 The content driven mobile app acts as an interactive platform where travelers are guided to the point of inspiration of taking an African trip. By providing a hybrid booking experience the travelers are accompanied with information and advice during the planning process and throughout the time they are at their destination. The app launched in 2014, and covers Accra, Cape Town, Johannesburg, Lagos, and Nairobi.
Got more to contribute? Write to us at editor@travhq.com