The app will help hoteliers unleash the power of mobile to sell more and manage their hotels better, from the convenience of their smartphones.
Being a pioneer in empowering hoteliers with powerful, yet simple cloud-based hotel software to efficiently manage hotel operations, Hotelogix is all set to launch its revolutionary mobile app, Hotelogix Mobile Hotel, at ITB Asia, 2017.
The Hotelogix Mobile Hotel app, that will be available on iOS & Android, has been designed for hotels to efficiently execute, coordinate and monitor operations from their smartphones. Hoteliers can access real-time business insights at their fingertips and make informed decisions on the go.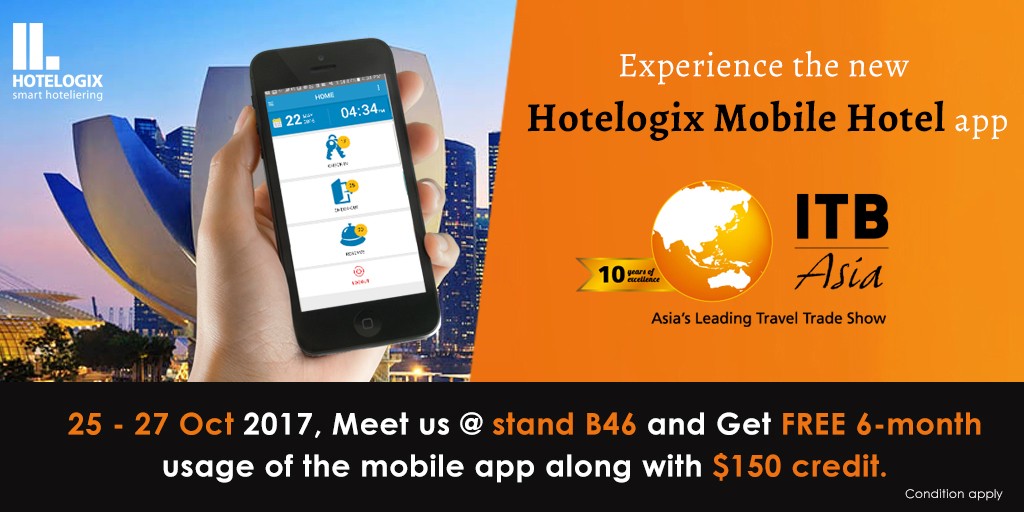 "Mobile devices are redefining guest-centric services, and Hotelogix is all set to leap ahead of the curve, with our revolutionary new Mobile Hotel app," says Prabhash Bhatnagar, Founder, Hotelogix. "Mobile Hotel is ready, both for the iOS and the Android platforms. Our system puts up-to-the-minute control of a hotel business, literally in the pockets of a smart hotelier. It includes frontdesk, housekeeping and POS that help to significantly improve guest experience, while giving remarkable control on man-power, infrastructure and operational costs," he adds.
Convenience, performance and mobility
Hotelogix Mobile Hotel app gives managers and owners to conveniently run their hotels from their smartphones. Frontdesk staff can do away with long queues with express check-ins and check-outs, right from the convenience of the lounge. Housekeeping information is updated in real-time, eliminating paperwork and enabling tired guests to check-in earlier. Sales teams are empowered to sell immediately, and decision-makers will be able to access a number of reports in real-time, for their hotels. And many more.
"Hotelogix is looking forward to participating at ITB Asia this year. ITB Asia gives us the right audience to showcase our revolutionary products. We are excited to meet hospitality management companies, multi-property groups and upcoming brands to help them take advantage of our simple solution and maximize their business potential," says Aditya Sanghi, CEO & Co-Founder, Hotelogix.
To pre-book an appointment with the key people of Hotelogix at ITB Asia, click here.