ITB China and the China Tourism Association extended their strategic partnerships: David Axiotis, General Manager of ITB China and Rungang Zhang, Secretary General & Vice President China Tourism Association, signed a corresponding partnership agreement in the beginning of November 2017.
ITB China, taking place 16 – 18 May in Shanghai, provides exhibitors and trade visitors with an important platform that focuses on the Chinese market. The China Tourism Association, founded in 1986, is the largest industry association for China's travel and tourism industry with its 4,000 members covering the major travel verticals including hotels, destinations, OTAs, TMCs,tour operators, sharing accommodations, hostels, travel media, education institutions, travel research agencies & leisure travel. CTA's involvement in ITB China will include numerous marketing and promotional activities.
Rungang Zhang, Secretary General & Vice President CTA, China Tourism Association: "CTA is the biggest travel and tourism industry association of the world's second largest economy and we are very delighted to again work with ITB China, in order to boost industry cooperation and communication between China and the rest of the world. With ITB's global vision, its high-class exhibitors and high-standard exhibition experience, travel companies in China will have access to diversified travel products and will be able to provide superb travel experiences for Chinese travelers."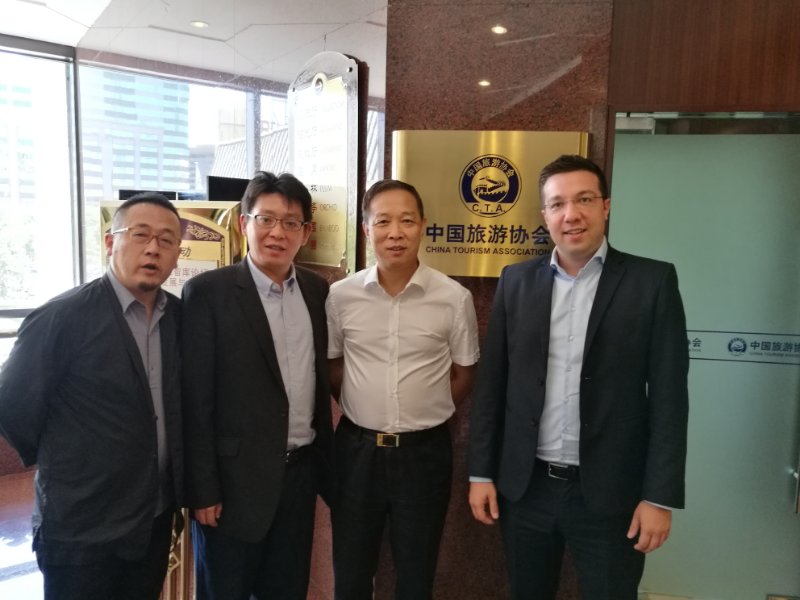 David Axiotis, General Manager ITB China said: "We are proud and excited to continue partnering with China Tourism Association. CTA's strong positioning in the Chinese travel industry and its highly diversified and broad members' structure will represent a huge asset to all ITB China attendees who will benefit from getting key insights into and connections with the Chinese travel industry through this strategic partnership."
ITB China is an international offshoot of one of Messe Berlin's most successful trade fairs, and will take place annually focussing on the Chinese travel industry. Its co-organiser is TravelDaily China, a leading online news portal and organiser of travel industry conferences in Asia's largest country
About ITB Berlin and ITB Asia
First launched 51 years ago, ITB Berlin is recognised as the most successful trade show for the global travel industry. Some 10,000 exhibitors from more than 180 countries regularly attend this event. Every year in October for the last nine years Messe Berlin has successfully organised ITB Asia in Singapore. Boasting 760 exhibitors from 73 countries, ITB Asia in Singapore has established itself as one of the leading travel trade shows in Asia. As the second show in Asia, ITB China will take place in Shanghai, one of the leading industrial cities in the People's Republic of China, and with a population of around 23 million one of world's largest cities. In contrast to ITB Asia, which reflects tourism in Asia as a whole, ITB China focuses entirely on the Chinese travel market.
About ITB China and the ITB China Conference
ITB China 2018 will take place from Wednesday to Friday, 16 to 18 May, at the Shanghai World Expo Exhibition and Convention Centre in hall 1. ITB China is a three-day business to business travel trade fair that focuses exclusively on the Chinese travel industry. The ITB China Conference will take place parallel with the show and is co-organised by the leading conference organiser TravelDaily (www.traveldaily.cn).