Gurgaon based vacation rental startup Guesthouser is looking to raise a Series A round of funding soon. They are looking for funds worth USD 5-7 million to expand the team, add new technology and promote the brand. The company started over a year ago and received its initial seed funding of USD 5 million by Milestone Ventures.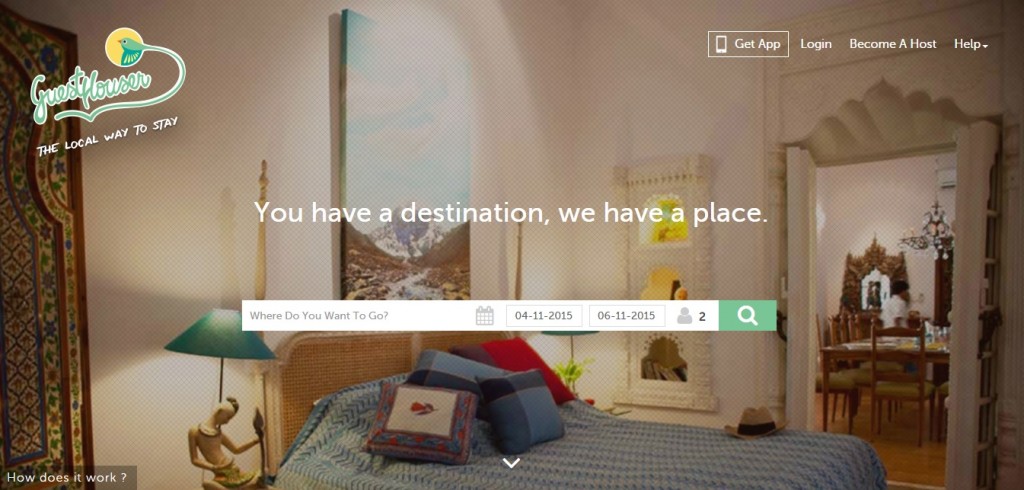 Guesthouser offers alternative stays on its platform and the offerings range from treehouses to villas. According to the report by The Hindu Business Line, Homestays account for over 55 percent of the listings on the platform. They plan to increase their focus on the North East as they go forward. According to the Founder & CEO, Dhruv Dutt Sharma, the region hasn't got infrastructure for large hotels which adds to the potential of alternative stays in the region.
Many players have recently started making move in this space. Stayzilla announced that they will be increasing their focus in this space and also introduced a new app so that users can easily search. Yatra.com also made a move in this space and introduced their brand TG Stays to take a bite out of the pie when it is baked. Of course Airbnb is there but isn't a very strong player in India yet. But according to Julian Persaud, Regional Director, APAC, Airbnb, the brand has a strong focus on India and the competition is good as it prepares the market. With the next round of funding, Guesthouser will be marketing aggressively to stay competitive in this growing segment.