Kirkland, Washington based Zunum Aero recently came out of stealth mode and announced its plans to build a fleet of hybrid electric planes. The objective is to improve short trips that are more complicated than they need to be while also cutting down on the costs. Eyeing the regional routes, they predict that carriers will be able to offer fares 40 to 80 % below current prices.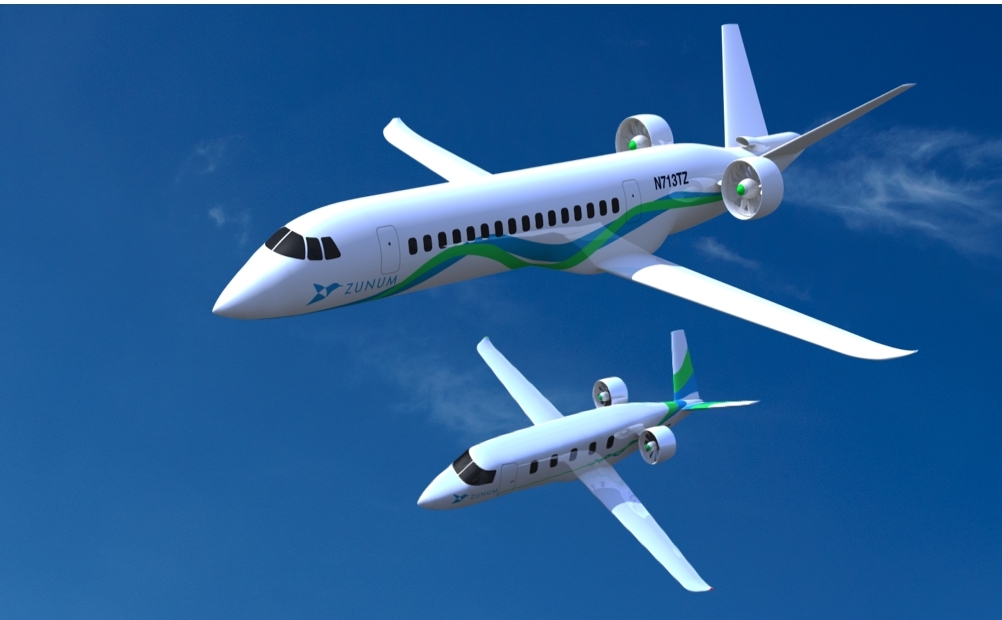 The company has received backing from two major names in airline industry, Boeing and JetBlue Technology Ventures (subsidiary of JetBlue Airways), to build different hybrid-electric propulsion jets. Initially they are looking to build smaller aircrafts with 10 passenger capacity and range of up to 700 miles (1120 kms) by the early 2020s. This will be followed by bigger aircrafts of up to 50 passenger capacity and 1000 miles (1600 kms) range by 2030s as battery technology improves over time.
"The shift of the industry to large aircraft and long ranges driven by gas turbines has concentrated almost all air traffic to just two percent of our airports, creating a massive transport gap over regional distances where there is no high-speed alternative. As a result, door-to-door times for most journeys are no better than they were 50 years ago," said Ashish Kumar, CEO and founder, Zunum Aero. "Hybrid propulsion is an industry-changing solution, enabling mid-sized aircraft on regional routes to have better cost efficiencies than airliners."
Boeing HorizonX is investing in Zunum because we feel its technology development is leading this emerging and exciting hybrid-electric market space. This technology and customer approach has the potential to transform the market for small, short-haul aircraft that can use smaller regional airports," said Steve Nordlund, Vice President, Boeing HorizonX.
"At JetBlue Technology Ventures, our goal is to be part of a disruptive force rather than the one being disrupted and we seek new technologies that look to change the game," said Bonny Simi, President, JetBlue Technology Ventures. "As a company that is also deeply committed to innovation in sustainable travel, we believe that Zunum and its quiet, environmentally-friendly aircraft will light up a vast network of underutilized airports and reinvent regional travel."
Smaller aircrafts will translate into fewer regulations and thus speeding up the process of security checks for the passengers. They claim a 40 % decrease in door to door travel times on busy corridors and by up to 80 % on less trafficked ones. Of course with a step away from conventional fuels towards electric, the emissions and noise will go down significantly as well. Zunum Aero promises 80 % lower emission which will eventually drop to zero as batteries change radically.
With new startups looking at alternative propulsion methods for aircrafts and major stakeholders in the airline industry joining the developments, expect more activity in this space in near future. More details at zunum.aero.