Sabre Corporation (NASDAQ: SABR), the leading technology provider to the global travel industry, and Air Seoul, Korea's newest low-cost carrier (LCC) under the Kumho Asiana Group, have signed a multi-year global distribution agreement making Air Seoul content available to travel agents via a Global Distribution System (GDS) for the first time.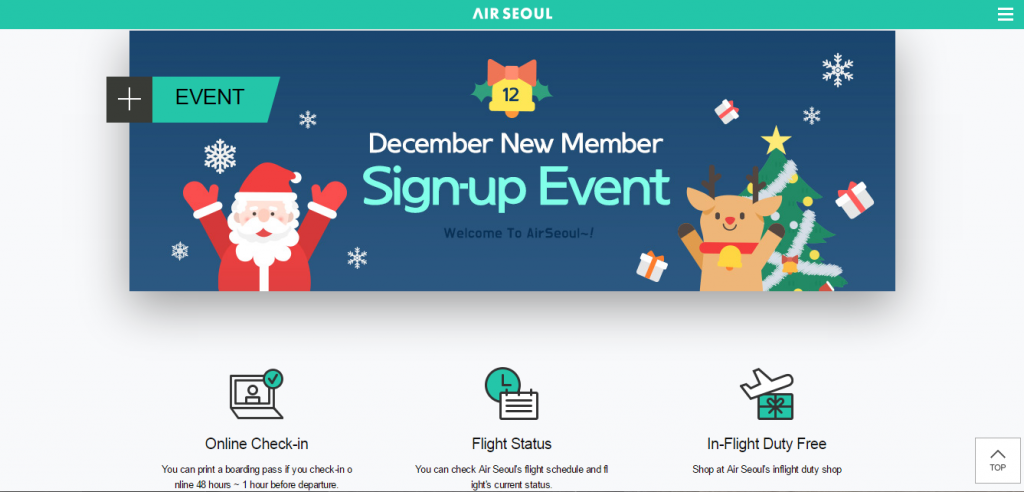 Air Seoul launched earlier this year, commencing domestic flights between Gimpo and Jeju in July. Last month it began its international operations, adding routes to Japan and Cambodia.
"Gaining access to Sabre's extensive network of travel buyers is a key component in our growth strategy and particularly important as we expand our operations internationally," said Ryu Gwang-hee, president of Air Seoul. "Sabre has a vast global network of agencies using its travel marketplace which it pairs with a unique and very local approach to doing business with airlines in Asia Pacific – meaning we get the tailored support we need to market and sell our services effectively as we expand our network."
The agreement between Air Seoul and Sabre will give 425,000 Sabre-connected travel agents access to even more low-cost flights and fares in the Sabre Travel Marketplace, which now includes content from over 100 LCCs globally.
"We have a rapidly expanding portfolio of low-cost carriers distributing their fares through Sabre, making us a global leader in this area. But really importantly we're pairing this rich content with a continued investment in technology innovation, which has allowed us to develop more advanced low fare shopping tools that help travel agents find the most relevant travel options for their customer, quickly and reliably – driving revenues for both the agent and the airline," commented Roshan Mendis, senior vice president of Sabre Travel Network Asia Pacific.
Discussing the role of LCCs in Asia Pacific, Roshan added: "It's no secret that LCCs are an important catalyst for the rise in propensity to travel amongst Asia Pacific's expanding middle class population. But we're also seeing more corporates turning towards the buoyant LCC sector as a way to keep travel costs down. At the same time these airlines are evolving their operating models. We're seeing them become more international, moving beyond their home markets, while the formation of new interlining agreements and joint ventures is helping fuel further growth."
Sabre Travel Network is a leading GDS provider in Korea and the Asia Pacific region, in which it serves over 20,000 travel agents.