The evolution of smartphones has made printed photos a thing of the past. There used to be a time when we actually used to view photo albums of our vacations and recalled past memories from our closets. The whole experience of touching printed photos was altogether a different one which has now been replaced by photo-sharing on social media.
All of that might actually change with Snap, Polaroid's latest INK free camera launched recently at Europe's biggest tech show IFA 2015.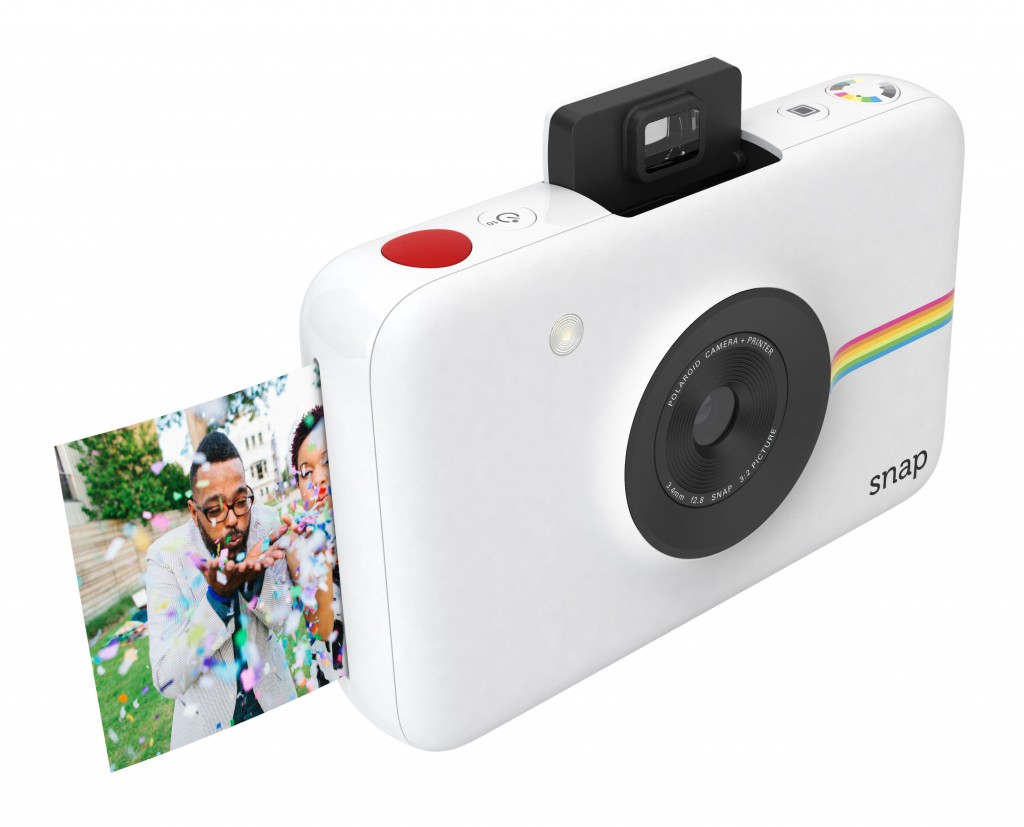 So what's so cool about Polaroid Snap?
The 10MP digital instant camera is using revolutionary ZINK® Zero Ink Printing Technology that will enable you to take instant photos with its integrated printer. This is a major shift from earlier editions attempted by Polaroid which relied on ink based printing technology. The prints are of 2×3″ in size and the beauty of the camera is you can shoot pictures even while the printing is on. For those who want to save images for transferring on other devices, the camera supports a Micro SD card slot up to 32GB memory.
The eye popping design of Polaroid Snap sets it apart from similar other devices in the fray. You can capture photos in color, b/w and vintage mode. For solo travellers, there's a self-timer mode which means you can capture that perfect selfie at any instant.
At $99, this looks like a bargain steal indeed. Watch out for Q4 2015 when the device ships out.
Credit: Polaroid News