Leading travel experience platform KKday has announced funding of USD 7 million in Series A+ funding. This round has been led by Monk's Hill Ventures and AppWorks along with participation from multiple other strategic investors including Hong Kong based Mindworks Ventures, Cathay Venture and Substance Capital Limited. With the recently acquired capital, KKday plans to accelerate growth into new markets and strengthen its position in Asia. KKday raised its Series A round of USD 4.5 million earlier.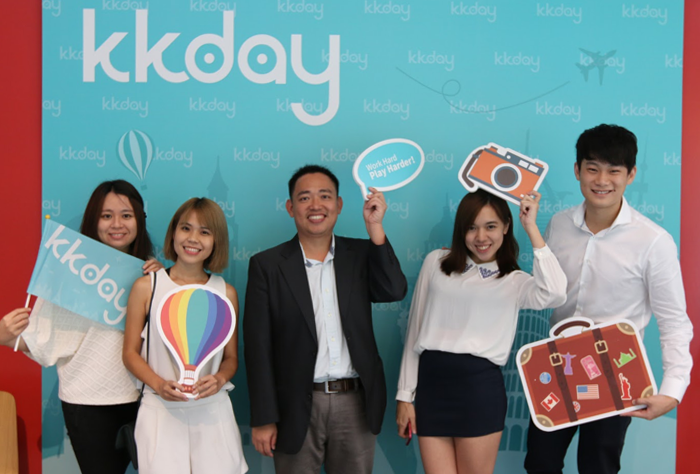 Taiwanese startup KKday was launched in early 2015 and has made quick progress to become the go to place for travel experiences. The platform features over 6000 experiences from 53 cities all over the world while catering to customers in multiple languages. KKday already has offices in Hong Kong, Malaysia, Korea, Japan and recently in Singapore. The company registered a massive ninefold growth in third quarter this year compared to same period last year.
Kuo-Yi Lim, Managing Partner of Monk's Hill Ventures, says, "We are excited to be backing a solid executive team led by Ming in a fast-growing space, where Southeast Asia presents a vast opportunity for both consumers and suppliers of travel experiences."
KKday plans to expand its operations across Southeast Asia in the near future – namely in Vietnam, Thailand, Philippines and Indonesia. Meanwhile, more marketing resources will be allocated to the Japanese and Korean markets.
"We target to provide the best traveling experience to all travelers across Asia," said Ming Chen, Founder and CEO of KKday. Ming Chen is a travel industry veteran and has been in the industry since 1999 with 2 IPOs under his belt. You can read more about his inspirational story in his interview as part of The Asian Travelpreneur series.