Google Maps sits right on top of the app launcher on my phone among the most used apps and certainly there are many others like me. A large number of people rely on Google Maps for navigating and location related searches are growing 50 percent faster than all mobile searches. That is why Google has started exploring the options for bridging the gap between digital and physical world and leverage the widely used map service to advertise local businesses.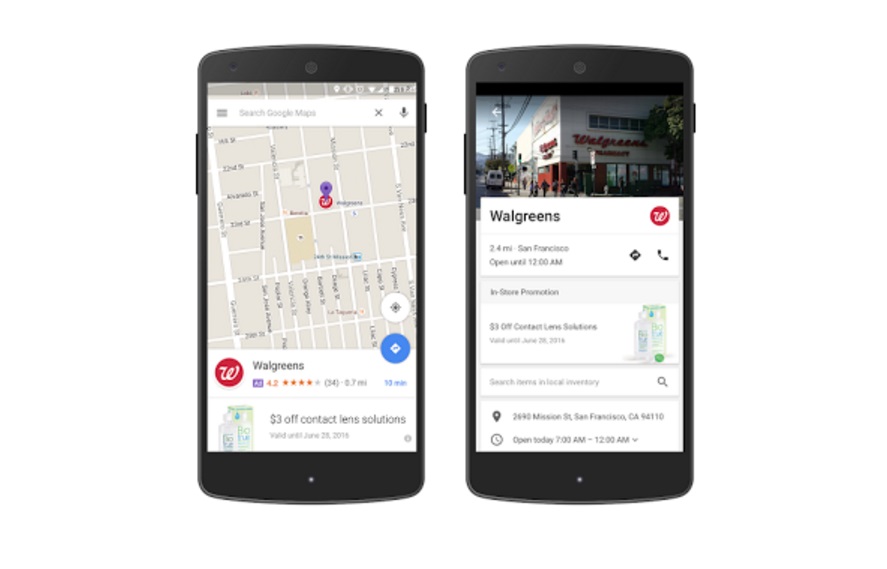 To start off, Google will start experimenting with displaying logos for physical businesses on the map on both desktop and mobile. The users will start to see promoted pins for nearby restaurants or coffee shops along their route. These kind of ads would be more relevant to the target audience as these physical businesses are along their route while they are travelling. Along with this, Google is also enabling for users to explore offers and product inventory before visiting.
Advertisers can also prominently display their businesses when users search for related phrases like "coffee shops". Similar to all the other Google Ads, these results will be marked as ad. On the map, these locations will be indicated in purple.
While Google is still experimenting with these new ads and might tweak them depending on the initial response, they could allow small businesses to be more competitive. Young brands are often unable to out-advertise the big brands but, as location takes a higher priority, they can gain more visibility in their geography and get better returns on their investments.
Google has introduced more changes to the advertising options. The expanded text ads will allow for two 30 character headlines instead of one 25 character headline. The description line would now allow 80 characters. This might work in negative way for smaller brands but only time will tell the complete story.
You can read about the new ad developments for mobile on their blog here.