4xLabs is a financial tech startup that has expanded its regional operations to India with the official launch of its currency aggregator app, Get4x in Mumbai. This GPS supported app that was first launched in Singapore, allow travellers to search for the best forex rate being offered by money changers in cities of Bangkok, Hong Kong and Singapore.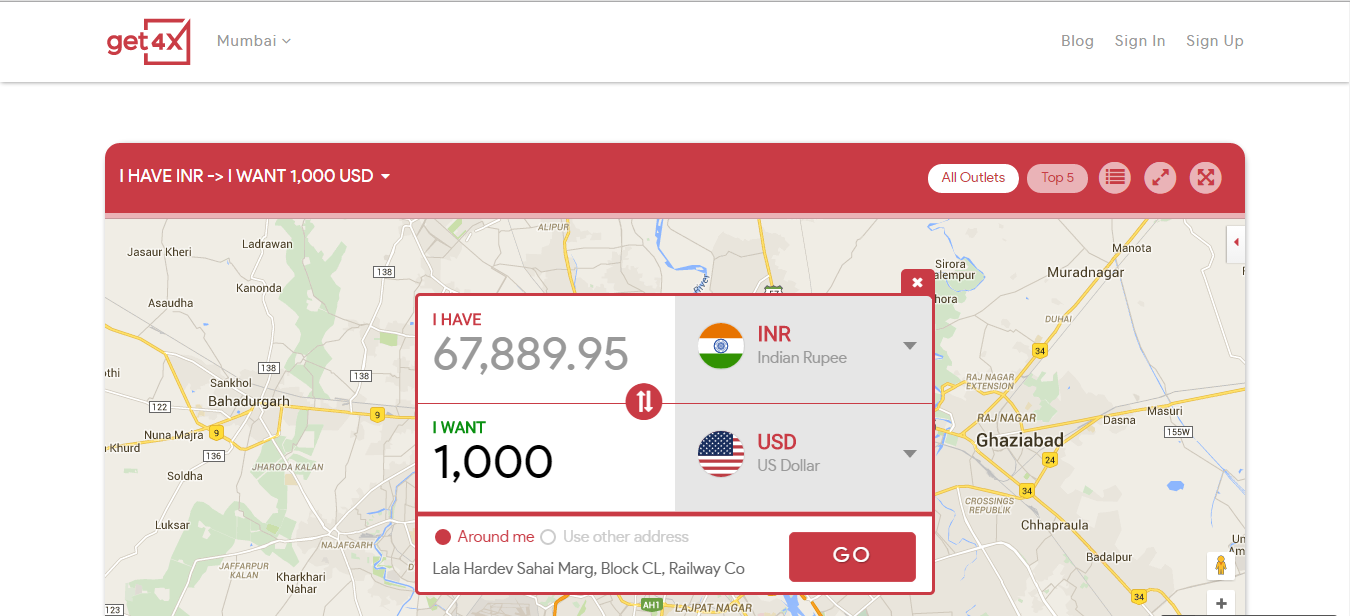 "We've had a lot of user requests to expand to more cities. Mumbai was a top choice as it's the financial hub ofIndia. According to a recent survey, it is among the 20 most popular cities for tourists with 4.6 million overnight visitors," said Julien Labruyere, founder and CEO of 4xLabs.
While there are other currency aggregators in India who operate on a bidding model Get4x is different. It puts the traveller in power by offering the best real exchange rates as they work with money changers and help them make an informed decision on where to best exchange money from. Other portals extend limited offers and the travellers get bound by the choice.
Get4x benefits money changers too. They can reach out directly to confirm rates and arrange for delivery. The company has developed a product for money changers too called Biz4x, that provide live forex rates, management software and compliance service. The lab would push a paper soon highlighting the importance of compliance with local regulations so that the business can safeguard their venture.
"We have seen phenomenal growth in the adoption of Biz4x. Within 6 months, we have onboard 30% of the money changer market," said Mr Labruyere.
Through Biz4x, money changers can enter their live rates for Get4x and receive customer currency orders. In cases where money changers have not updated their rates, Get4x displays an indicative foreign exchange rate that is derived from an algorithm based on real and historical data.
Get4x is rapidly expanding to new cities and will be available in Bali, Kuala Lumpur, Pattaya and Phuket next month.
Get the app here for iOS and Android, and an online access at get4x.com.